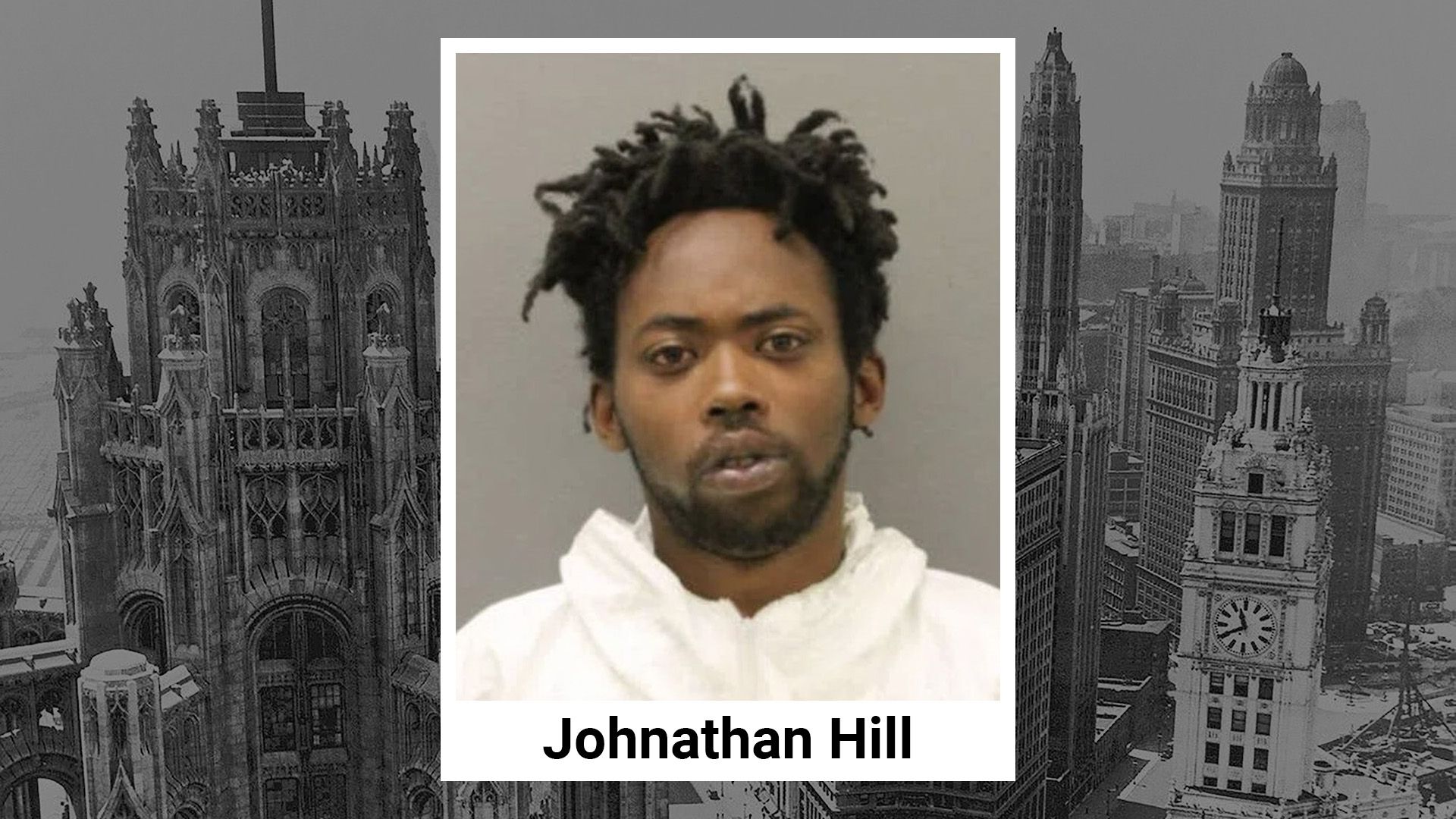 CHICAGO - Authorities identified and officially charged a 23-year-old man with kidnapping and sexual assault against a 7-year-old girl in the South Shore neighborhood.
You can read the initial report on the story here: Man arrested in South Shore for indecent act and kidnapping 7-year-old
And you can read what happened in the immediate aftermath of the girl being taken, here: Police credit the help of a Good Samaritan in recovering kidnapped 7-year-old girl in South Shore
---
---
Chicago police said Johnathan Hill, 23, was charged with one (1) felony count of predatory criminal sexual assault of a 7-year-old girl and one (1) felony count of aggravated kidnapping in Thursday's incident.
The new details of the case, made public in court documents on Saturday, are graphic.
The girl was at a park with her two 13-year-old brothers when they walked away from her for just a moment, leaving her as she sat on a park bench. Hill allegedly snatched her off the bench and dragged her away.
Hill allegedly hit the girl in the head and told her he was taking her to her mom, police said.
---
---
A woman reportedly saw the girl with the man and could tell that the girl did not want to be with this man. She got on the phone with police to tell them she believed she just witnessed a kidnapping, but she didn't stop there. She reportedly followed the man back to the apartment complex where he took the child on the 7600 block of S. Coles Avenue.
Police said that once inside the apartment complex, Hill reportedly took the girl upstairs, pulled out his penis and forced it into her mouth.
Police said that when they arrived and were able to locate the girl, the 7-year-old victim was crying for her mother and yelling "he stole me."
Hill reportedly told police that the victim was "for the day and his wives were for the night."
Hill is being held without bond.
The girl was taken to Comers Children's Hospital after the incident on Thursday after the incident to get checked.
---
The Chicago Journal needs your support.
At just $20/year, your subscription not only helps us grow, it helps maintain our commitment to independent publishing.
---
---