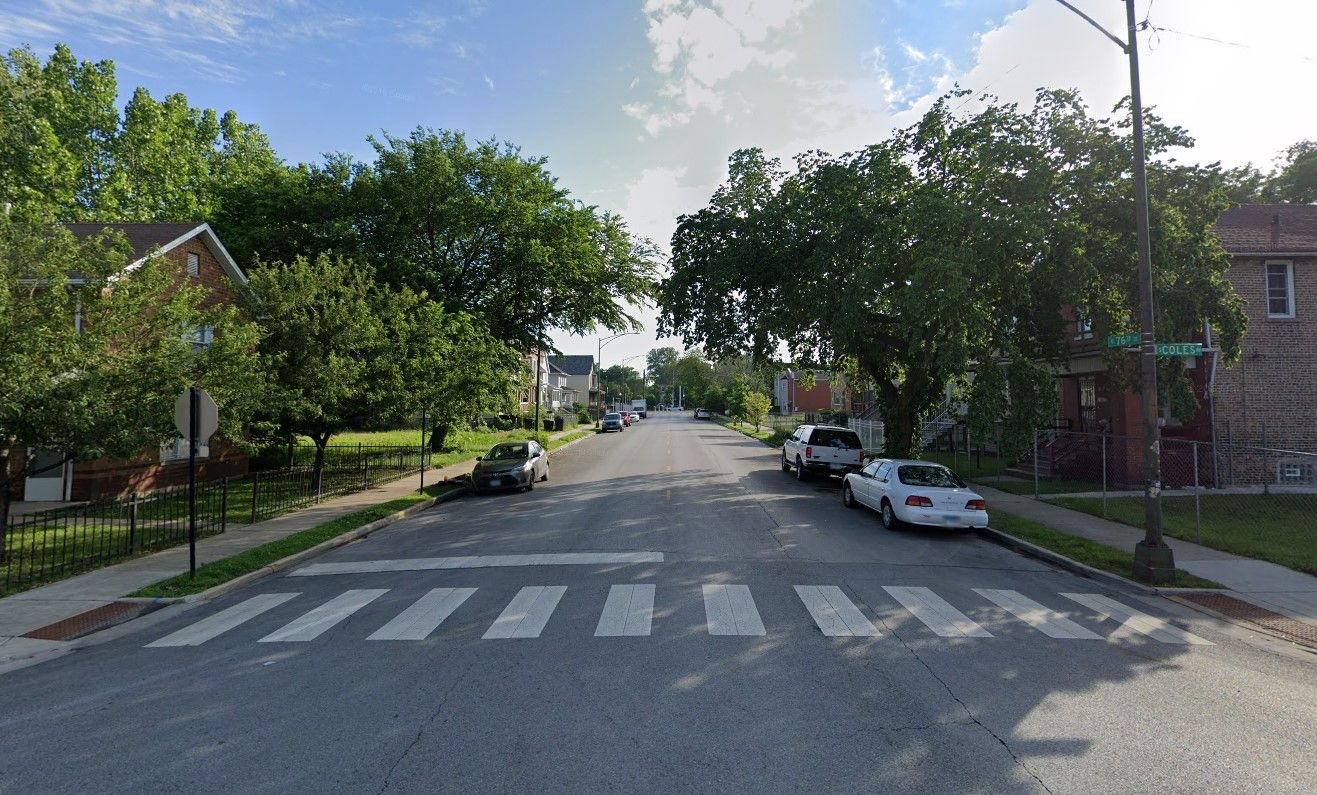 Update 2: You can read the additional details here: 23-year-old officially charged with kidnapping and sexual assault of 7-year-old girl
Update: The details from the offender's bond court hearing are graphic. We'll provide an update with the details shortly.
---
CHICAGO - Authorities discussed additional details about what took place in the immediate aftermath of the kidnapping of a 7-year-old girl in the South Shore neighborhood on Thursday, and they're crediting the help of a Good Samaritan in her quick recovery.
You can read our original report on the story here: Man arrested in South Shore for indecent act and kidnapping 7-year-old
---
---
As we noted in our original report, around 5:30 p.m. Thursday evening, police were dispatched to the 7600 block of S. Coles Avenue in the South Shore neighborhood on the city's far south side to respond to a call of a kidnapping. CPD Chief of Detectives Brendan Deenihan gave a briefing last night and provided additional details about the incident.
Deenihan said the girl was on a park bench with her two 13-year-old brothers when the brothers walked away for just a moment, and a 23-year-old man came by and snatched the girl off the bench.
A woman reportedly saw the girl with the man and could tell that the girl did not want to be with this man. She got on the phone with police to tell them she believed she just witnessed a kidnapping, but she didn't stop there. She reportedly followed the man back to the apartment complex where he took the child, and helped direct responding officers where they needed to go to find her.
"Really the message is, thank God the citizen saw that," Deenihan said. "She knew something was wrong, and she called the police right away. And she actually followed the individual, and helped police then apprehend the individual before something more tragic happened."
With her help, Officers allegedly then observed a 23-year-old male on a second-floor balcony of the apartment complex engaged in what officials reported as an "indecent act in the presence of a female victim."
The 23-year-old offender was immediately placed into custody and the female victim was transported to Comers Children's Hospital to get checked.
Charges are expected to be filed against the man soon.
---
The Chicago Journal needs your support.
At just $20/year, your subscription not only helps us grow, it helps maintain our commitment to independent publishing.
---
---