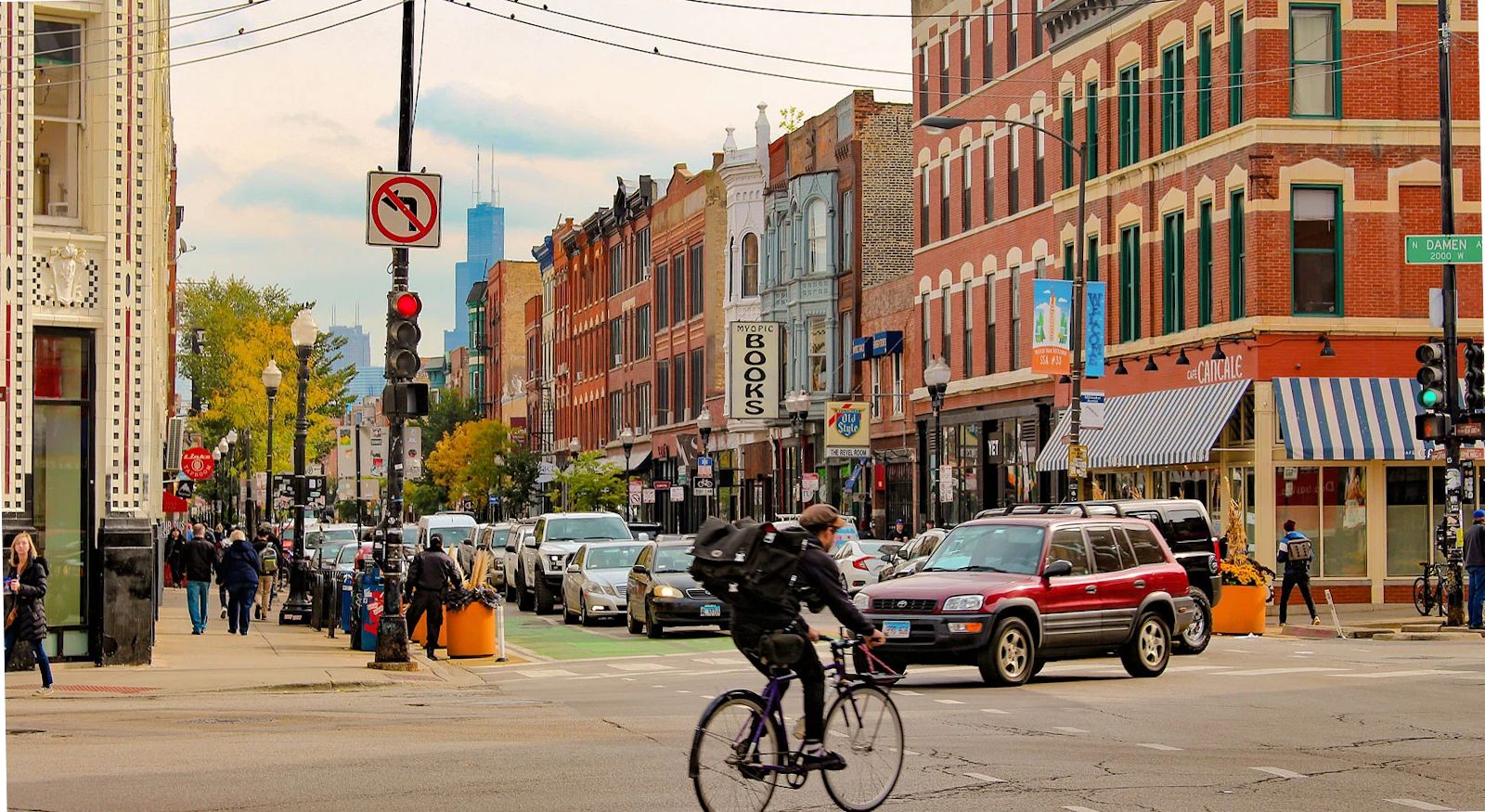 CHICAGO - Authorities are looking for another "organized group" traveling around in 3 vehicles that burglarized several businesses in and around Wicker Park, Bucktown, Humboldt Park, and West Town early Friday morning.
---
---
Authorities said that Friday morning's first theft occurred about 1:40 a.m. at the Foot Locker located at 1241 N Milwaukee Ave on the edge of Wicker Park near Noble Square. Police found a shattered window and clothing missing.
The second incident occurred approximately twenty minutes later at the North Face store at 1629 N Damen Ave in Bucktown. Police discovered that the front doors had been pried open and a numerous amount of coats were taken.
The third incident occurred approximately 2:40 a.m. at the Empire Wireless store at 2640 W Division St. just over the border into Humboldt Park. Similarly to the previous, police discovered the front door had been forced open and multiple electronics were taken.
We first learned from CWBChicago that the large, organized group traveled in a 3-vehicle convoy on their spree.[1] This description of this group sounds remarkably similar to the string of thefts in recent weeks that have occurred in the suburbs at the Oakbrook Mall, as well as at various stores on the Magnificent Mile, among others.[2][3]
CWBChicago's report from last night also included an additional two locations believed to have been hit by the crew during the same time frame as the above three incidents.[1:1] They include the D&D Liquor at 2006 West Division, as well as a damaged front entrance at Hustla Boutique at 1431 West Chicago. Those stores are located in West Town and Wicker Park, as well.
This crew apparently traveled in a black Jeep Cherokee, a white Cadillac, and a Ford Fusion. As carjackings are sharply on the rise in the Chicago region, and in all of the other incidents the groups used 3 different makes and models of cars, we don't anticipate these vehicles being found/used again.
---
---
Notes & References
---