Mag Mile Neiman Marcus licked again by up to 15 suspects, less than a week after previous heist
This week's theft occurred at approximately 6:45 p.m., almost the same time as last week's theft. This one also sounds remarkably similar to the Oakbrook Louis Vuitton incident from 3 days ago, but those are our words, not the words of investigators.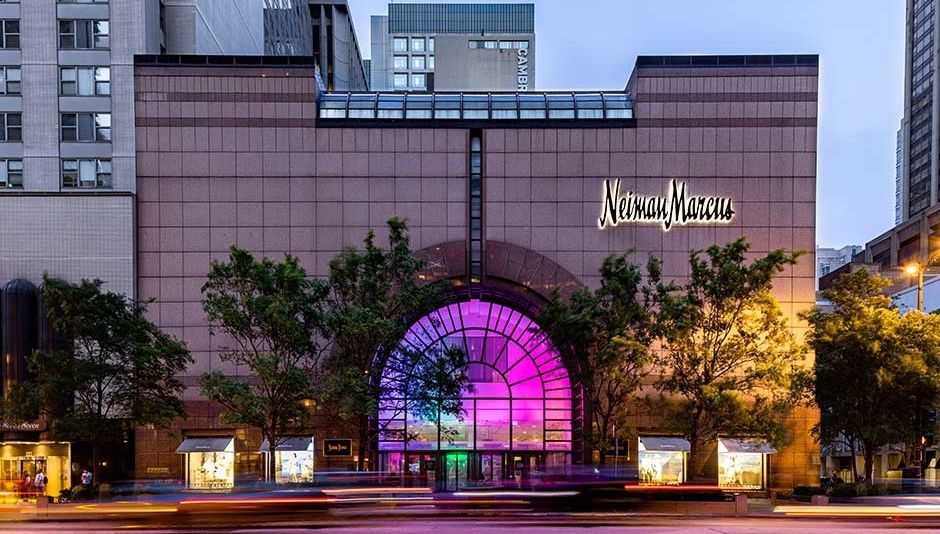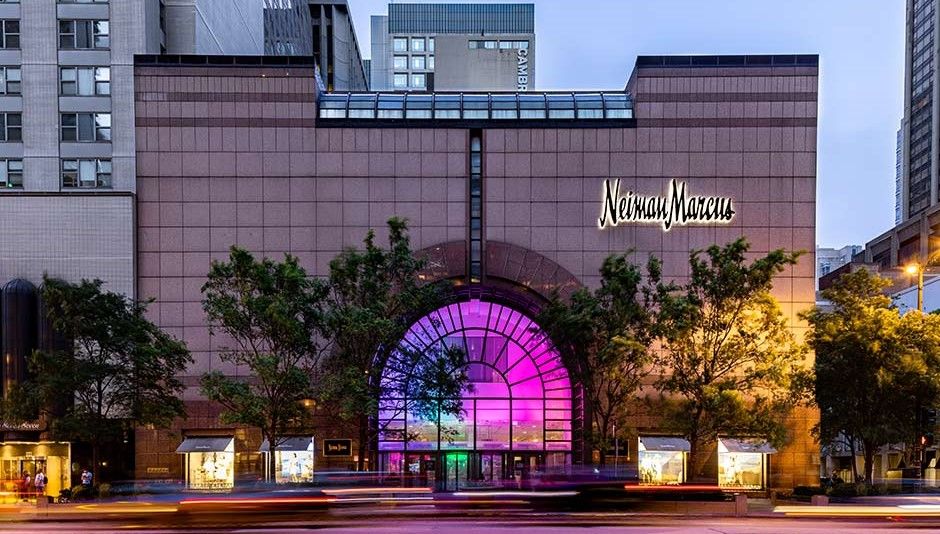 No, you're not experiencing deja vu...
Less than a week after the store was taken for $30,000 in handbags by a smaller group of 4 unidentified men, authorities say a larger group numbered between 10-15 unidentified suspects targeted the Mag Mile's Neiman Marcus...again.[1]
---
---
This week's theft occurred at approximately 6:45 p.m. at the Neiman Marcus at 737 N Michigan Ave on Chicago's Magnificent Mile.
Authorities say 3 vehicles pulled up outside and a large group grabbed as much merchandise as they could before fleeing in the 3 vehicles. Initial estimates of the group's size was up to 15 suspects.
Initial eyewitness reports described the vehicles as a red Dodge Charger, a dark gray sedan with heavy tints, and either a black or brown new model Dodge Durango.
You may recall the description of this classic grab-and-run sounds remarkably similar to the Oakbrook Center Louis Vuitton incident that happened a mere 3 days ago in which a large group of unidentified suspects in 3 vehicles were able to escape with $100,000 in merchandise.[2] But, we want to be clear, those are our words and not those of the Chicago Police or any investigators.
An estimate of the value of the merchandise taken from Neiman Marcus this time was not immediately available, as inventory had yet to be counted.
There were no reported injuries and Area Three detectives are investigating.
The Neiman Marcus has been located on Michigan Avenue since 1983 and, it deserves to be noted, that the owner of this property put the building up for sale just over one month ago.[3]
Other outlets have reported this theft as having something to do with the Kyle Rittenhouse verdict. We strongly disagree with the implication this theft had anything to do with looting, rioting, or protest over the verdict. Again, those are the words of the Chicago Journal and not the words of investigators.
---
Notes & References
---
Chicago Journal Newsletter
Join the newsletter to receive the latest updates in your inbox.