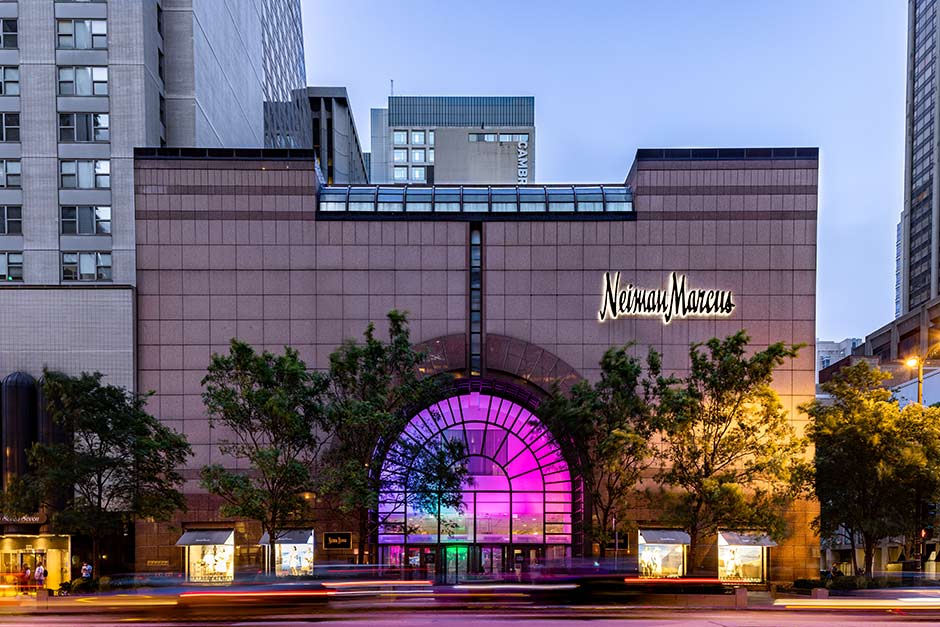 Who knew these new shoplifting crews had such style? Such taste?
Mere days after a six-man crew hit Salvatore Ferragamo at 645 North Michigan for close to $70,000 worth of purses, a crew targeted another store on the Mag Mile for another big haul.[1]
---
---
Authorities said around 6:50 p.m. on Saturday, four unidentified men exited a white SUV and entered the Neiman Marcus at 737 N Michigan Ave on Chicago's Magnificent Mile. Each of the men grabbed purses and ran.
A male security officer attempted to intervene but was pushed to the ground as the offenders returned to the SUV and fled the scene.
The security officer sustained minor injuries and was transported to Northwestern Hospital in good condition.
Initial estimates from the store placed the total value of the handbags between $25,000-$30,000.
There were no other injuries reported and there is no one in custody.
Chicago's Mag Mile is one of the most high profile shopping districts in the entire country but appears to be no deterrant to this new generation of shoplifter.
Since August, Salvatore Ferragamo has been hit at least twice. While other stores in the area that have seen significant shoplifting thefts of handbags include:
Bottega Veneta
DIOR
Saint Laurent
Burberry
Moncler
---
---
Notes & References
---