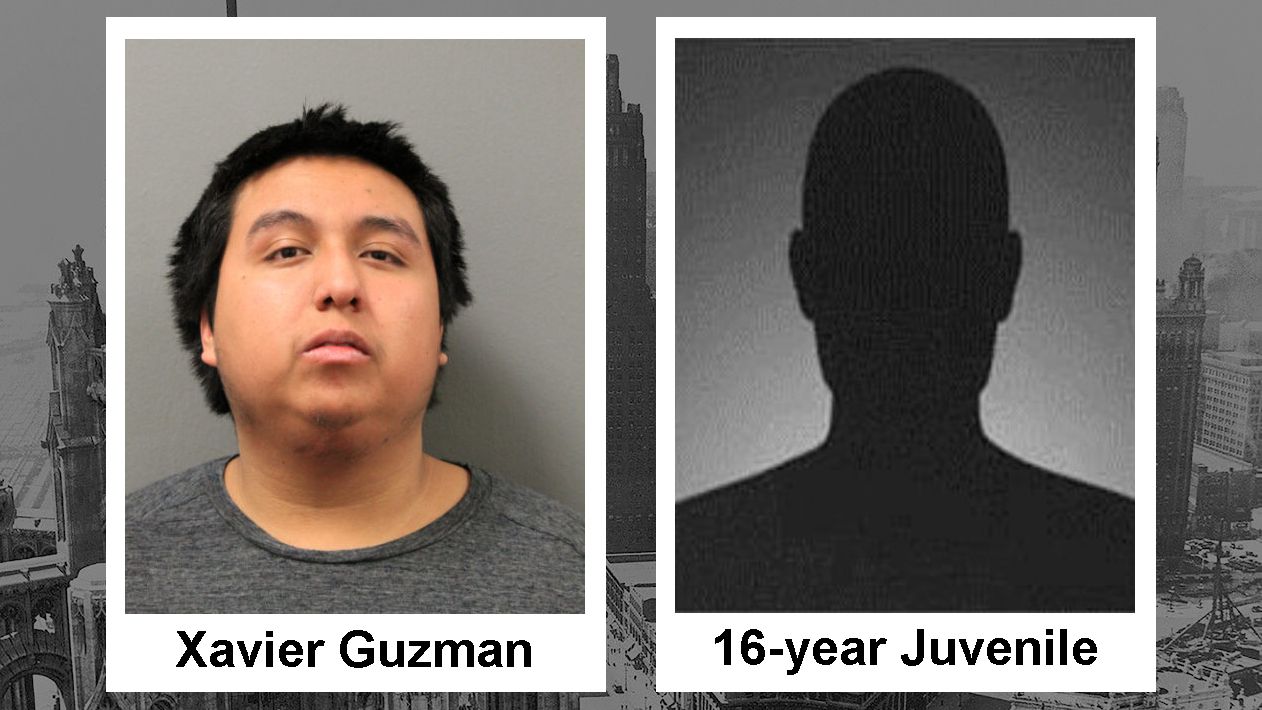 ---
Update: You can find the latest here: No bail for suspects in death of 8-year-old Melissa Ortega
---
CHICAGO - Supt. David Brown and other Chicago officials announced two individuals have been charged with first-degree murder in the fatal shooting death of 8-year-old Melissa Ortega.
Both suspects are also facing attempted murder charges for injuring the 29-year-old intended target, and face charges of aggravated unlawful use of a weapon.
---
---
The incident happened around 2:45 p.m. Saturday afternoon in the 4000 block of W. 26th Street near the intersection with S. Pulaski Rd. in the Little Village neighborhood on the city's southwest side.[1]
Police said a 29-year-old man, who was an alleged gang member, was exiting a store on W. 26th Street when the two suspects fired shots at the man. He was struck in the lower back and transported to Mount Sinai hospital in critical condition. His condition has been recently upgraded to fair condition and he is expected to survive.
Melissa Ortega, who was 8-years-old, was walking northbound on S. Pulaski with her mother when they heard shots. The girl was struck in the right side of the head by the gunfire. Melissa was taken to Stroger Hospital where she entered critical surgery but died approximately two hours later.
Melissa attended Zapata Academy in Little Village, and had only recently arrived in the Chicago area to live with family.
"We have found the offenders responsible for taking Melissa's life and they have been charged,'' said Supt. David Brown during the press conference on Wednesday afternoon.
---
---
Brown said the two were arrested after detectives analyzed surveillance video and license plate reader technology that allowed to track down the vehicle. He said the surveillance video showed the car pull into an alley, where the gunman got out, opened fire and jumped back in and fled the scene.
The alleged shooter in the attack is 16-years-old, according to Superintendent Brown. Cook County State's Attorney Kim Foxx said that due to the nature of the crime, the teen will be tried as an adult. Also according to Foxx, the boy does have a prior criminal record.
Charges:
One (1) felony count – Murder - First Degree
One (1) felony count – Attempt - Murder - First Degree
One (1) felony count – Aggravated UUW/On Person
Two (2) felony counts – Aggravated Discharge Firearm - Occupied Vehicle
Xavier Guzman, 27, of the 4600 block of S. Fairfield in Chicago, was also charged with first-degree murder. Guzman was reportedly arrested after being stopped in a vehicle that police say was used during the attack. When he was arrested, Guzman was found to have a loaded, concealed weapon that was readily accessible as he drove.
Charges:
One (1) felony count – Murder - First Degree
One (1) felony count – Attempt - Murder - First Degree
One (1) felony count – Aggravated UUW/Vehicle/Loaded/No FCCA
The two men are expected to be in bond court at 11:00 a.m. tomorrow morning.
We'll continue to update this post as we know more about those charged.
---
---
Melissa's mother also had a prepared statement that was read by a family representative during the press conference.
"God gained an angel but I will always remember her infectious smile,' she said. "To the aggressor. I forgive you. You were a victim too. As a 16-year-old the community failed you, just like it failed my precious baby."
"Words cannot describe the pain..." her mother continued. "On January 22, I lost my greatest treasure in my life. I lost my princess. She was the reason I got up in the morning."
She said she promised Melissa a hamburger after they finished running errands. "My daughter stopped holding my hand and, without explanation, I found her on the floor with a puddle of blood and a bullet to her head."
"We came for a better life," she said, "but instead, I get to live a nightmare."
---
The Chicago Journal needs your support.
At just $20/year, your subscription not only helps us grow, it helps maintain our commitment to independent publishing and remain free from influence.
---
---
Notes & References
---