Summary of recent cases brought by the US Attorney in Northern District of Illinois: November 18, 2022
Here is a brief summary of recent cases brought by the US Attorney in the Northern District of Illinois.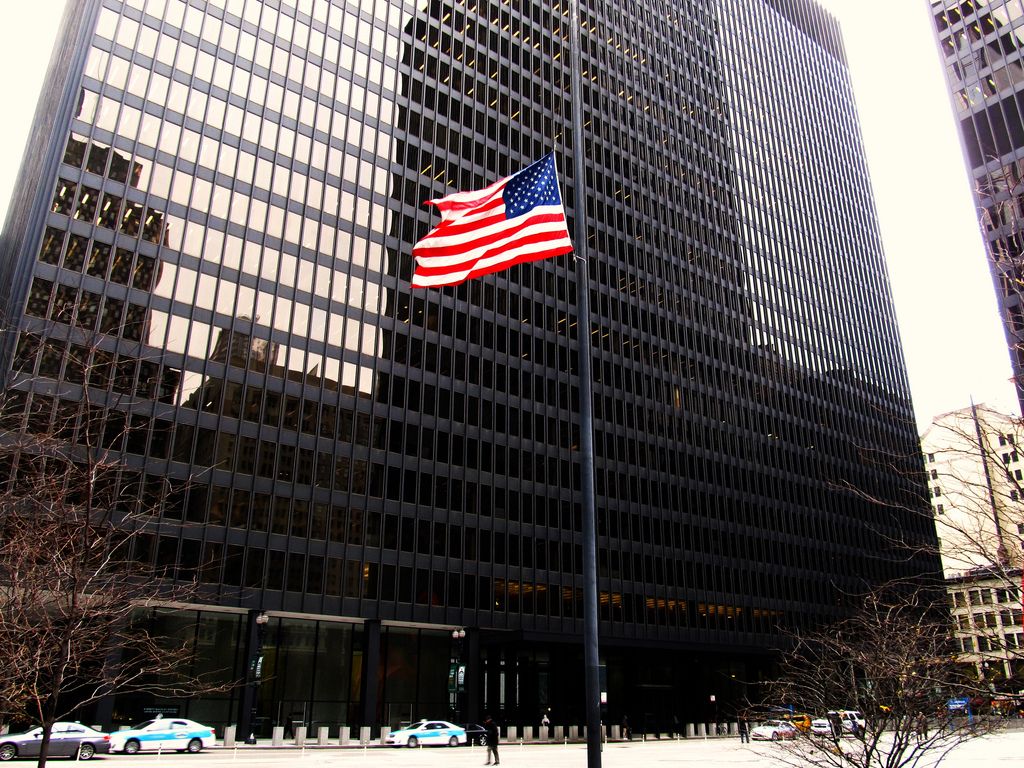 Office Manager for Chicago Medical Practice Sentenced to a Year in Federal Prison for Fraudulently Writing Opioid Prescriptions
October 27, 2022
CHICAGO — An office manager for a Chicago medical practice has been sentenced to a year in federal prison for fraudulently writing opioid prescriptions.
ROSEMARY MAYS worked for a medical practice on the South Side of Chicago. From 2009 to 2016, Mays conspired with another individual to write more than 3,000 fraudulent prescriptions for hydrocodone, oxycodone, and other controlled substances. Mays used a prescription pad belonging to a doctor in the practice and wrote the prescriptions in her own name and the names of dozens of unsuspecting friends and family members who had not been treated by the doctor and had no legitimate medical need for the controlled substances. Mays and her co-conspirator then caused friends and family members to fill the fraudulent prescriptions at pharmacies in the Chicago area and provide the opioids to Mays and the co-conspirator. After the fraudulent prescriptions were filled, some of the controlled substances were sold throughout the Chicago area for a profit.
Mays attempted to conceal the scheme by creating fake patient profiles for the individuals whose names she put on the fraudulent prescriptions to make it seem as if the individuals had been treated by the doctor and prescribed the opioids. In reality, they were not patients of the doctor and had not been prescribed any medications by the doctor.
Mays, 47, of South Holland, Ill., pleaded guilty to one count of conspiracy to dispense and distribute a controlled substance outside the usual course of professional practice and without a legitimate medical purpose or practitioner license. U.S. District Judge Mary M. Rowland imposed the year-and-a-day prison sentence Wednesday in federal court in Chicago.
"Defendant was the key player in a multi-year criminal conspiracy," Assistant U.S. Attorney Richard M. Rothblatt argued in the government's sentencing memorandum. "Defendant abused the trust of a doctor with whom she worked to write thousands of fraudulent prescriptions for dangerous and addictive opioids."
Former Controller of Chicago Health Club Admits Embezzling More Than $4 Million
October 28, 2022
CHICAGO - The former controller of a Chicago health club has pleaded guilty to a federal fraud charge for embezzling more than $4 million from the club.
PETER CRAIG SAVELY, 58, of Chicago, pleaded guilty Thursday to one count of bank fraud. The conviction is punishable by a maximum sentence of 30 years in federal prison and a fine of up to $1 million, and restitution is mandatory. U.S. District Judge Ronald A. Guzman set sentencing for Feb. 2, 2023, at 2:00 p.m.
Savely admitted in a plea agreement that from 2013 to 2020 he issued purported payroll checks on the club's bank account to four employees. Savely signed the checks as the club's controller and, since the checks also required the signature of the club's Chief Financial Officer, forged the CFO's signature without the CFO's knowledge, the plea agreement states. Savely then forged the payees' signatures to fraudulently endorse the checks and deposited them into bank accounts that he controlled, the plea agreement states. As a result of the fraud scheme, Savely converted more than $4.1 million for his own personal use. Savely admitted that he attempted to conceal the embezzlement by regularly making false entries in the club's financial ledgers and causing the losses associated with the checks to be spread across multiple departments, thereby making the losses harder to detect.
Federal Juries Convict Two Men of Sex Trafficking Children
November 2, 2022
CHICAGO — Federal juries have convicted two men on sex trafficking charges for recruiting two children to travel to Chicago from Indiana and causing them to engage in sex acts for money.
The juries in U.S. District Court in Chicago on Tuesday convicted KENNEDY SPENCER, also known as "Kenny," 53, of Chicago, and RONALD WILLIAMS, also known as "Slim," 63, of Lynwood, Ill., on sex trafficking and conspiracy charges. Spencer and Williams were tried before separate juries in a trial that lasted more than two weeks.
The convictions carry a mandatory minimum sentence of 15 years in federal prison, and a maximum of life.
According to evidence presented at trial, the victims were under the age of 18 when Spencer induced them to travel to Chicago in the spring of 2018. Once in the city, Spencer on multiple occasions arranged for the victims to meet with individuals to engage in commercial sex acts. Williams drove the victims to some of the meetings. Afterward, Spencer and Williams kept the bulk of the proceeds.
Both victims testified at trial about their ordeals being sex trafficked by Spencer and Williams.
If you believe you are a victim of sexual exploitation, you are encouraged to contact the National Center for Missing and Exploited Children by calling 1-800-843-5678 or logging on to www.cybertipline.com
Suburban Chicago Dentist Sentenced to Two and a Half Years in Federal Prison for Orchestrating $1.2 Million Fraud Scheme
November 2, 2022
CHICAGO — A suburban Chicago dentist has been sentenced to two and a half years in federal prison for fraudulently obtaining $1.2 million in medical care loans for purported dental work that was never performed.
MICHAEL D. EGAN, 57, of Orland Park, Ill., pleaded guilty earlier this year to a wire fraud charge. U.S. District Judge Edmond E. Chang imposed the sentence on Tuesday after a hearing in federal court in Chicago.
Egan owned and operated a dental practice in Tinley Park, Ill. In 2015 and 2016, Egan submitted fraudulent applications to a lending company for medical care loans that would purportedly finance certain patients' dental care. In reality, Egan knew that he would not, and in fact did not, perform the dental work on those patients. In some instances, after a loan was approved, Egan caused the amount to be increased by falsely informing the lending company that additional dental work was needed, when, in fact, Egan knew that no additional treatment – or any treatment at all – would be performed.
Egan paid a portion of the fraudulently obtained loan proceeds to the purported dental patients as well as to recruiters who had identified the patients to apply for the loans.
Three Chicago Men Charged with Odometer and Title Fraud
November 3, 2022
CHICAGO — A federal grand jury in Chicago, Illinois, returned an indictment, which was unsealed yesterday, charging three Illinois men with operating an odometer and title fraud scheme that involved hundreds of used cars over the course of many years.
According to court documents, Laith Ghzo, 36, of Oak Lawn, Hussein Ghzo, 40, of Palos Heights, and Musab Sawai, 35, of Worth caused the mileage of hundreds of used vehicles to be rolled back and altered title documents to reflect the false, low mileage. Those used vehicles were then sold to unsuspecting wholesale buyers and ultimately consumers, who paid more for those vehicles than they would have paid if they had known the truth about the vehicles' mileages.
Laith Ghzo and Hussein Ghzo are charged with conspiracy to make counterfeit securities and commit mail fraud, making counterfeit securities and mail fraud. Musab Sawai is charged with conspiracy to make counterfeit securities and mail fraud. The defendants made their initial court appearances yesterday before U.S. Magistrate Judge Jeffrey Cole of the U.S. District Court for the Northern District of Illinois. If convicted, Laith Ghzo and Hussein Ghzo face a maximum penalty of 20 years in prison for each mail fraud count, and Musab Sawai faces a maximum penalty of five years in prison for conspiracy. A federal district court judge will determine any sentence after considering the U.S. Sentencing Guidelines and other statutory factors.
Principal Deputy Assistant Attorney General Brian M. Boynton, head of the Justice Department's Civil Division, U.S. Attorney John R. Lausch Jr. for the Northern District of Illinois, Acting Inspector in Charge Kai Pickens of the U.S. Postal Inspection Service Chicago Division and Acting Administrator Ann Carlson of the National Highway Traffic Safety Administration (NHTSA) made the announcement.
The NHTSA Office of Odometer Fraud Investigations and the Postal Inspection Service are investigating the case.
NHTSA estimates that odometer fraud in the United States results in consumer losses of more than $1 billion annually and has established a special hotline to handle odometer fraud complaints. Individuals with information relating to odometer tampering should call (800) 424-9393 or (202) 366-4761.
More information on odometer fraud is available on the NHTSA website https://one.nhtsa.gov/Vehicle-Safety/Odometer-Fraud and tips on detecting and avoiding odometer fraud are available at this page: www.nhtsa.gov/staticfiles/nvs/pdf/811284.pdf
Suburban Chicago Man Sentenced to Seven Years in Federal Prison for Laundering Drug Trafficking Proceeds
November 8, 2022
CHICAGO — A federal judge has sentenced a suburban Chicago man to seven years in federal prison for laundering illegal narcotics proceeds on behalf of drug traffickers in Mexico.
In the summer and fall of 2017 and the spring of 2018, HUAZHI HAN, 43, of North Riverside, Ill., schemed with other individuals in the United States and Mexico to facilitate the receipt of approximately $1.5 million in narcotics proceeds in the United States. Han picked up the drug money from others in the Chicago area and used the cash to purchase and then re-sell electronic devices. Han and another individual then caused the laundered money to be sent back to drug traffickers in Mexico.
In November 2017, Han attempted to receive approximately $100,000 in narcotics money from a drug dealer. At the time, Han was in possession of approximately $200,000 in cash, a firearm, and two loaded magazines. Law enforcement then searched Han's residence and discovered a money counter, multiple firearms, more than $1.1 million in cash concealed in cookie tins inside of a drop ceiling in the basement, and approximately $200,000 in cash in vacuum-sealed packaging in the basement closet. In June 2018, law enforcement arrested Han after he received approximately $192,000 in money that was represented to Han to be drug money. At that time, Han was again in possession of a loaded firearm and extra magazine.
After a two-week trial in March, 2022, a federal jury convicted Han on all four charges against him, including one count of conspiracy to commit money laundering, one count of attempted concealment money laundering, one count of conducting a financial transaction with funds represented to be drug proceeds, and one count of operating an unlicensed money transmitting business. In addition to the guilty verdicts, the jury returned a special verdict as to the forfeiture of criminally derived property, finding that Han should forfeit approximately $1.5 million in cash, four handguns, a 2016 Mercedes-Benz automobile, a 2015 Dodge Grand Caravan, and an iPhone.
U.S. District Judge Andrea R. Wood sentenced Han on November 4, 2022, to 84 months on Counts I-III, and 60 months on Count IV, to run concurrently. She also imposed a three-year term of supervised release.
Chicago Resident Charged With $2.7 Million COVID-Relief Fraud
November 9, 2022
CHICAGO — A federal grand jury in Chicago, Illinois, returned an indictment in October, which was unsealed today, charging a Chicago resident with 12 counts of wire fraud for allegedly fraudulently obtaining at least $2.7 million in small business loans and grants under the Coronavirus Aid, Relief, and Economic Security (CARES) Act.
According to the indictment, beginning around April 2020, and continuing until around November 2020, QUAMDEEN AMUWO, 40, of Chicago, participated in a scheme to defraud the Small Business Administration's (SBA) Economic Injury Disaster Loan (EIDL) program. The EIDL program provided loan assistance and grants to cover working capital and other operating expenses for businesses suffering economic effects caused by the COVID-19 pandemic.
As part of the scheme, the indictment alleges Amuwo submitted to the SBA numerous applications for loans on behalf of businesses and entities purportedly owned by Amuwo and others. The applications allegedly contained materially false statements and misrepresentations concerning the purported entities' owners, employees, revenues, costs, and date of establishment. Further, as part of the scheme, Amuwo is alleged to have made false statements regarding the applying entities' gross revenues, cost of goods sold, and number of employees for the 12 months prior to the onset of the pandemic, and provided false state registration and tax documents. Amuwo is also alleged to have submitted personal identifying information for purported business owners, including names, social security numbers, and fake state identification cards that he knew did not belong to a real person.
The indictment alleges that Amuwo caused the SBA to disburse at least $2.7 million in EIDL loans and grants into bank accounts controlled by him and others. Amuwo allegedly used the money to make cash withdrawals, transfers, and purchases for his personal benefit.
Amuwo is set for arraignment in federal court in Chicago on November 28, 2022, before Magistrate Judge Beth W. Jantz.
Each count of wire fraud is punishable by up to 20 years in federal prison. If convicted, the Court must impose a reasonable sentence under federal statutes and the advisory U.S. Sentencing Guidelines.
Anyone with information about attempted fraud involving COVID-19 is encouraged to report it to the Department of Justice by calling the National Center for Disaster Fraud Hotline at 866-720-5721 or filing an online complaint at https://www.justice.gov/disaster-fraud/ncdf-disaster-complaint-form.
Leader of Violent Chicago Street Gang Convicted on Federal Racketeering Charge
November 15, 2022
CHICAGO — A federal jury today convicted the leader of a Chicago street gang on racketeering conspiracy, firearm, and drug charges for participating in a criminal organization that murdered rivals and violently protected a drug-dealing operation on the West Side of Chicago.
The jury convicted DONALD LEE, 40, of Chicago, after a two-month trial in U.S. District Court in Chicago. Lee was a leader of the Wicked Town faction of the Traveling Vice Lords street gang. The jury also convicted TORANCE BENSON, 30, of Chicago, a member of the gang, on racketeering conspiracy and firearm charges.
Lee faces a mandatory sentence of life in federal prison, while Benson's convictions carry a maximum potential sentence of life. U.S. District Judge Thomas M. Durkin did not immediately set sentencing dates.
Lee and Benson were among 13 defendants charged as part of a multi-year investigation into the gang's criminal activities. The other eleven defendants pleaded guilty prior to trial and are awaiting sentencing. The investigation resulted in the seizures of more than 45 firearms, approximately 1,000 rounds of ammunition, approximately 17 kilograms of cocaine, approximately seven kilograms of heroin, and approximately 100 grams of crack cocaine.
Evidence at trial revealed that the Wicked Town gang engaged in numerous acts of violence, including at least 19 murders, 19 attempted murders, several armed robberies, and assaults. The gang used threats and intimidation to prevent victims and witnesses from cooperating with law enforcement. Wicked Town members regularly promoted their violent enterprise on social media, posting comments, photos, and videos to proclaim membership in the gang, taunt rival gang members, and boast about murders and other acts of violence. The gang operated primarily in Chicago's Austin neighborhood, where members maintained "trap houses" to store firearms and illegal narcotics, including cocaine and heroin.
The jury found that Lee committed three murders and supplied the firearms used in three other killings, while Benson committed one murder and three attempted murders.
Two Men Charged With Dealing Fentanyl-Laced Heroin at Veterans Affairs Hospital in Chicago
November 15, 2022
CHICAGO — Two men have been arrested on federal drug charges for allegedly selling fentanyl-laced heroin at the Jesse Brown VA Medical Center in Chicago.
RICHARD A. HUSBAND, 73, of Chicago, is charged with distribution of a controlled substance, specifically fentanyl-laced heroin, and WAYNE TOWNSEND, 71, of Chicago, is charged with possession of a controlled substance with intent to distribute, specifically a quantity of fentanyl-laced heroin. Criminal complaints filed in U.S. District Court in Chicago accuse Husband and Townsend of dealing and possessing fentanyl-laced heroin at the VA facility last summer.
Husband and Townsend were arrested Monday. The federal investigation remains ongoing.
The charges against Husband and Townsend are each punishable by up to 20 years in federal prison.
Chicago Man Sentenced to Nine and a Half Years in Federal Prison for Attempting To Fire Loaded Gun at Federal Agent
November 15, 2022
CHICAGO — A Chicago man was sentenced today to nine and a half years in federal prison for attempting to fire a loaded gun at federal agents and task force officers while holding a toddler.
JOSEPH HAMMOND, 35, of Chicago, pleaded guilty earlier this year to assaulting a federal officer and using a firearm during a crime of violence. U.S. District Judge Manish S. Shah imposed the sentence after a hearing in federal court in Chicago.
On June 3, 2020, agents from the U.S. Bureau of Alcohol, Tobacco, Firearms, and Explosives approached Hammond near the 6800 block of South Sangamon Street in Chicago's Englewood neighborhood while investigating a report of a man holding a gun and a toddler. As the agents and officers approached in a vehicle, Hammond pointed the gun at an agent and said, "move along." Hammond pulled the trigger, but it misfired.
Hammond then ran from the area while holding the toddler. The agents pursued Hammond and arrested him nearby. Neither the toddler nor the agents were injured.
"By running through Englewood at 1:00 a.m. and brandishing a loaded firearm at law enforcement, defendant threatened the lives of the law enforcement officers, the public, and his own family," Assistant U.S. Attorney Misty N. Wright argued in the government's sentencing memorandum. "It is this rush to threats and violence that is getting people killed in our communities."
Unlicensed Medical Assistant Convicted in $6 Million Fraud Conspiracy
November 17, 2022
A federal jury convicted an Illinois woman yesterday for conspiring to defraud Medicare of over $6 million.
According to court documents and evidence presented at trial, Rhonda Sutton, 58, of Matteson, worked as an unlicensed medical assistant for a physician in Chicago and surrounding areas from at least 2009 until at least 2012. In this position, Sutton conspired with others, including the owners of two home health care companies, to fraudulently certify Medicare beneficiaries for home health services for which those beneficiaries did not qualify.
Specifically, Sutton forged her physician employer's signature on certification forms and supporting documentation, which caused Medicare beneficiaries to be enrolled in over 2,000 episodes of home health care at A&Z and Dominion home health agencies, both located in Lansing, Illinois. Sutton provided the forged physician forms to A&Z and Dominion, which enabled A&Z and Dominion to submit claims to Medicare for services that the beneficiaries did not need and were not qualified to receive. The owners of A&Z and Dominion paid Sutton kickbacks in exchange for the forged physician forms. A&Z and Dominion received over $6 million from Medicare due to Sutton's fraudulent conduct.
Sutton was convicted of conspiracy to commit health care fraud. She is scheduled to be sentenced on March 16, 2023 and faces a maximum penalty of 10 years in prison. A federal district court judge will determine any sentence after considering the U.S. Sentencing Guidelines and other statutory factors.
The Fraud Section leads the Criminal Division's efforts to combat health care fraud through the Health Care Fraud Strike Force Program. Since March 2007, this program, comprised of 15 strike forces operating in 24 federal districts, has charged more than 4,200 defendants who collectively have billed the Medicare program for more than $19 billion. In addition, the Centers for Medicare & Medicaid Services, working in conjunction with the Office of the Inspector General for the Department of Health and Human Services, are taking steps to hold providers accountable for their involvement in health care fraud schemes. More information can be found at https://www.justice.gov/criminal-fraud/health-care-fraud-unit.
---
The Chicago Journal needs your support.
At just $20/year, your subscription not only helps us grow, it helps maintain our commitment to independent publishing.
If you're already a subscriber and you'd like to send a tip to continue to support the Chicago Journal, which we would greatly appreciate, you can do so at the following link:
Send a tip to the Chicago Journal
---
Chicago Journal Newsletter
Join the newsletter to receive the latest updates in your inbox.