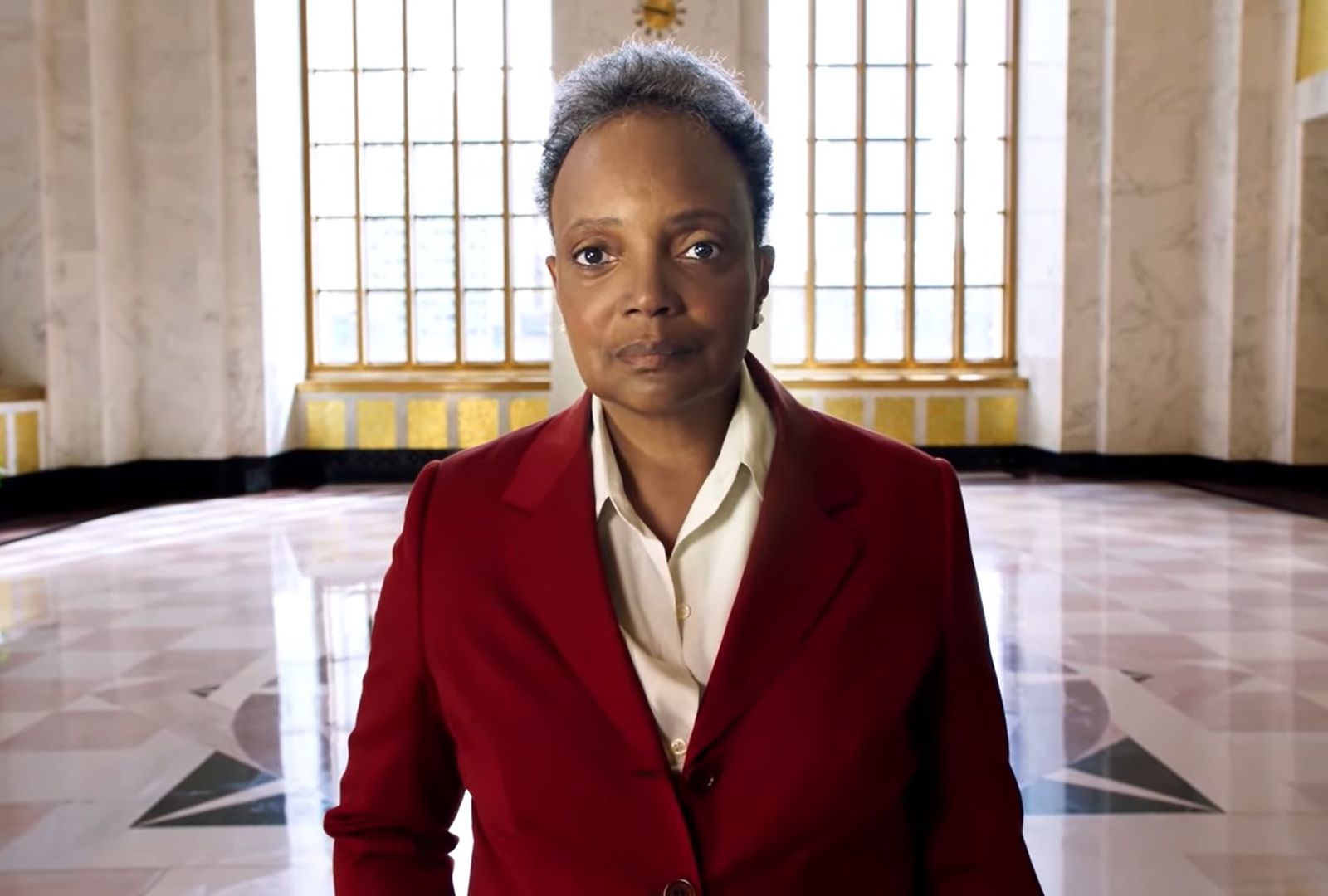 CHICAGO - Mayor Lori Lightfoot officially announced her campaign for re-election Tuesday with a video posted to YouTube.
"They say I'm tough. They say I get angry. They say sometimes, I take things personally. You know what I say? They're absolutely right," Lightfoot said in the opening lines of her re-election campaign video.
The Mayor has hinted she's running for a second term many times over the last few months, making Tuesday's announcement and official start of her campaign mostly a formality. Lightfoot made Chicago history in 2019 as the city's first black female and first openly gay mayor and she'll be the first to tell you she's all three.
No Princess Charming, her personality has forced her to deal with some awkward moments over her first term but it appears she's leaning into it.
"I get it: I don't look or sound like any other mayor we've ever had before," Lightfoot says in her new campaign video. "And I've had to fight to get a seat at the table. And like so many in our city, I've had to fight to have my voice heard. That's why I'll never back down in fighting every day to turn your voice into action."
Despite winning the 2019 runoff handily with 74% of the vote, it's no secret that Mayor Lightfoot faces a big battle and a long, hard road to victory.
Crime is likely to be far and away the biggest issue of the campaign and the statistics are simply against her. Her administration's inability to neither maintain control nor get cooperation has won her no favors and everyone from rank-and-file police officers to lakefront lifers to teachers to committeepersons seem to take a gruff tone when speaking about the mayor. Her support in all neighborhoods of the city has taken a significant hit since the last time she ran for office and, coronavirus pandemic or not, with many downtown stores shuttered or leaving, bars and restaurants still largely not filled, the city's economic engine is sputtering on her watch and that's difficult for anyone to overcome, even the triple threats.
Tomorrow, the Mayor plans to stop and meet with constituents in five locations across the city (Ashburn, Greater Grand Crossing, Little Village, Garfield Park, and Northalstead - Boystown), but tonight she begins courting cash at a high-dollar fundraiser in River North.
Mayor Lightfoot will have challengers in the upcoming Mayoral, including former CPS CEO Paul Vallas, Alderman Ray Lopez of the 15th Ward, Alderman Roderick Sawyer of the 6th Ward, Businessman Willie Wilson, and 26th District House Rep. Kam Buckner.
Other challengers are expected to announce soon.
---
The Chicago Journal needs your support.
At just $20/year, your subscription not only helps us grow, it helps maintain our commitment to independent publishing.
---