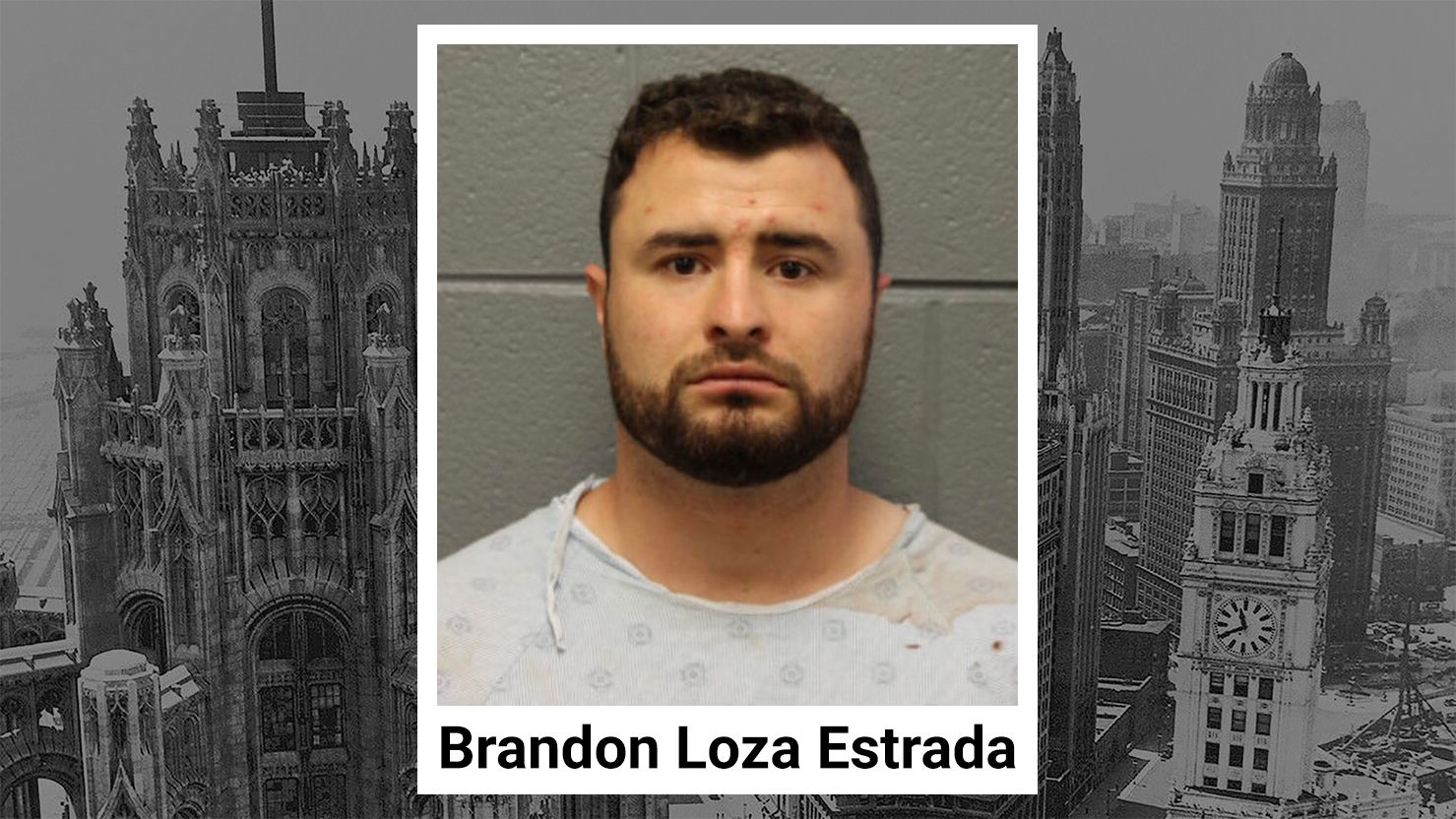 CHICAGO - A Chicago man from the West Lawn neighborhood was charged with murder Tuesday after police say he shot and killed one man and shot and wounded another after a fight broke out in the Little Village neighborhood late Sunday night.
The incident occurred just after 11:00 p.m. on Sunday night on the 3900 block of W. 26th Street in the Little Village neighborhood. We originally reported the incident in our Weekend Violence Wrap-Up as follows:
...a group of men got in a fight on the 3900 block of W. 26th in the Little Village neighborhood and one of the men pulled out a gun and started shooting at two of the other men in the fight. A 29-year-old was shot to the lower chest and was pronounced dead at Mt. Sinai. A 20-year-old man was shot was shot twice in the right leg and is in good condition at Mt Sinai.
The Cook County Medical Examiner's Office later identified the man who was shot and killed as 30-year-old Juan Antonio Gonzalez-Ramirez.
Police charged Brandon Loza Estrada, 29, of the 3800 block of W. Marquette Road in the West Lawn neighborhood, with the murder of Juan Antonio Gonzalez-Ramirez. Estrada is also charged with Aggravated Battery/Discharge Firearm in the wounding of the 20-year-old at the scene.
Mexico played Ecuador in a soccer friendly earlier in the day at Soldier Field in Chicago and, while detectives have not confirmed that the fight stemmed from an argument over the day's game, Tyler LaRiviere, photojournalist for the Chicago Sun-Times, was on scene shortly after the incident and noted that all of the onlookers to the incident were wearing soccer jerseys.
We'll know more tomorrow as Estrada is due in bond court on Wednesday.
All of the onlookers on scene appear to be wearing soccer jerseys, earlier today Mexico played Ecuador here in Chicago. #Chicago #ChicagoScanner

— Tyler Pasciak LaRiviere (@TylerLaRiviere) June 6, 2022
---
The Chicago Journal needs your support.
At just $20/year, your subscription not only helps us grow, it helps maintain our commitment to independent publishing.
---