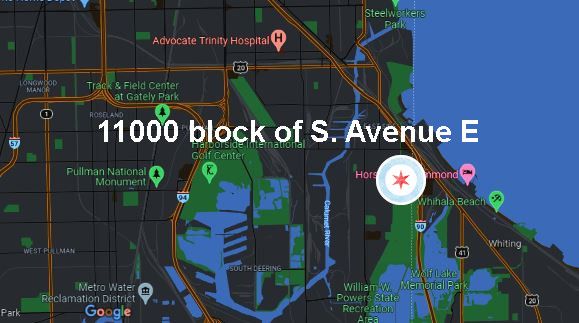 ---
Update 3: You can view the latest here: Deaths of Illinois State Police trooper and wife ruled a murder-suicide
---
Update 2: Illinois State Police have identified the Trooper as 30-year-old Antonio Alvarez. Trooper Alvarez was a three-year veteran of the Illinois State Police. He was off-duty at the time.
State police also identified the woman as 31-year-old Amanda Alvarez, but we have yet to confirm the relationship with the Trooper.
---
Update: The man was an Illinois State Trooper.
---
CHICAGO - Authorities are investigating this afternoon after two people were discovered dead in a parked car with gunshot wounds to the head on the city's far southeast side.
---
---
The pair were discovered in the 11000 block of S. Avenue E in the East Side neighborhood and community area, which lies just west of the Illinois/Indiana border. The location where the two bodies were found is directly west of the Hammond Horseshoe Casino on the Illinois side.
Police said around 1:38 p.m., a witness discovered a vehicle parked on the street with a 31-year-old female victim and a 30-year-old male victim inside. Both of the individuals had gunshot wounds to their heads and both the male victim and the female victim were pronounced on scene.
There was a weapon recovered on the scene.
CBS2 Chicago was the first to report that multiple sources have said the man was connected to Illinois State Police, though we are unclear how or in what way the man is connected with the department.[1]
We'll continue to update as we know more.
Area Two Detectives are investigating but both Chicago Police and Illinois State Police were at the scene.
---
---
The Chicago Journal needs your support.
At just $20/year, your subscription not only helps us grow, it helps maintain our commitment to independent publishing and remain free from influence.
---
Notes & References
---