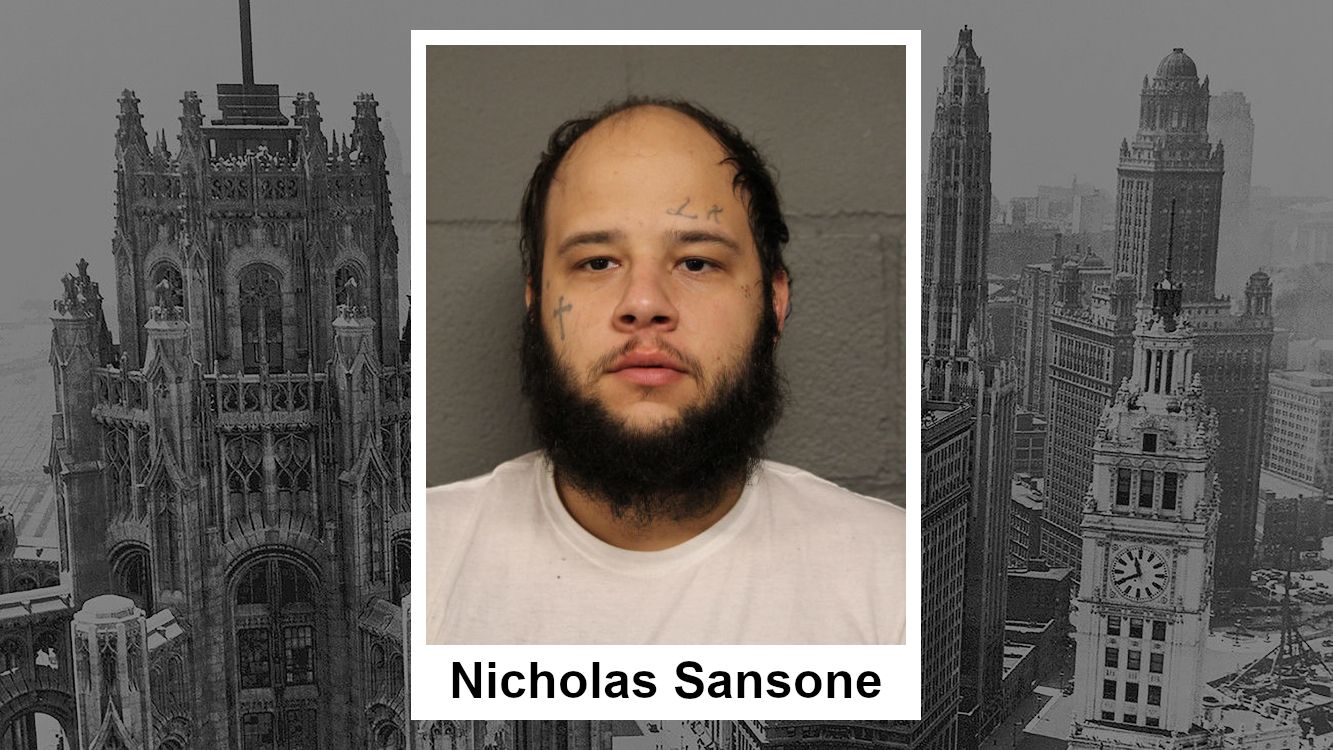 COOK COUNTY, Ill. - A man was charged with attempted murder for shooting a man during a drug deal in nearby northwest suburban Franklin Park, the Cook County Sheriff said Friday.
The Cook County Sheriff announced charges today against Nicholas Sansone, 28, of Melrose Park, Illinois, with attempted murder during a drug deal in nearby Franklin Park.
According to the charges, at approximately 5:30 a.m. on Monday, July 25, police responded to calls of a person shot in the 2500 block of Mannheim Road. A 34-year-old victim was found at an area hospital being treated for his injuries.
Sheriff Detectives learned that the 34-year-old victim had gone to a motel with two friends to do a drug deal. When the victim walked in to the room at the motel, someone shot him. The victim ran from the room and was driven by his waiting friends to the hospital.
During their investigation, detectives identified the shooter as Nicholas Sansone of Melrose Park. Detectives later located him at the same motel as the shooting that morning and took him into custody.
Sansone has been charged with one count of attempted murder and
aggravated battery with a firearm. Sansone's bond was set at a $2,000,000 D-Bond (meaning Sansone must post $200,000 for release).
Sansone must also post an additional $75,000 D-Bond for violating conditions of bond as, at the time of the attempted murder charges, he was currently out on bond for a March 2022 narcotics case. According to court records and a spokesperson for the Cook County Sheriff, charges in that case were for manufacturing/delivery of fentanyl and possession of heroin. He was arrested in that case in the suburban Cook County village of Westchester.
We have reached out to Westchester Police and the Cook County State's Attorney's Office regarding the details of that prior case but we have not yet heard back.
---
The Chicago Journal needs your support.
At just $12/year, your subscription not only helps us grow, it helps maintain our commitment to independent publishing.
---