Major drug trafficker sentenced to 20 years for supplying heroin on Chicago's West Side
A leader of a drug trafficking organization that operated on the city's West Side was sentenced to 20 years in federal prison. Evidence against the group in their federal indictment included a famous "line around the corner" for heroin and other drugs.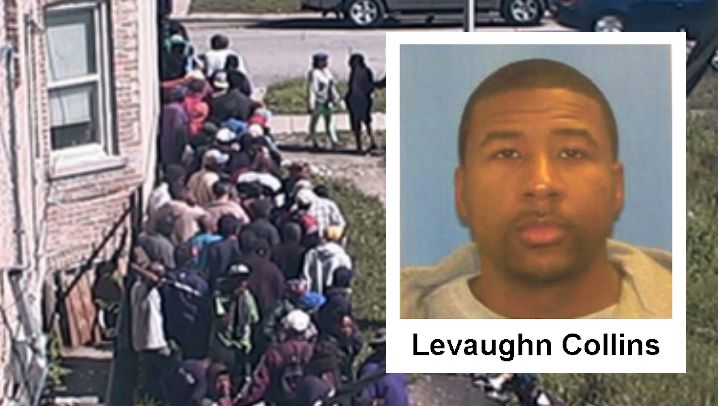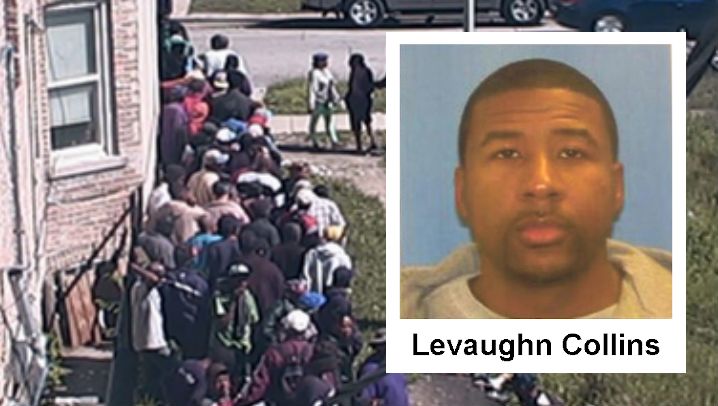 CHICAGO — The leader of a drug trafficking organization has been sentenced to 20 years in federal prison for supplying heroin to an illegal open-air market on the West Side of Chicago.
---
---
Levaughn Collins, 41, of Chicago, pleaded guilty in 2019 to federal drug and firearm charges.
Authorities said Mr. Collins, nicknamed "Sweet Bobby," obtained bulk quantities of heroin and provided it to numerous associates, who, at Collins's direction, processed and packaged the drugs for street-level sales. Many of the sales occurred at an illegal open-air market in the 3700 block of West Grenshaw Street in Chicago's North Lawndale neighborhood.
U.S. District Judge Gary Feinerman imposed the prison sentence Tuesday after a hearing in federal court in Chicago.
The area on the city's west side has gained local notoriety in recent decades as a major distribution point in what many have nicknamed "The Heroin Highway" because of the accessibility it provides.[1][2]
Not only are many drugs transported into the city along Interstate-88 and I-290 (Eisenhower Expressway) for processing and distribution, it has become a well-known destination for many young people to come in from the suburbs to buy drugs, particularly heroin and other opiates. Some have even referred to the easy access on-and-off nature of the highway's position in the drug market as similar to a fast-food drive-thru.
The region has seen an increase in overdoses among young people.
---
---
Authorities said that Collins obtained significant profits from the sale of multiple kilograms of heroin. During the investigation, law enforcement conducted a court-authorized search of his residence and discovered a Maserati automobile, $50,000 in cash, and more than $400,000 worth of jewelry. A search of another location which Collins utilized to stash the heroin revealed ten firearms, many of which were loaded and equipped with extended magazines.
At the time of his arrest, Collins was living in a luxury apartment building at 2550 Lincoln Park, what some call the nicest luxury building in the Lincoln Park neighborhood.[3]
"The defendant financed his lifestyle by taking advantage of those addicted to heroin," Assistant U.S. Attorneys Scott M. Edenfield and Jared C. Jodrey argued in the government's sentencing memorandum. "Drug trafficking, at any level, is a serious offense that has well-documented deleterious effects not only on traffickers and users, but on the community at large."
---
---
Notes & References
---
Chicago Journal Newsletter
Join the newsletter to receive the latest updates in your inbox.