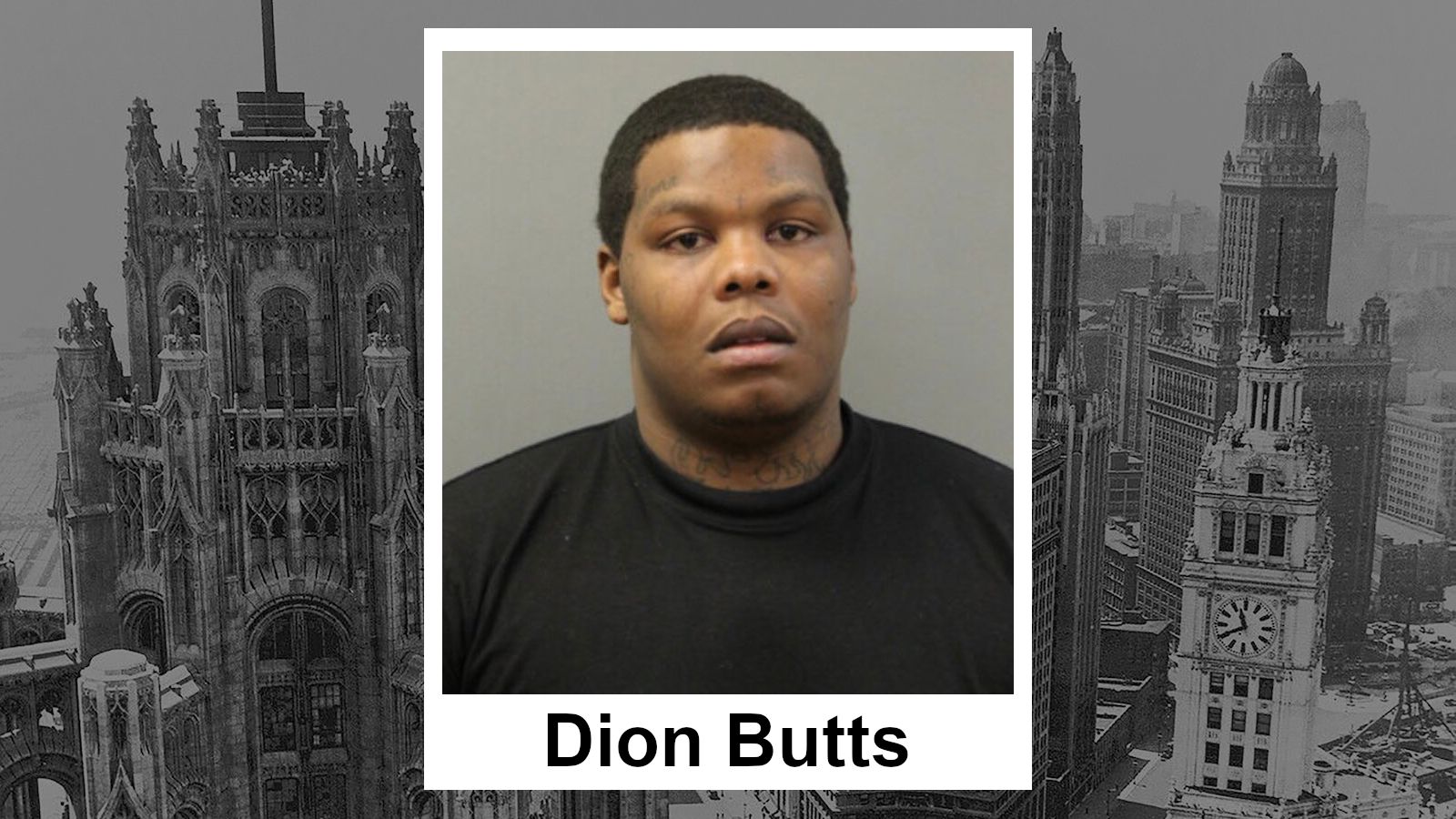 ---
CHICAGO - Chicago Police announced charges today against a Hillside man who is allegedly one of the members of a large crew that spent last fall and winter burglarizing various locations across the city.
---
---
Police accused Dion Butts, 24, of the 100 block of S. Oak Avenue in Hillside, Illinois, a near western suburb of the city, of being one of the offenders participating in some high-profile burglaries that took place across the city last fall and through the winter.
He is alleged to have participated in and helped force entry in at least 10 burglaries, and to have taken in excess of $180,000 in merchandise. He has been charged with 10 felony counts, accordingly.
You may recall that the alleged ringleader of the crew, Tacarre Harper, was also charged in early February.[1]
The charges stem from the following burglaries:
6100 block of W. Diversey (25th District) – Nov. 26, 2021
1500 block of N. Cicero (25th District) – Nov. 26, 2021
2000 block of W. Division (14th District) – Nov. 26, 2021
600 block of N. Michigan Ave. (18th District) – Jan. 4 & 6, 2022
2900 block of N. Broadway (19th District) – Jan. 6, 2022
400 block of W. Belmont (19th District) – Jan. 6, 2022
1100 block of W. 18th St. (12th District) – Jan. 14, 2022
3600 block of W. 26th St. (10th District) – Jan. 17, 2022
5800 block of W. North Ave. (25th District) – Feb. 3, 2022
Mr. Butts is due in bond court today.
---
The Chicago Journal needs your support.
At just $20/year, your subscription not only helps us grow, it helps maintain our commitment to independent publishing.
---
---
Notes & References
---