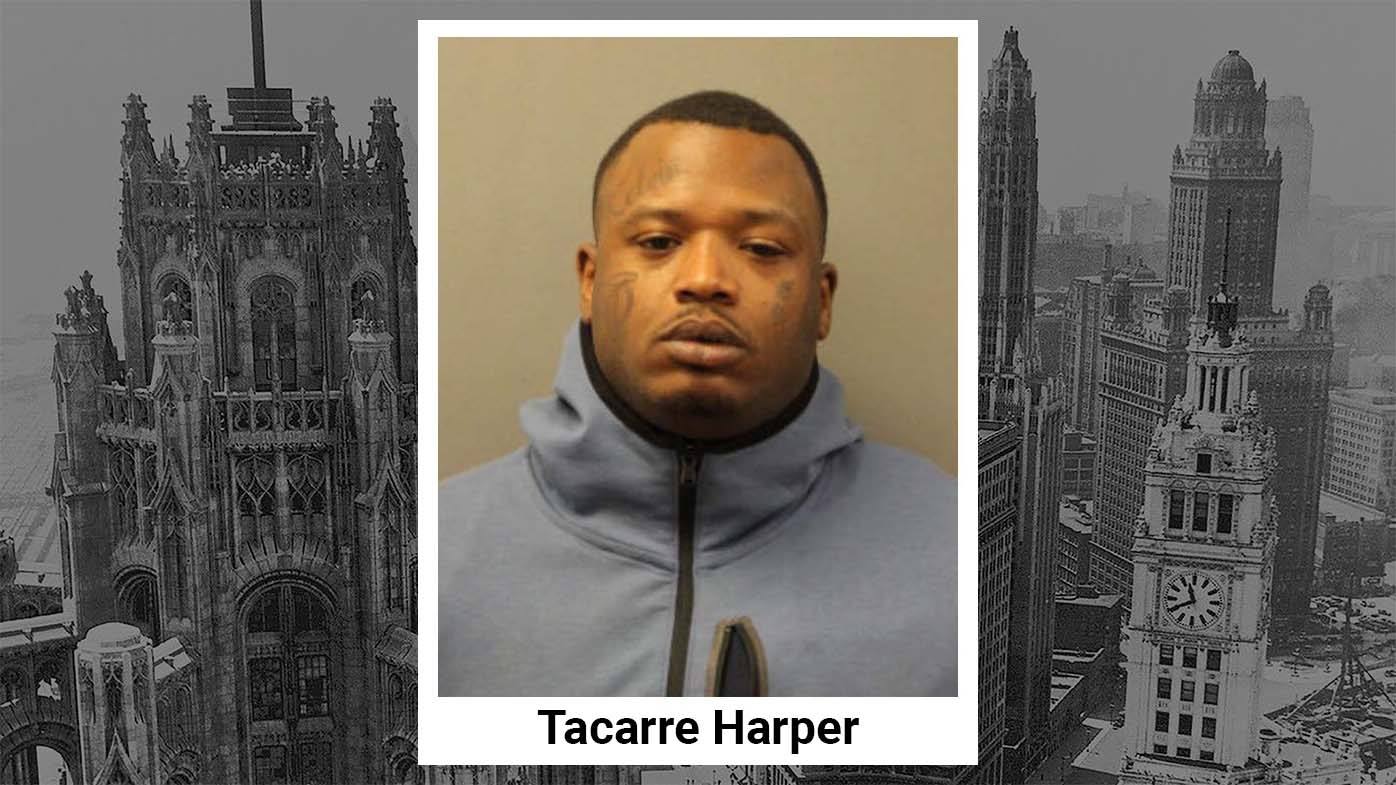 ---
CHICAGO - A 27-year-old man from Maywood is in police custody tonight and police described him as the "ringleader" of a smash-and-grab burglary crew suspected in dozens of high-profile retail thefts that date back to at least last November.
In one case, the crew even tossed their trash outside Governor J.B. Pritzker's Gold Coast mansion.
---
---
Tacarre Harper, 27, of the 2100 block of S. 11th Avenue in Maywood, was arrested Monday night by U.S. Marshals and faces charges related to smash-and-grab burglaries from November through January. Harper and his crew are suspected in more and police indicated additional arrests are coming soon.
The most high-profile of Harper's burglaries occurred in early January when Police say him and his crew hit the Burberry store in the 600 block of North Michigan Avenue twice in 3 days. The total haul between the two Burberry incidents has been estimated to be around $150,000 worth of merchandise.
Cook County Assistant State's Attorney Loukas Kalliantasis said Harper's alleged actions constituted "one continuous crime spree," and that he and the others "wreaked havoc across the community."
Harper faces a total of nine (9) counts of felony burglary, plus an additional four (4) counts for the four arrest warrants that were allegedly out against him as of last night's arrest.
In addition to the Burberry heists, police believe Harper organized the following burglaries:
• Nov. 26, 2021 - 6100 block of West Diversey Avenue
• Nov. 26, 2021 - 1500 block of North Cicero Avenue
• Nov. 26, 2021 - 2000 block of West Division Street
• Nov. 26, 2021 - 3900 block of West Diversey Avenue
• Dec. 28, 2021 - 4900 block of West Fullerton Avenue
• Jan. 6, 2022 - 2900 block of North Broadway
• Jan. 26, 2022 - 400 block of West Belmont Avenue
We encourage you to read CWBChicago's story on the arrest, as they have additional details surrounding the heists, including the garbage dump on Governor J.B. Pritzker's front lawn.[1]
---
The Chicago Journal needs your support.
At just $20/year, your subscription not only helps us grow, it helps maintain our commitment to independent publishing and remain free from influence.
---
---
Notes & References
---