CPD releases new foot pursuit policy draft, open for comment
The Department said in a press release the revised policy builds on the temporary foot pursuit policy that was implemented last year. The draft will remain open for public comment for 15 days, starting today.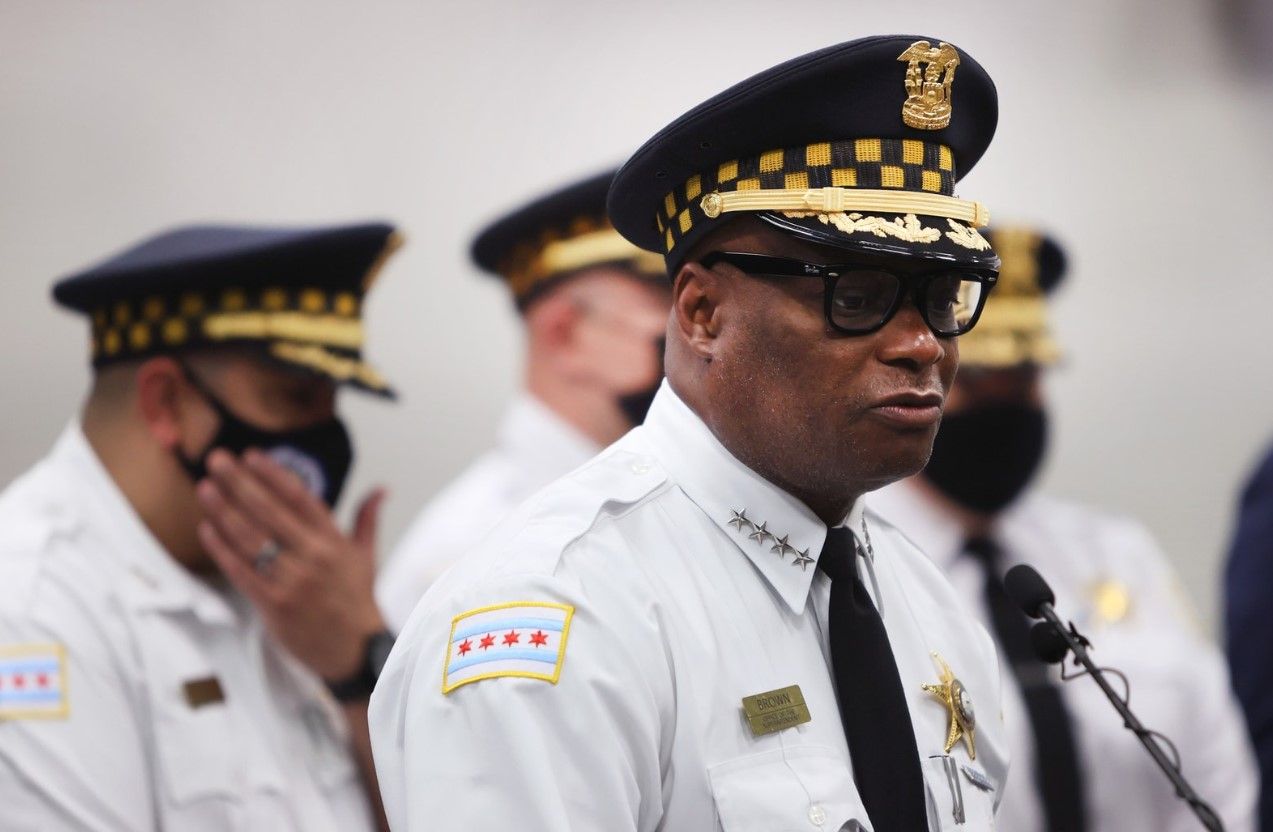 ---
CHICAGO - Superintendent David Brown announced that the revised foot pursuit policy draft will be open for public comment beginning today.
The draft will remain open for 15 days and, once the 15-day public comment period closes on February 25, 2022, the feedback provided will be used to inform the final policy that is intended to be effective in the summer of 2022 following officer training on the new directive.
---
---
The Department said in a press release the revised policy builds on the temporary foot pursuit policy that was implemented last year and follows input from the Office of the Attorney General and the Independent Monitoring Team.
"As we developed the foot pursuit policy, we ensured that community safety and the safety of our officers was front and center," said Superintendent Brown. "Safety remains our top priority as we implement transformational reforms like this foot pursuit policy."
The press release continued to say the revised policy draft attempts to make clearer guidelines and use more concise language regarding the responsibilities for Department members and supervisors prior to initiating a foot pursuit, during a pursuit, when to cease a pursuit, and following a pursuit. Such as clarifying when foot pursuits may be initiated, the expansion of the role of supervisors if a pursuit is initiated, and instances in which Department members will discontinue or not initiate a foot pursuit.
---
---
Input from the community will again be considered during the 15-day comment period. A community feedback summary document will also be posted on CPD's website when the policy is ultimately finalized so that community members can see how feedback was considered.
The Department further said that all sworn members will receive e-learning training on the new directive prior to the final policy going into effect this summer. Foot pursuit training will also be built into the 40-hours of mandatory in service training all officers will receive by the end of the year. The training will focus on all aspects of initiating and conducting foot pursuits with safety as the top consideration.
The Chicago Journal will have more details on the new foot pursuit policy as we're able to read through the specifics.
As mentioned above, the foot pursuit policy draft is open for public review and can be commented on at the following link:
FOOT PURSUIT POLICY - PUBLIC REVIEW AND COMMENT
---
The Chicago Journal needs your support.
At just $20/year, your subscription not only helps us grow, it helps maintain our commitment to independent publishing and remain free from influence.
---
---
Chicago Journal Newsletter
Join the newsletter to receive the latest updates in your inbox.