Cmdr Eric Winstrom hired away from Chicago, becomes Grand Rapids Chief
He was arguably the CPD Commander with the highest profile, especially after his involvement in a recent dispute between police officials and CCSA Kim Foxx's office in the Broughton case.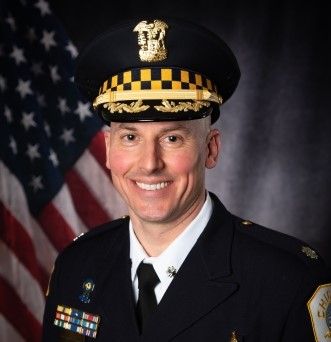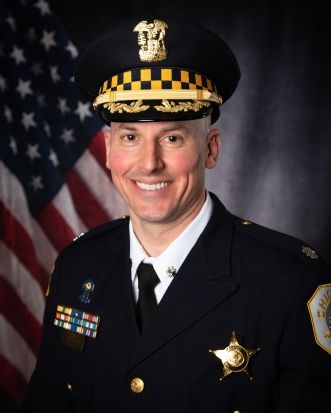 ---
GRAND RAPIDS, Mich. — Chicago Police Commander Eric Winstrom, commander of Area 5 Detectives, will become the next police chief of Grand Rapids, Michigan, according to Grand Rapids city officials.
---
---
Grand Rapids City Manager Mark Washington made the announcement Tuesday that Winstrom had won the job over two additional finalists and would succeed former Grand Rapids Chief Eric Payne. Washington noted that he considered input from community interview panels and community survey comments.
Winstrom has a law degree and had been a Chicago police officer for more than 20 years. In a city statement, Grand Rapids noted he is considered to be an expert on the use of force and the Fourth Amendment, which bans unreasonable searches.
He was arguably the Chicago Police Commander with the highest-profile, especially after Winstrom's involvement in a recent dispute between police officials and Cook County State's Attorney Kim Foxx's office in the shooting that killed 7-year-old Serenity Broughton and left her 6-year-old younger sister wounded.
Detectives worked for weeks to find those responsible, only for Cook County State's Attorney Kim Foxx to reject the charges against the alleged gunman. Confident in his team's work, Winstrom went over and above, directly to a judge, to get around Foxx's office. Foxx then convinced Supt. David Brown to intervene and, hours later, Police dropped the charges.
It was a case and a dispute that many say decimated morale and exacerbated the already tenuous relationship between police rank and file and city leadership.[1] The highly-unusual sequence is often cited by officers as one of the defining moments of last year that highlighted their frustrations and a representation of what they feel to be the biggest issue affecting both the department's and their own reputations.
As for the suspect that the above dispute began over, 24-year-old Aireon Luster was eventually charged with the same charges that Commander Winstrom and Area 5 Detectives wanted to charge him with initially.
The Broughton case is far from the only example, and many demoralized officers want out of the department and are actively looking for work elsewhere. Many other cities, both suburban and far, are happy to have them.[2]
And now the city has lost a top commander to elsewhere.
While he didn't make direct comments regarding the matter, Commander Winstrom told the Associated Press about his new position, "This city is serious about getting policing right and for somebody in police leadership, this is something I want to be a part of."[3]
---
The Chicago Journal needs your support.
At just $20/year, your subscription not only helps us grow, it helps maintain our commitment to independent publishing and remain free from influence.
---
---
Notes & References
---
Schuba, Tom, and Matthew Hendrickson. "How a Chicago Murder Suspect Was Charged, Then Uncharged, in an Extraordinary behind-the-Scenes Battle among Law Enforcement." Times. Chicago Sun-Times, September 27, 2021. https://chicago.suntimes.com/crime/2021/9/27/22686850/aubrey-serenity-broughton-dead-states-attorney-kim-foxx-police-detectives-brendan-deenihan-winstrom. ↩︎

Dudek, Mitch, and Frank Main. "Suburbs, Warmer Cities Step up Efforts to Lure Cops Away from Chicago." Times. Chicago Sun-Times, January 21, 2022. https://chicago.suntimes.com/2022/1/21/22893088/chicago-police-department-losing-cops-suburbs-warmer-cities. ↩︎

"Grand Rapids Picks Chicago Cop as next Police Chief." AP NEWS. Associated Press, February 1, 2022. https://apnews.com/article/police-michigan-grand-rapids-b43bbc310d45639f11123b4e12057023. ↩︎
Chicago Journal Newsletter
Join the newsletter to receive the latest updates in your inbox.