City hears 5 bids from 3 bidders for new casino
The public is finally getting its first look at the 5 proposals for a Chicago casino, presented by 3 developers.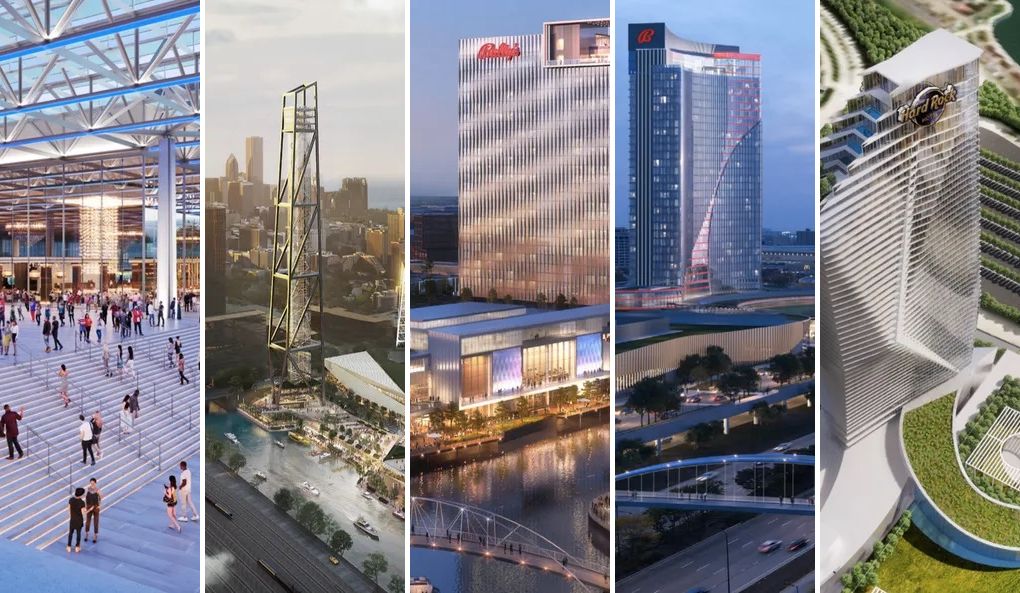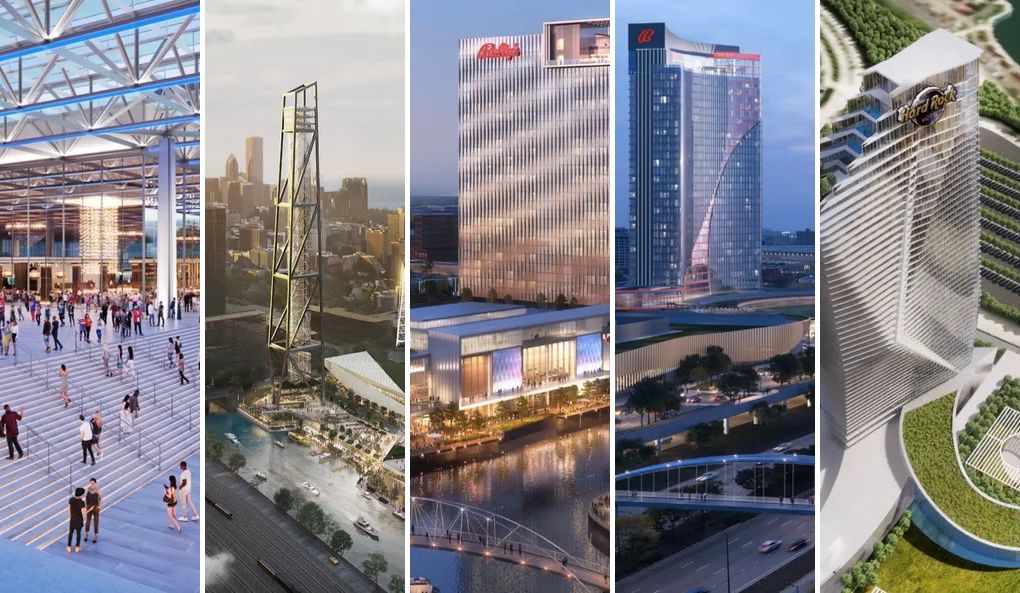 CHICAGO - Three casino development groups are tossing their chips in to play the high stakes political game to become Chicago's gambling home and win approval to open a facility expected to rake in around $1 billion per year.
We learned more about their proposals on Thursday as they made their first public pitches to Mayor Lori Lightfoot at UIC's Dorin Forum.
---
---
The three groups are pitching a total of five proposals.
Local billionaire Neil Bluhm and Rivers Chicago are behind two proposals, as is Rhode Island-based Bally's Corporation, while the fifth proposal comes from Hard Rock.
The mayor will choose between the five proposals and then present the plan to the City Council. If approved by the council, it moves forward to the State Gaming Board.
The Lightfoot administration expects the operations to be up-and-running by 2025, and the Mayor wants the winner to be financially viable, architecturally stunning, and be guided by the principles of inclusion and equity.
"They look beautiful, and they're saying a lot of things that really, I think, speak to our values," Mayor Lori Lightfoot said before the presentations began. "But as you all know: the devil's in the details, and my financial team is going to do a deep scrub."
"We want partnership," the Mayor added. "We don't want to foot the bill for somebody else's casino.
The Lightfoot administration further estimates that a new casino will generate the city around $200 million a year once in full operation, income intended to shore up underfunded police and fire pensions but that's certainly never stopped Chicago politicians before.
---
Rivers Casino at Lakeside Center in McCormick Place
Bluhm and Rivers Chicago's first proposal was conservative in its approach. The project would repurpose Lakeside Center at McCormick Place at a cost of around $1.3 billion. The group was quick to point to reduced construction costs and believe they could begin taking bets within a year, on 2,600 slot machines and 190 table games, using existing infrastructure and existing McCormick Place hotels as part of their plan.
Bluhm noted his success with Rivers Casino in Des Plaines and his history in the Chicago area. The McCormick Place project is also backed by Farpoint Development, McClaurin Development, and the nonprofit Chicago Neighborhood Initiatives.
---
Rivers Casino in the 78 neighborhood
If the first proposal could be deemed conservative, the second proposal presented by Bluhm and Rivers Chicago, paired with megadeveloper Related Midwest, certainly brought out the panache.
The second plan would be a nearly $2 billion construction in a South Loop area called the 78 Neighborhood. The 62-acre open plot of land suggested is south of Roosevelt Road and Clark Street along the Chicago River.
It calls for a 450,000-square-foot casino, featuring 2,800 gambling positions, a 300-room hotel, a half-mile riverfront "promenade" that would include space for boat and water taxi arrivals, and a 1,000-foot observation tower. Related Midwest president Curt Bailey noted it would coexist with a massive research center that is also planned for the site.
Bailey even went so far as to compare project's proposed 1,000 foot tower to another infamous landmark, "There's nothing like this tower in Chicago. You'll be able to rise to the top on a glass elevator — an Eiffel Tower for Chicago."
---
---
Bally's Casino at the Tribune Publishing Center
East Coast based Bally's also presented two proposals.
Their first is also ambitious and would be located at the Chicago Tribune Publishing Center, in River West near Halsted Street and Chicago Avenue, for a cost of approximately $1.8 billion.
It would feature 3,600 gambling positions, a 500-room high-rise hotel, and a 3,000 seat entertainment venue.
Bally's chairman Soo Kim was there for the pitch and said of the Bally's Tribune proposal, "Chicago will be our most profitable property and the flagship of our extensive portfolio."
---
Bally's Casino at the McCormick Place
Similar to Bluhm and Rivers Casino's first proposal, Bally's second proposal eyes existing McCormick Place infrastructure.
After taking over the McCormick Place truck yard near 31st Street and Lake Shore Drive, Bally's plans would include up to $1.8 billion in investments, a "Second City" club, six restaurants, and a Chicago sports museum.
Bally's second set of plans, however, could come up against a hurdle in the form of Ald. Sophia King of the 4th Ward.
The truck yard is adjacent to the former Michael Reese Hospital site that's currently under redevelopment and King has declared Bronzeville and her ward off-limits to any potential casino development. As aldermanic prerogative is a long-standing practice in the city, it remains to be seen how far she would go to stop it, if selected.
As reported by the Sun-Times, King said in a statement that the truck yard "should be immediately eliminated" from consideration.
"We don't have a preference on site," said Chris Jewett, director of corporate development for Bally's. "We think that they're both economic sleeping giants."
---
Hard Rock Casino near Soldier Field
Hard Rock left the old Carbide & Carbon Building in 2017 after spending 13 years there as the Hard Rock Hotel Chicago (now the St. Jane Chicago), but they're coming back for more.
Hard Rock's single proposal would fall in with the One Central megadevelopment and be built on a 35 acre span over the Metra Tracks near Soldier Field for approximately $1.7 billion. It would boast 3,000 gambling positions, also have a 500-room high-rise hotel, and a 3,500-seat live music venue, of course.
While the One Central development is massive, it's still going to require $6.5 billion in state financing over 20 years that Landmark Development says it can't make it work without. Also, the Illinois State Gambling Board is potentially seeking fines against another partner involved.
---
---
There are already 10 casinos operating in Illinois and five more coming. Those figures don't include the additional four operating in northwest Indiana, including the Horseshoe Hammond that's a half-hour drive from downtown.
Chicago Journal Newsletter
Join the newsletter to receive the latest updates in your inbox.