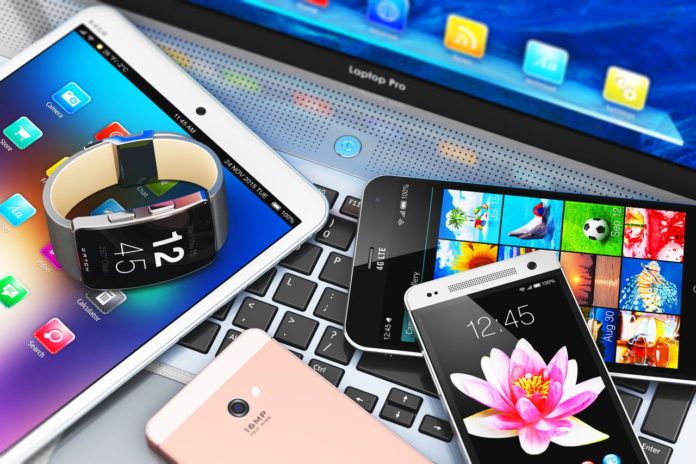 CHICAGO — Two businessmen were charged in federal court last Tuesday with running a fencing operation out of their suburban Chicago stores.
---
---
Ziad I. Zayed, also known as "Zee," 46, and Mosas I. Zayed, 33, both of Frankfort, Illinois, are charged with conspiracy to receive and dispose of stolen property across state lines.
According to the criminal complaint filed in U.S. District Court in Chicago, the Zayeds, who are reportedly brothers, used their store – Crestwood Electronics Inc. in Crestwood, Illinois – and other businesses to knowingly purchase stolen electronic devices and other merchandise, re-package the items, and then ship them to re-sellers out of state and overseas.[1]
Some of the items fenced by the Zayeds included laptop computers, fitness tracking devices, and digital cameras that were stolen last year from railcars near Chicago, the charges allege.
Of the evidence presented by the U.S. Attorney for the Northern District of Illinois and Chicago Field Office of the FBI, the largest theft appears to have occurred on or about October 7, 2020. Authorities alleged that on or about that date, approximately $860,000 worth of electronic fitness tracking devices were stolen from a railcar near Chicago. By the end of that day, one of the brothers had shared and offered significant amounts of said devices through an encrypted WhatsApp group text with potential buyers and, within days, the Zayeds had the devices re-packaged and re-shipped. The device serial numbers were eventually matched with the stolen items claimed by the unidentified companies.
Other big ticket thefts from Chicago area railcars prosecutors alleged the Zayeds re-packaged and re-sold included:
September, 2020: 151 laptops with an estimated value of $65,000 according to company claims.
September, 2020: 566 laptops stolen from a railyard in Hodgkins, Illinois with an estimated value around $135,000 according to company claims.
September, 2020: 150 digital cameras stolen from a railyard in Hodgkins, Illinois with an estimated value around $320,000 according to company claims.
---
---
Authorities further detailed that the Zayeds were willing to buy and sell stolen merchandise through their Illinois state-licensed storefront in Crestwood, Illinois, among other locations.
An investigation at the store in April of 2021 began when undercover agents were allegedly able to "walk-in" with 12 new Apple iPhone 12 Mini cellular telephones and walk out with cash. An agent returned while wearing recording devices to sell nearly 40 Apple Airpods and the Zayeds were willing to buy and resell them even if they were fake products. An agent then also told Ziad Zayed that he could acquire other electronics products for him "for free cause he stealing" them. Ziad Zayed then confirmed he would purchase the products and how much he would pay per item.
In June of 2021, investigators discovered 238 cellular devices in a local warehouse, two-thirds of which were brand new Apple iPhones in original packaging, ready to be shipped to Hong Kong and included a business address of the Zayed brothers.
In another investigation, an individual stated that from approximately January to May 2021, they used fraudulently acquired credit card information to obtain approximately 50 air purifiers and resell the devices for cash at local Chicago-area electronics stores. The individual further stated that one of those companies was owned by the Zayeds and had a reputation around his neighborhood as a place where a customer could sell new electronic devices and goods for cash. The air purifiers were reportedly negotiated at an approximated price of $400-$450 each.
The court did remind that the defendants are presumed innocent and entitled to a fair trial at which the government has the burden of proving guilt beyond a reasonable doubt.
---
---
Notes & References
---