Man gets new trial in Chicago honor student's death
It was unclear whether prosecutors would re-try him. A spokesperson for Cook County State's Attorney Kim Foxx said the office was reviewing the matter.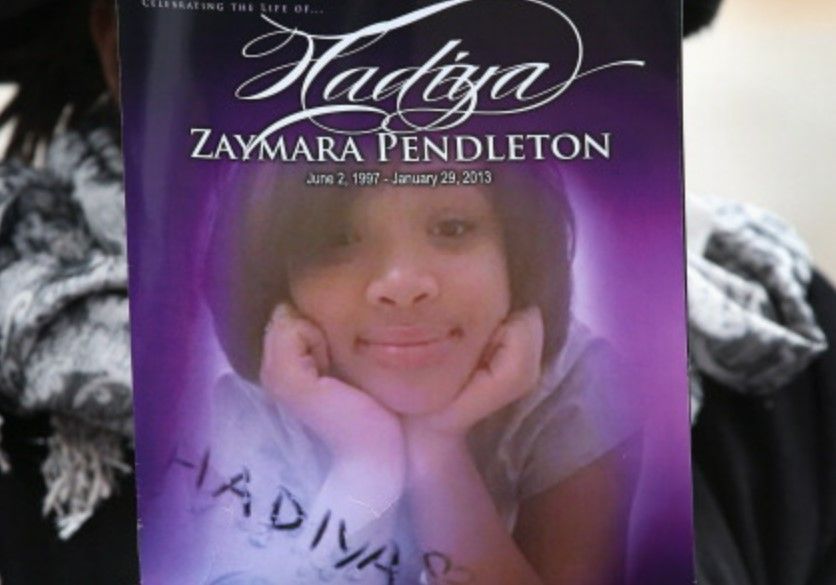 CHICAGO (AP) — A state appeals court has ordered a new trial for the man accused of gunning down a Chicago honor student days after she had performed at Barack Obama's 2013 presidential inauguration.[1]
Micheail Ward was found guilty in connection with the death of 15-year-old Hadiya Pendleton and sentenced to 84 years in prison in 2019.[2] The Chicago Sun-Times reported Friday that the 1st District Appellate Court ruled that detectives improperly extracted a confession from Ward after he invoked his right to remain silent at least three times during a 12-hour interrogation.[3] Ward was 18 years old at the time of the shooting.
One of the detectives who questioned him, John Halloran, has secured confessions from suspects in at least six cases who were later cleared by DNA or other evidence, the Sun-Times reported.
The three-judge appellate court said that Ward's statements were inadmissible and the trial judge should have suppressed them.
It was unclear whether prosecutors would re-try him. A spokesperson for Cook County State's Attorney Kim Foxx said the office was reviewing the matter.
No weapon or other physical evidence connects Ward to the shooting, the appeals court noted. Without Ward's confession, prosecutors' case relies on witness identification and testimony from two of Ward's friends. They told police that Ward and his friend, Kenneth Williams, picked them up in the getaway car soon after the shooting and made incriminating statements. The lead prosecutor on the case, Brian Holmes, has retired.
Pendleton's mother, Cleo Cowley-Pendleton, said in a text to the Sun-Times that the appellate ruling granting Ward a new trial has left her "disappointed and devastated."
After leaving the campus of King College Prep on an unseasonably warm January afternoon, Pendleton and a group of her classmates had gathered in a park in North Kenwood, a Chicago neighborhood, when someone opened fire on them. Pendleton was struck in the back as she ran away and died in the arms of her friend, Klyn Jones.[4]
Prosecutors said the teens were innocent victims in a gang war that had been going on for years. Pendleton's death triggered a national outcry against Chicago gun violence.
Pendleton died just days after she performed as a majorette with her high school band at Obama's inauguration festivities. The park where she was shot lies less than a mile from Obama's Chicago home.
Michelle Obama attended Pendleton's funeral and the girl's parents sat next to her at the State of the Union address several weeks later.
Williams, the alleged getaway driver, was convicted of first-degree murder in connection with Pendleton's death. He was sentenced to 42 years in prison in 2021. His appeal is pending.
---
The Chicago Journal needs your support.
At just $20/year, your subscription not only helps us grow, it helps maintain our commitment to independent publishing.
If you're already a subscriber and you'd like to send a tip to continue to support the Chicago Journal, which we would greatly appreciate, you can do so at the following link:
Send a tip to the Chicago Journal
---
Notes & References
---
Chicago Journal Newsletter
Join the newsletter to receive the latest updates in your inbox.