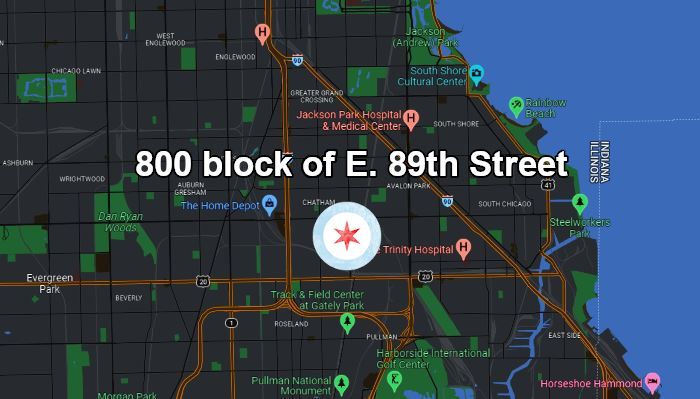 ---
CHICAGO - Another 11-year-old boy was shot this afternoon, authorities said. He is the second 11-year-old boy shot in the city within the last 5 days.[1]
A 1-year-old infant girl was also grazed by gunfire 4 days ago.[2]
---
---
Today's incident reportedly occurred around 2:54 p.m. in the 800 block of E. 89th Street in the Burnside neighborhood, which is part of the Chatham community area on the city's south side.
Police said an 11-year-old male victim was on the street when he was shot in the right leg. The boy was transported to the University of Chicago Hospital in good condition.
Area Two Detectives are questioning one person of interest. A weapon was recovered on the scene.
You may recall this is the second 11-year-old boy shot within the last 5 days. The previous victim was shot as part of a group of 4 people shot in one incident on the city's west side.[1:1] That group was also on/near the street when they were struck by gunfire and that 11-year-old victim was listed in serious condition when he was tranpsorted to the hospital.
Also, a 13-month-old girl suffered a graze wound to her head 4 days ago when she was riding in a vehicle in the Belmont Cragin neighborhood on the city's northwest side.[2:1]
---
The Chicago Journal needs your support.
At just $20/year, your subscription not only helps us grow, it helps maintain our commitment to independent publishing.
---
---
Notes & References
---