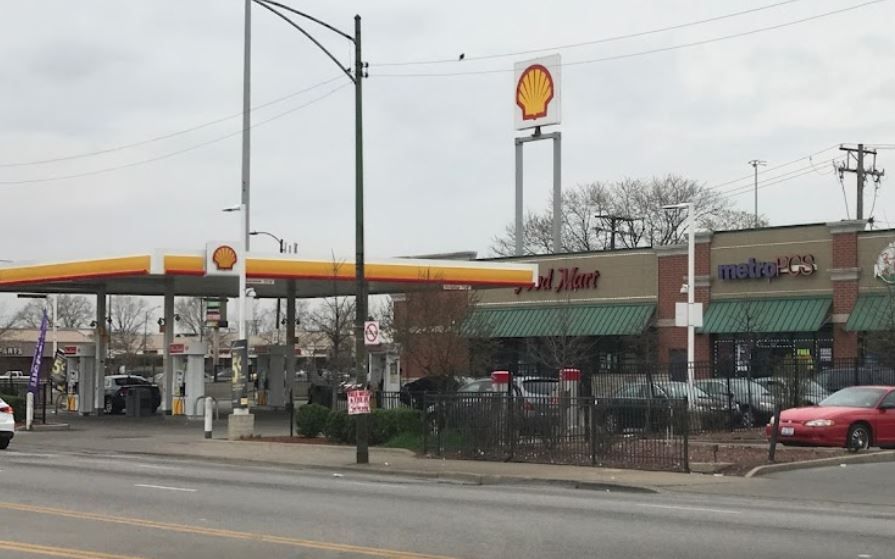 Update: The Cook County Medical Examiner has confirmed that the third victim, 15-year-old Kamrion Mills, has died from his injuries.
---
CHICAGO - Authorities are investigating tonight after three people were shot inside a South State Street gas station in the Chatham neighborhood this afternoon.
---
---
Authorities were called to the Shell gas station located at 8659 S. State Street, on the border of the Chatham and West Chesterfield neighborhoods, around 4:45 p.m. Saturday afternoon after initial reports of the incident heard 8 shots fired.
Authorities said 3 people were hit after an unknown offender on foot fired shots targeting two individuals inside the gas station.
Police originally believed it was two people shot until they received a call of a third victim self-transporting to the hospital.
The first victim, who police indicated was not an intended target, is a 20-year-old male who sustained a gunshot wound to the thigh. That person was transported to the University of Chicago hospital in good condition.
The second victim is a 26-year-old male who sustained a gunshot wound to the left thigh and buttocks. That victim was also listed in good condition at the University of Chicago hospital.
The third victim is a male of unknown age who was driven to the University of Chicago hospital with an unknown gunshot wound and unknown condition.
No offenders are in custody and Area Two detectives are investigating.
---
---
While we have no affiliation, all crime stats used by the Chicago Journal can be found at HeyJackass.com.
---