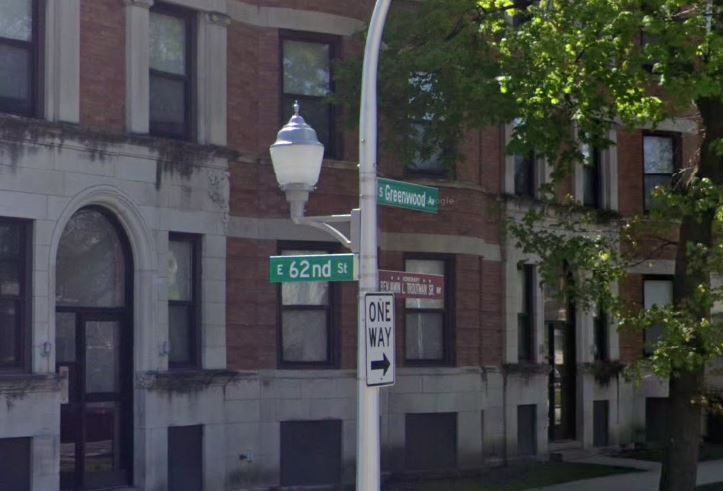 CHICAGO - The 13-year-old boy that was shot by a woman who caught him and a group of males breaking into her car, during which someone in the group allegedly threatened her with a firearm, died from his injury yesterday afternoon.
The Cook County Medical Examiner's Office identified the boy today.
As we originally reported on Saturday, the incident happened around 8:00 p.m on Friday, July 29th. Police originally reported the incident occurring in the 1100 block of E. 52nd Street in the Hyde Park neighborhood on the city's south side and that is how we reported the incident. Police now say it actually happened in the 1100 block of E. 62nd Street, which would place the incident just south of the border of the Hyde Park neighborhood and into the Woodlawn neighborhood.[1]
According to a police spokesperson, the rest of the story remains the same.
Police said a 34-year-old woman caught four to five males attempting to break into her car, which was parked on the above block, and she confronted the group of offenders. One of the offenders in the group allegedly pointed a gun at the woman and she discharged her own handgun, striking one of the offenders in the group. The offender she struck was a 13-year-old male.
The Chicago Fire Department took the 13-year-old to Comer Children's Hospital, where he was initialy listed in fair condition with a gunshot wound to the neck area. The others fled the scene.
Today, the Cook County Medical Examiner's Office identifed the boy as 13-year-old Dion Young. He was reportedly pronounced dead after succumbing to his injury yesterday afternoon at Comer Children's Hospital.
The 34-year-old female victim did reportedly have a valid CCL (Concealed Carry License) at the time of the incident. It is still unclear if the 13-year-old was the individual who threatened the woman with the gun or if he was one of the others in the group. There was no weapon recovered at the scene.
We reached out to Chicago Police again to inquire if there were any changes during the investigation including if there would be any charges brought against any individuals involved, but they were once again unable to clarify as the investigation remains ongoing.
---
The Chicago Journal needs your support.
At just $12/year, your subscription not only helps us grow, it helps maintain our commitment to independent publishing.
---
Notes & References
---