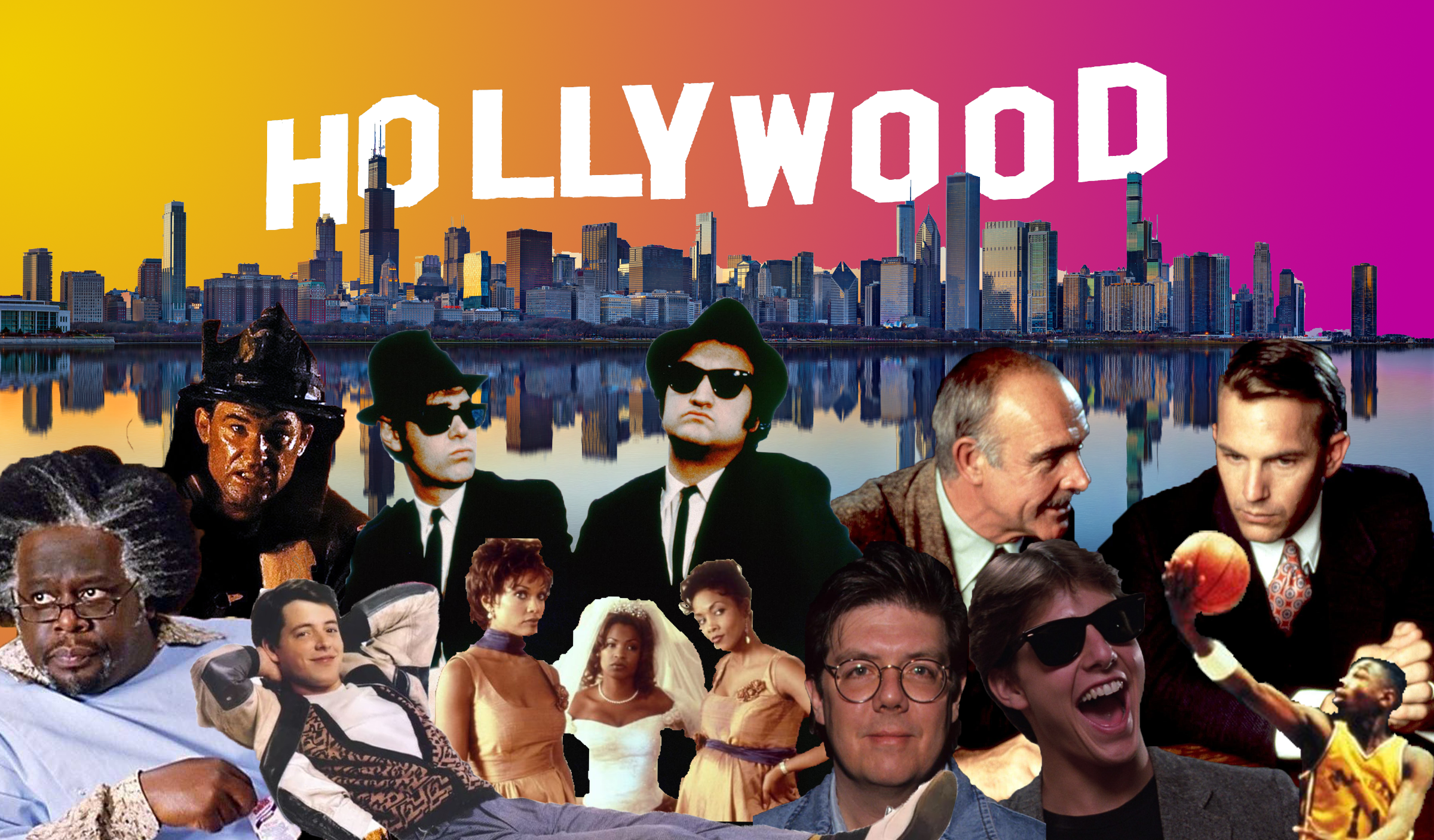 You can help the Chicago Journal expand our Guide to Chicago Movies by emailing the editor at submissions@chicagojournal.com. Please include "MOVIE SUBMISSION" in the subject line. We can't promise we'll add your submissions, but we promise we'll do our research and consider your submission.
The Chicago Journal's Guide to Chicago Movies should be considered a "living" document that is continually being added to, edited, amended, and reworked.
---
---
Chicago was the original birthplace of the American movie industry. It's where it all began before migrating to the southern California climate.
We're not bitter about being dumped, we swear (don't ask us after a few drinks). Still, despite its size and the amount of people working in the industry who hail from the city, Chicago does not get featured in film nearly as much as it deserves.
What makes a "Chicago" movie? It's a good question that, we admit, in some cases requires a bit of je ne sais quoi.
To us, the best "Chicago" movies are those where the city becomes almost a character in itself. It's a movie that, once seen, you can't picture set anywhere else. A movie that lifelong Chicagoans can see themselves and their friends and family in the characters and a movie that makes us instantly recall long forgotten memories.
Not all movies on this list capture that magic, of course. Some are included simply because we like to see "home" on the silver screen as much as anyone. Scenes that make us say:
---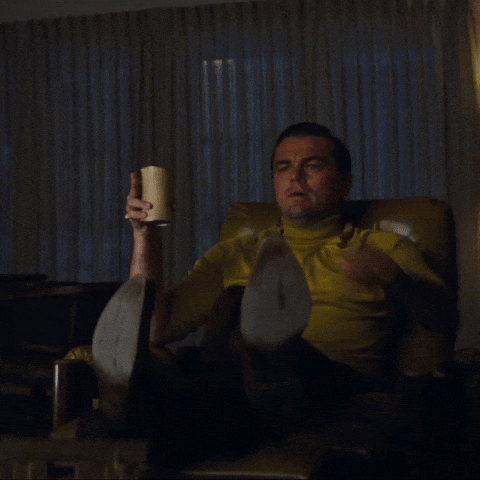 ---
We don't like rankings here (unless they involve ridiculous opinions like any answer other than Michael Jordan as to who the greatest basketball player of all time is) so we're not going to "rank" them in anything other than alphabetical order. And we'll continue to add "Chicago" movies to the list as we go.
We should also note that we did not include documentaries on this list. While we love documentaries as much as the next, there can be too many to mention.
Without further ado, here is the Chicago Journal's master list of Chicago movies:
---
---
A League of Their Own - (1992)
While the men went off to fight World War II, someone needed to pick up the slack and keep things running at home. Baseball was no different and it was time to get dirt in the skirt...
Fictional Cubs owner, William Harvey, and the others agree to let women play and scouts are sent around the country to compile the all-star cast of the first-ever professional all-female baseball league. The film was shot all over Chicagoland and the upper midwest with the production even making their way to places like Fitzgerald's in Berwyn.
We don't know if there's a more comfy movie than the first on our list and, quite frankly, we don't care. Anytime we see it, no matter how far it is into its run length, we can turn on A League of Their Own to any scene with friends or family and watch it until the end, which is the one true sign of a classic.
In 2012, A League of Their Own was selected for preservation in the United States National Film Registry by the Library of Congress as being "culturally, historically, or aesthetically significant".
About Last Night - (1986)
It seems fitting that we go right from 1992 straight into in the '80s. For some reason we'll have to research more and get back to you, that decade saw a large number of movies appear on our master list. We suspect it has something to do with the large amount of comedy stars that decade that were either originally from or came through the city in the course of their careers.
Directed by Edward Zwick and featuring a cast that includes, Rob Lowe, Jim Belushi, Demi Moore, and Elizabeth Perkins, this comedy is based on David Mamet's play, Sexual Perversity in Chicago. The film covers softball in Grant Park and scenes at Wrigley Field, Kelly's Pub in Lincoln Park, and the Original Mother's Night Club on Division Street.
Adventures in Babysitting - (1987)
Not a lot of people know that most of the movie was shot in Toronto, one of Chicago's sister cities. That's because the most iconic scenes of Elisabeth Shue's babysitting night from hell, particularly the finale that everyone remembers, is all local.
Baby's Day Out - (1994)
The most miraculous thing about this John Hughes written movie should have been that it was given a $48 million budget (um...wut?). It only brought in $16 million at the domestic box office but, apparently, to everyone's greater shock, it was a massive, enormous hit in India. According to Roger Ebert, it played at the largest theater in Calcutta for over a year and outgrossed Star Wars.
Backdraft - (1991)
Starring Kurt Russell, William Baldwin, and Robert De Niro, Ron Howard's firefighter thriller has become one of if not the most well-known firefighter movie ever made. In fact, it's the highest grossing movie about firefighters ever made.
They shot the film...pretty much everywhere. The official listing includes 27 Chicagoland scene locations. From Chinatown to downtown to the Uptown Theatre, from the suburbs to the cemeteries to the firestations, this movie has Chicago covered.
Backdraft is a proud Chicago popcorn movie favorite and the Brighton Park firehouse seen in the film became an iconic restaurant called Chicago Firehouse. As noted elsewhere, it was a mayoral favorite and hosted a President.
Bad Boys (1983)
No doubt, there's a lot of Chicago in this film, especially for a coming-of-age youth crime-drama. There's also a lot of dark material in the script. Although it's about teenagers, we'd caution against confusing it for family movie night.
Barbershop - (2002)
"A day in the life of a South Side Chicago barbershop..." It features an ensemble cast that includes Ice Cube, Anthony Anderson, Cedric the Entertainer, Eve, and more.
While centered around a bit of a formulaic comedy plot, Barbershop actually has a lot more to say. It has some interesting moments and takes chances where others may not, while still having a familiar feel for those who grew up with all the cast of characters found in a classic Chicago barbershop.
Blues Brothers, The - (1980)
Again, we don't like rankings but, if we were forced to name at least one film to the metaphorical Mount Rushmore of Chicago movies, there's no question that The Blues Brothers would be up there. If it weren't such a noteworthy love letter to music, it'd be understandable for a viewer to think it were filmed as a love letter specifically to the city of Chicago.
Dan Aykroyd has said as much, saying to the Chicago Sun-Times marking the 25th anniversary, "Chicago is one of the stars of the movie. We wrote it as a tribute." Aside from the interior of the climactic concert, almost every scene is filmed in and around Chicago and the surrounding area.
Released in 1980 and directed by John Landis, it remains the most star-studded Chicago movie ever made. Headlined by former Saturday Night Live and Second City alums, John Belushi and Dan Aykroyd, the cast featured:
John Candy
James Brown
Carrie Fisher
Aretha Franklin
John Lee Hooker
Ray Charles
Cab Calloway
And included cameo scenes with:
Steven Spielberg
Chaka Khan
Steve Lawrence
Paul Reubens
Twiggy
Joe Walsh
Frank Oz
If you include uncredited people who would go on to have iconic roles, people like James Avery (who would go on to play Uncle Phil in Fresh Prince of Bel Air) and Mr. T were working extras on the film. Famous character actors like Henry Gibson and Kathleen Freeman also have iconic roles.
Though not as well known to those outside the music industry, The Blues Brothers Band included many famous working musicians and well known session players. The Band included Steve "the Colonel" Cropper, Donald "Duck Dunn, Murphy Dunne, Willie "Too Big" Hall, Tom "Bones" Malone, "Blue" Lou Marini, Matt "Guitar" Murphy, and "Mr. Fabulous" Alan Rubin.
It is a must watch for any Chicagoan.
Boss, The - (2016)
Most of this movie is filmed in Atlanta but it's set in Chicago, has many exterior establishing shots of Chicago, and stars Chicagoland native, Melissa McCarthy.
Break Up, The - (2006)
We're not sure what happened to us in this movie. We went into it expecting a traditional rom-com to waste a couple hours and walked away misty-eyed and feeling as if we'd just watched a poignant commentary on many of our and our friend's past relationships.
It's subtle and clever in that we all have a friend like Johnny O. or Addie. And we've all been more stubborn over the little things when we really didn't mean to be...than we care to admit.
Brother 2 - (2000)
An underrated and misunderstood foreign film, a man discovers his friend dead in Moscow and he seeks out his friend's twin brother, a professional hockey player, to avenge his death. His journey leads him to Chicago to take on the Ukrainian mafia.
---
---
Call Northside 777 - (1948)
Our older readers will recognize this famous Chicago movie that includes a lot of Chicago locations from a bygone era.
A convicted cop-killer's mother offers $5,000 to anyone who can prove her son's innocence. Jimmy Stewart plays newspaper reporter "P.J. McNeal" who re-opens the decade old case. Initially, he believes the son to be guilty but, as McNeal starts to change his mind, he meets increased resistance from authorities unwilling to be proved wrong.
Candyman - (1992)
At a glance, Candyman might seem like a campy teen horror film based on an classic urban legend. Not so. Candyman is a dark adult selection from the horror genre and there's not a scantily clad screaming teen in sight. It may even be one of the best horror movies from the early 90s decade.
As it features the notorious project known as Cabrini-Green, many viewers have commented on how it outlines modern racial tensions and how it has retained an almost time-capsule like quality offering a peak into an early 90s Chicago that not many want to remember.
Chicago - (2002)
We almost left this one off this list based on principle. Listen, the fact that they shot the movie named Chicago in Toronto is as utterly criminal as Roxie and Velma.
We didn't leave it off the list because it was a great success, won many awards including Best Picture, and has the frickin' name of the city in the title...and, what can we say? They had a good lawyer...
Chicago Cab - (1997)
Another outlet said it best when they described Chicago Cab like a Chicago version of Jim Jarmusch's cabbie film, Night on Earth.
Paul Dillon plays a cold cab driver who spends 14 hours driving around Chicago visiting actual street addresses, and his fares eventually cause him to warm.
Chicagoans will recognize theater luminaries like Laurie Metcalf, Tracy Letts, and Michael Shannon playing a crack addict. Others like Julianne Moore, John Cusack, John C. Reilly, and Gillian Anderson make cameos.
Chi-Raq - (2015)
A modern day adaptation of the ancient Greek play Lysistrata by Aristophanes, we're including Chi-Raq on this list for the obvious reasons as it's set against the backdrop of gang violence in the city. That being said, while we like much of Spike Lee's work, as a "Chicago" movie we can't help but feel Spike missed the mark on this one.
It's somewhat to be expected considering he's such a famous "New Yorker," Spike Lee's Chi-Raq just doesn't exactly try to capture "Chicago" so much as it tries to capture its political subject matter.
Company, The - (2003)
With the complete cooperation of the Joffrey Ballet of Chicago, director Robert Altman follows the stories of the dancers, whose professional and personal lives grow impossibly close, as they cope with the demands of a life in the ballet.
---
---
Color of Money, The - (1986)
Though he didn't make any commission, as 'Fast Eddie Felson" in 1961's The Hustler and 1986's The Color of Money, Paul Newman probably sold almost as many pool cues to wannabe pool hall junkies as he did salad dressing to housewives.
In Martin Scorsese's sequel, everyone uses everyone and Scorsese uses Chicago to tell the tale of an aging hustler who sees his younger self in a brash new protege played by Tom Cruise.
Continental Divide - (1981)
John Belushi plays reporter, Ernie Souchak, with a must-have-been deliberate resemblance to famous Chicago Sun-Times writer, Mike Royko. As Belushi's character gets a little too close to the Mob and corruption while investigating an alderman, his editor sends him to Colorado to research the woman with whom he eventually falls in love.
The film includes great shots of the since-demolished Sun-Times newsroom, the Field Museum, and the old Chicago & Northwestern Terminal.
Cooley High - (1975)
What was it was like to be a Chicago teenager in the mid-'60s? Cooley High does about a good a job as any in this 1975 movie shot entirely in the city.
The film primarily follows the characters Cochise and Preach as they try to enjoy their last days of high school and everything that comes with it. Often described as the black American Graffiti, Cooley High stands on its own for it's excellent blend of "day in the life" comedy and drama. It's based on writer Eric Monte's time at Cooley Vocational High School, formerly located in the Old Town neighborhood.
Shot mostly in a project that stands in for Cabrini-Green, it includes shots of Navy Pier and Lincoln Park Zoo at the time.
Dark Knight, The - (2008)
Batman is one of the most famous comic book characters ever and this was the movie that, arguably, took the comic book movie genre to the next level. Ignoring the true showpiece scenes, as many as 34 city locations appear as Gotham City for The Dark Knight, including the legendary bar and Frank Sinatra favorite, Twin Anchors.
Drinking Buddies - (2013)
This is one of the movies on this list that some argued shouldn't be included on this list of "Chicago" movies, as the only specific reason you'd know the film's set in Chicago is that the characters work at Revolution Brewing, an actual brewery located in Logan Square neighborhood where scenes were filmed. However, Kate (Olivia Wilde) does shots of Malört, she and her friends shoot pool at The Empty Bottle, and the couples vacation in Michigan for the weekend.
Also, Chicago-based director/writer/editor Joe Swanberg, used his own city as the story's backdrop and it's an accurate portrayal of young Chicago relationship life in the early '10s.
Other than Olivia Wilde, the cast includes Evanston native Jake Johnson, Anna Kendrick, Ron Livingston, and Jason Sudeikis.
---
---
Eight Men Out - (1988)
This movie doesn't really appear here for its visuals, as most of Eight Men Out was shot in Indianapolis, Indiana (at Bush Stadium). It's included here because it's about one of the most famous sports scandals in history involving one of the city's teams. John Sayles tells the story of the 1919 Chicago White Sox, in which eight underpaid players allegedly accepted bribes from gangsters to throw the World Series.
Ferris Beuller's Day Off - (1986)
Though John Hughes is well known for setting his work in the Chicago metro area, Ferris Beuller is his most notable Chicago based movie and could also be confused as a veritable love letter to the city of Chicago. Like The Blues Brothers listed above, Ferris Beuller's Day Off probably deserves Mount Rushmore status for Chicago movies.
With the exception of Ferris' house and the interior of the "Chez Quis" restaurant, almost the entire movie is filmed in and around the surrounding metro area.
We don't actually know any lifelong Chicagoans who've never seen it so, if you're not from Chicago, we encourage you to check it out.
Fugitive, The - (1993)
There's probably no better movie to see Chicago's annual St. Patrick's Day parade and the dyeing of the Chicago River green than Andrew Davis' The Fugitive.
Starring Harrison Ford and Tommy Lee Jones, much of the film was shot in North Carolina, but when it gets to Chicago it covers a lot of city ground. Even Mayor Richie Daley and Illinois attorney general Roland Burris make appearances.
Fury, The - (1978)
Brian De Palma directs this movie about kids with occult powers who go to a special Lincoln Park school and fight a government plot.
Hardball - (2001)
We're pretty sure someone saw the success of The Mighty Ducks franchise and figured that, if they just switched the sport, enough time had gone by to where no one would notice. But then they went out and got a solid cast and made a charming movie about an aimless young man who is scalping tickets, gambling, and drinking, agrees to coach a Little League team from the Cabrini Green housing project as a condition of getting a loan from a friend.
Henry: Portrait of a Serial Killer - (1986)
Chicago is a beautiful city but, like all large cities, there are some less glamorous sides. In John McNaughton's Henry: Portrait of a Serial Killer, Michael Rooker explores the darker side, notably Lower Wacker Drive.
High Fidelity - (2000)
High Fidelity brings Nick Hornby's book across the pond from London to Chicago.
John Cusack is filmed all over Wicker Park and captures the artistic community in the neighborhood at the time. Another outlet said it best that this film now serves almost as a eulogy to an end of an era (DAE remember record stores?!).
It also stars Jack Black, Iben Hjelje, Catherine Zeta-Jones, Joan Cusack, Tim Robbins, and Lisa Bonet. Lisa Bonet's daughter, Zoe Kravitz, would go on to play the lead in the television update, two decades later.
---
---
Home Alone - (1990)
If there's one movie that could dethrone a John Hughes movie as THE Chicago suburbs movie of all Chicago suburbs movies, it might be 1990's childhood epic, Home Alone. It's the holiday movie classic that not only turned Macaulay Culkin (KEVIN!) into a household name but is also still probably paying his mortgage.
Shot mostly in Winnetka, Home Alone captures the suburbs and the dream/nightmare scenario of all kids who grew up there.
Hoop Dreams - (1994)
Okay, we lied when we said we're not going to include any documentaries. Scratch that, we didn't lie, we just forgot how good Hoop Dreams is and we can't leave it off this list.
Hoop Dreams is a masterpiece. Shot over five years and over 250 hours of footage, Hoop Dreams is more than a film and should be considered as such. Thousands of kids we still talk to today see themselves in the young athletes just trying to make it on the South Side of Chicago. Two decades later, it's just as good as it was then in the mid-90s and is without question one of the most essential Chicago films.
Hughes, John
Outside of Ferris Beuller's Day Off (John Hughes' most Chicago "Chicago" movie he ever made), Home Alone, and the National Lampoon Vacation Movies (yeah, we're claiming those as Chicago movies), we have to combine all of John Hughes' movies into one listing.
John Hughes is to suburban Chicago as apple pie is to America. All his high schools modeled after suburban Chicago schools. All his leading actors modeled after suburban Chicago kids. Here's a quick list that all have "Chicago" elements and connections, and we encourage you to check them all out because John Hughes is a Chicago treasure:
Sixteen Candles - (1984)
The Breakfast Club - (1985)
Weird Science - (1985)
Pretty in Pink - (1986)
Planes, Trains, and Automobiles - (1987)
She's Having a Baby - (1988)
The Great Outdoors - (1988)
Uncle Buck - (1989)
Dutch - (1991)
Curly Sue - (1991)
Dennis the Menace - (1993)
Reach the Rock - (1998)
Just Visiting - (2001)
There are probably more we're missing.
Hunter, The - (1980)
Steve McQueen's last film could have been incredible spectacle but likely suffered as he was ill for much of the filming. Regardless, the spectacle delivered in the final chase scene where they drive a car off Marina Towers, one of this city's most iconic architectural sights.
I Am Trying to Break Your Heart - (2002)
Aw shucks, we lied again. We can't help it. We're suckers for local bands and this documentary captures one of Chicago's most famous local bands, Wilco, as they struggle through recording their pivotal album, Yankee Hotel Foxtrot.
Man of Steel - (2013)
Since we claimed The Dark Knight we're also going to claim 2013's Man of Steel. While not every scene in Metropolis was filmed in Chicago, Superman was all over the nearby farm country.
Outside of Chicago, film locations included the Illinois towns of Oswego, Aurora, Sandwich, Yorkville, Millington, Plano, Serena, Na-Au-Say, Sugar Grove, and unincorporated Kendall County.
Medium Cool - (1969)
In the directorial debut of the legendary cinematographer, Haskell Wexler's groundbreaking drama blending fact and fiction is a time-capsule of life in Chicago during one of the more tumultuous times in modern history. The film follows John Cassellis (Robert Forster) as a TV News cameraman more concerned with his personal life and pursuing audience-grabbing stories than he is with Ethics.
It climaxes with footage that Wexler shot at the Democratic National Convention held in Chicago in 1968 and is a must-watch for any Chicagoan interested in film or politics.
In 2003, Medium Cool was selected for preservation in the United States National Film Registry by the Library of Congress as being "culturally, historically, or aesthetically significant".
Mickey One - (1965)
After the mob tries to kill him for an unknown reason, a comedian steals the identity of a homeless man and goes on the run...to Chicago.
My Best Friend's Wedding - (1997)
Julia Roberts is at the height of her late '90s romantic comedy powers and even she struggles to steal the scenes away from the city setting as its backdrop. In My Best Friend's Wedding, director P.J. Hogan films the city as vibrant as the famous Roberts' smile itself.
My Big Fat Greek Wedding - (2002)
Charming and relatable to any immigrant family, Nia Vardalos plays Toula Portokalos who works in her family's restaurant, Dancing Zorba's, presumably in Greektown on the near west side. All her father Gus wants is for her to get married to a nice Greek boy...
A surprise success of 2002, it made nearly $375 million on a $5 million budget.
---
---
My Bodyguard - (1980)
A teenaged Matt Dillon is out to bully Cliff, the new kid at Lake View High School...but Cliff has a trick up his sleeve...he hires the meanest, most feared kid in school to be his bodyguard.
Cliff lives in the Ambassador East Hotel (now Public Chicago Hotel), juxtaposing his bodyguard's (Adam Baldwin) low-class living in pre-gentrified Bucktown.
The movie was filmed at real high school, Lake View High, and has young Chicagoans hanging out at Lincoln Park's lagoon and pond.
National Lampoon's Vacation - (1983)
National Lampoon's European Vacation - (1985)
National Lampoon's Christmas Vacation - (1989)
Vegas Vacation - (1997)
The Griswold family is a Chicago family which makes the Vacation movies to be Chicago movies. End of story.
They're beauts, Clark...
Negotiator, The (1998)
Chicago's two top negotiators must face each other. Framed for the murder of his partner and embezzling money from his department's pension fund, expert negotiator Samuel L. Jackson's only chance to prove his innocence is to take hostages himself and enlist the services of another expert negotiator, Kevin Spacey, and find out who's running the conspiracy before it's too late.
Never Been Kissed - (1999)
Drew Barrymore plays a 25-year-old insecure copyeditor for the Chicago Sun-Times when she's ordered to go undercover at a local high school.
Only the Lonely - (1991)
This John Candy lead role covers most of Wrigleyville as Candy plays a Chicago Cop forced to choose between his mother and his girlfriend. Yet the most memorable scene to lifelong Chicagoans would probably be the couple's first date, an evening picnic on field at the old Comiskey Park, complete with fireworks lit up by the old scoreboard. It was one of the last things filmed at the location before the iconic 80-year-old stadium was torn down.
Ordinary People - (1980)
Robert Redford's directorial debut filmed largely on the North Shore and follows a family reeling from the accidental death of their son. It would go on to win the Academy Award for Best Picture.
Timothy Hutton won an Oscar as Conrad, blaming himself for his brother's death. Mary Tyler Moore received a nomination as his mother, who blames him too.
The subject material is difficult, but it's filled with scenery of suburban Lake Forest.
Primal Fear - (1996)
An altar boy is accused of murdering a priest, and hot-shot Chicago lawyer Richard Gere has to defend Edward Norton, who received an Academy Award nomination for this, his first major movie role.
Public Enemies - (2009)
Michael Mann's biopic of John Dillinger shot all over the Midwest, including period dressed locations in nearby Wisconsin and Indiana.
Dillinger's life was on a collision course with Chicago, and the Biograph Theater (still standing) on Chicago's Lincoln Avenue takes center stage.
Viewers may also recognize nearby Aurora, Joliet, and Lockport.
Relic, The - (1997)
A B-Movie guilty pleasure from the late '90s. The Relic is about a homicide detective and an anthropologist trying to destroy a South American lizard-like god, who's on a people eating rampage in Chicago's Field Museum.
Return to Me - (2000)
America has its "sweetheart" actresses and, if we were forced to choose Chicago's "sweetheart," we would probably nominate Bonnie Hunt. With Return to Me, the Chicago born actress/writer/director/producer made her directorial debut.
It features A LOT of Chicago. Buckingham Fountain, the Lincoln Park Zoo, and Twin Anchors (it's O'Reilly's in the movie) play their parts. Even Chicken Vesuvio, a popular Chicago recipe made famous by the Vesuvio Restaurant formerly located at 15 E. Wacker Drive in the 1930s, makes an appearance.
Risky Business - (1983)
"A Chicago teenager is looking for fun at home while his parents are away, but the situation quickly gets out of hand..."
We challenge any young male growing up in Chicago's suburbs to say they didn't have a similar fantasy about this movie. Go ahead and try it, we won't believe you. Belmont Harbor, The Drake Hotel, O'Hare Airport, Lake Michigan, and many locations in the northern suburbs are featured prominently in the movie.
Writer-Director Paul Brickman grew up on Chicago's North Shore and, ignoring some of the infamous scenes of Risky Business, made a solid movie exposing how 1980s American wealth could camouflage and shelter young people and the resulting loss of innocence. That said, some of those scenes are the most famous and fun scenes in movie history.
While Paul Brickman did not have many credits in his career, he's quite possibly the person to catapult Tom Cruise into superfame.
---
---
Road to Perdition - (2002)
In our opinion this is one of the more underrated dramas of its decade. The fantastic performances from the likes Paul Newman, Tom Hanks, Jude Law, and Daniel Craig, are only overshadowed by the incredible cinematography by Conrad L. Hall. Hall would go on to win a posthumous Academy Award for his work.
Road to Perdition was Sam Mendes's follow-up to his Best Picture-winning American Beauty and, we remember, it was the talk of the town. Mendes delivered a truly Midwestern/Chicago epic about a 1930s Irish-American mob enforcer from the Quad-Cities on the run with his son, forced to make his way to Chicago to deal with Frank Nitti and the Outfit.
He transformed locations all over the city into the Great Depression-era and even the interior sets were all built and filmed in Chicago and Aurora. Other shooting locations include the University Club of Chicago and Northwestern, in the Pullman neighborhood, the suburbs of Geneva, Evanston, Barrington Hills, Dundee, Glenwood, East Chicago, Peotone, and more. The final act finds Hanks on the beautiful eastern shore of Lake Michigan (where many vacation) of Grand Rapids and Saugatuck.
A must-watch for any Chicagoan and Midwesterner.
Roll Bounce - (2005)
Rollin' it back to the summer of 1978 where a south side teenager and his friends are forced to visit a new skating rink during the roller-rink craze of the late '70s. There aren't many movies about this type of subject but the nostalgia is thick and we had a lot of fun heading back to the music and the moves found at Sweetwater Roller Rink.
Rookie of the Year - (1993)
After breaking his arm, the 12-year-old Henry Runamucker...wait...Henry Rulenfurter...nope...Henry Rosinbagger...whatever...becomes a pitcher for the lovable loser Chicago Cubs.
In addition to all the footage filmed at Wrigley, all the road games were filmed at Comiskey.
Running Scared - (1986)
When you think of Chicago Cops, most don't immediately imagine Billy Crystal and Gregory Hines. We guess that's why the Running Scared tagline "Two of Chicago's finest?" is so fitting.
The plot is a classic movie trope, in which Crystal and Hines play a couple of cops set to retire to Key West when they get pulled in to one last case.
Save the Last Dance - (2001)
Strictly filmed in Chicago, the MTV Films Production of Save the Last Dance was a surprising success of 2001.
Soul Food - (1997)
A simple premise about what brings family together, Mama Joe and her middle-class black family on the South Side show us, sometimes, it's the little things that matter most.
Southside With You - (2016)
There's not much to this plot. It's merely the simple story of the first date between Harvard Law School student Barack Obama and young lawyer, Michelle Robinson, on a summer afternoon in 1989.
Space Jam - (1996)
We didn't see anyone from any other city defeating the MonStars, did you?
Sting, The - (1973)
Not long after their massive hit, Butch Cassidy & the Sundance Kid, Paul Newman and Robert Redford teamed back up for an even bigger hit and made 1973's, The Sting.
Set in 1936, the film follows a complicated plot by two professional grifters to con a mob boss.
Thief - (1981)
Michael Mann seems to have a knack for Chicago movies. It's probably because he was born here. Yes, this movie also utilizes a classic movie trope but Mann turns in one of the best of his career. We admit to a small amount of bias...
After a long stint in the slammer, professional safe-cracker (James Caan) wants to retire to a quiet life and the American Dream of wife, kids, and picket fences. What would allow him to do so? One last score...
The story goes that Dennis Farina was a Chicago cop and a police consultant for Thief and Mann just decided to cast him.
Untouchables, The - (1987)
This David Mamet written and Brian De Palma directed 1987 picture probably also deserves Mt. Rushmore Chicago movie status. There are not many that can check all the boxes it hits.
It was almost entirely filmed here and has pivotal/famous scenes in some of the city's most iconic locations, it was a critical/commercial success, and it piles on the je ne sais quoi of Chicago attitude with the quotes to match.
In fact, The Untouchables gave us maybe the most-used/well-known movie quote in the history of Chicago. When Sean Connery, who won an Oscar for his role, is talking to Kevin Costner playing infamous lawman, Eliot Ness, famously describes increasing violence in order to bring down Al Capone's empire:
"They pull a knife, you pull a gun. He sends one of yours to the hospital, you send one of his to the morgue. That's the Chicago way!"
---
---
Vow, The - (2012)
While this one might be a stretch to call a "Chicago" movie, there's no real particular setting involved and the lead couple, played by Rachel McAdams and Channing Tatum, get married at the Art Institute of Chicago and canoodle around the Bean in Millenium Park.
Weather Man, The - (2005)
If it weren't for the lobbying efforts of the lead actor Nicolas Cage and Northwestern grad and screenwriter Steve Conrad, the studio would have filmed this in Canada. That's ridiculous for a movie about a Chicago weatherman going through a midlife crisis during a brutal winter, of course, but we don't run movie studios.
Tom Skilling was a consultant on the film.
While You Were Sleeping - (1995)
Most of the "Chicago" movies on this list have a few establishings shots of our famous "L" trains. It's relatively unique and easy to film, which has made it almost required. While You Were Sleeping takes it to the next level as Sandra Bullock's character rescues Peter Gallagher after he's almost killed on the tracks at the Randolph/Wabash station.
Widows - (2018)
Four women with nothing in common except their dead husbands take the lead in this crime thriller with an ensemble cast. Steve McQueen directs and makes the city look great while Gillian Flynn's script does a good job of adding some late '10s Chicago politics into the film's undertone.