Richton Park settles lawsuit over boy's shooting for $12M
Amir was shot early on May 26, 2019, as members of the South Suburban Emergency Response Team were raiding his family's Markham home, searching for his mother's boyfriend on drug possession charges.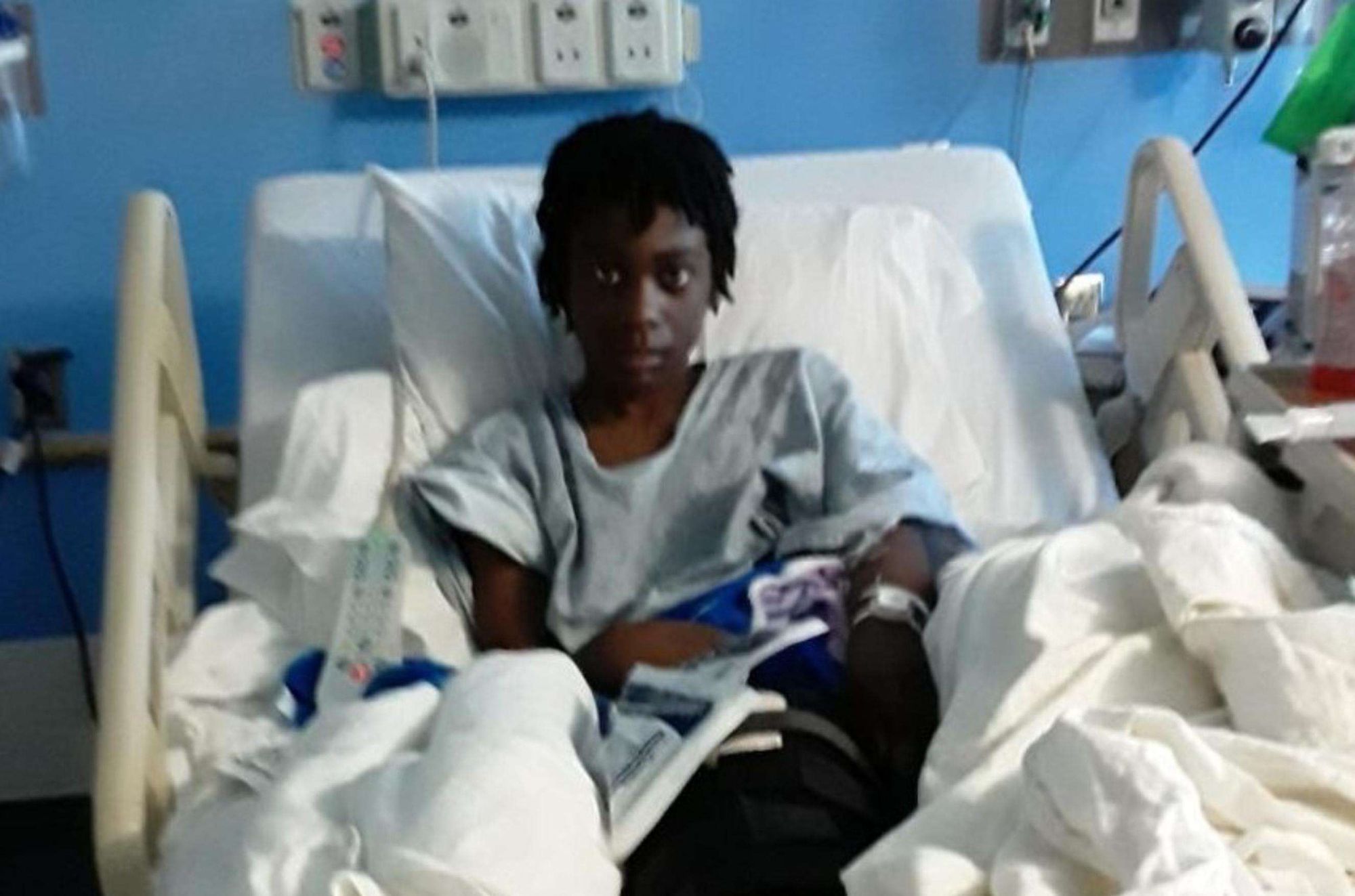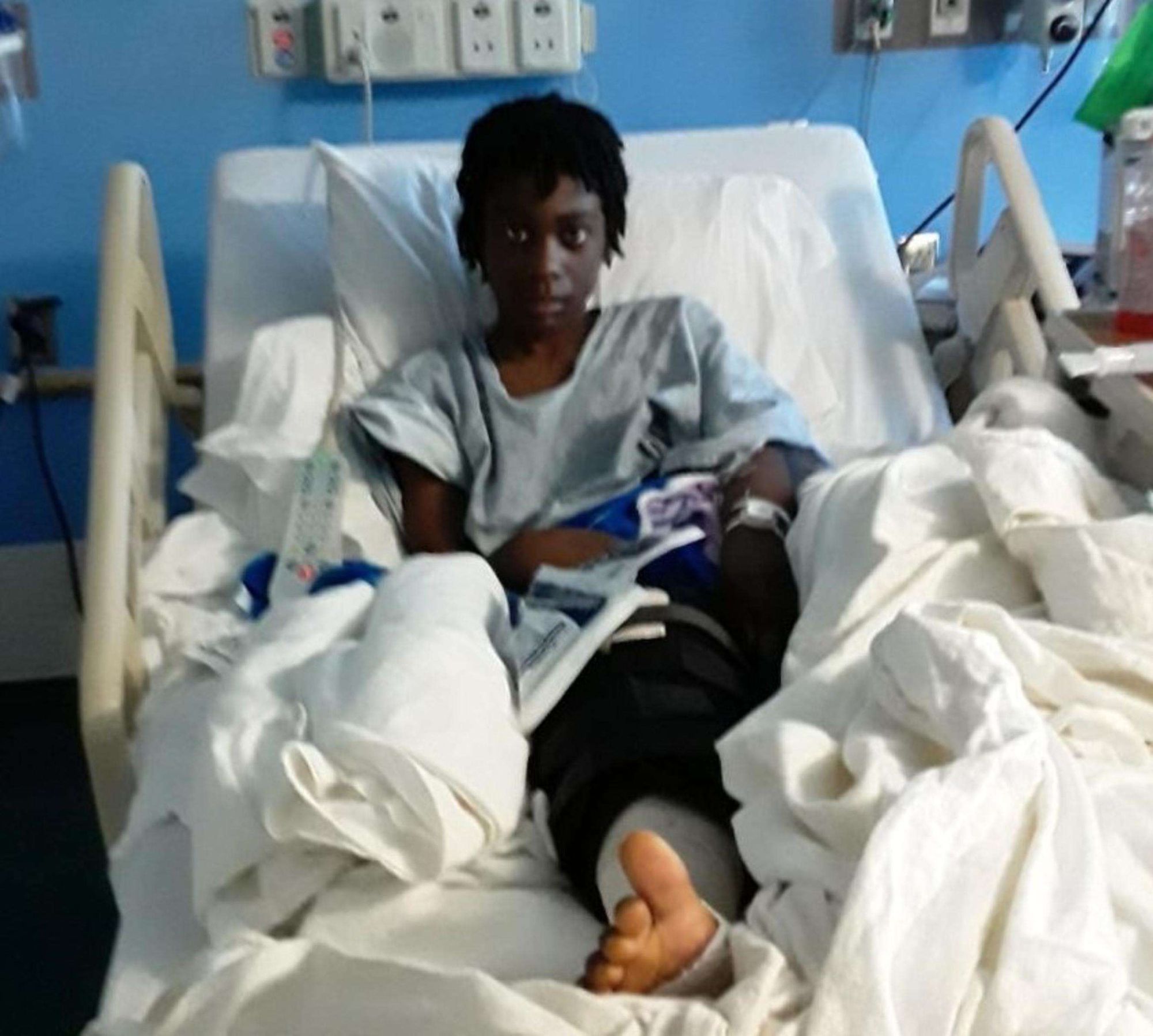 CHICAGO (AP) — The family of a suburban Chicago boy who was 12 when an officer shot him in the knee during a 2019 police raid will receive $12 million under a settlement of the family's lawsuit.
The settlement, which will be paid by the village of Richton Park's insurance company, also includes a requirement that the officer and Richton Park apologize to Amir Worship and his family members for the shooting.
Family attorney Al Hofeld Jr. said Wednesday that the officer apologized last weekend privately to Amir and his mother, Crystal Worship. The village has also issued a public apology to the boy and his family.
Amir was shot early on May 26, 2019, as members of the South Suburban Emergency Response Team were raiding his family's Markham home, searching for Crystal Worship's boyfriend on drug possession charges.
During that search, Amir was sitting on a bed and complying with officers' commands when Richton Park police officer Caleb Blood, a member of the emergency response team, shot Amir in the right knee with a personal assault rifle, Hofeld said.
The officer later said the weapon was defective and had accidentally fired, the Chicago Sun-Times reported.
Amir is now a 16-year-old high school junior who is expected to need multiple knee replacements during his lifetime, Hofeld said.
Crystal Worship sued several communities, including Richton Park, as well as Blood and other officers in Cook County in 2019, accusing the officers of "willful and wanton conduct," among other allegations. The suit sought compensatory damages in excess of $50,000, as well as punitive damages.
Hofeld said that in an earlier settlement, Richton Park paid $320,000 to Amir's mother and two brothers, who were 13 and 18 at the time their younger sibling was shot.
"All eye witnesses, including Officer Blood, admitted that Amir was fully cooperative from the first moment they encountered him, that he followed all officer instructions, and that no officer at any moment ever received him as a safety threat of any kind," Hofeld said at a news conference Wednesday.
He said three prior investigations into the shooting were inadequate and called for the Cook County state's attorney's office to reopen an investigation into the officer.
Hofeld said Blood should be fired for the shooting.
In a statement posted on the village's website, Richton Park apologized to Amir and his family, calling the shooting a "tragic mistake" by the officer.
"The accidental shooting of innocent, 12-year-old Amir, which could have resulted in his death, should never have occurred," the statement read. "We acknowledge the traumatic, physical and mental harm done to him and his family. We sincerely hope and pray that Amir and his family will fully recover, mentally and physically, and live long, healthy, and productive lives."
---
The Chicago Journal needs your support.
At just $20/year, your subscription not only helps us grow, it helps maintain our commitment to independent publishing.
If you're already a subscriber and you'd like to send a tip to continue to support the Chicago Journal, which we would greatly appreciate, you can do so at the following link:
Send a tip to the Chicago Journal
---
Chicago Journal Newsletter
Join the newsletter to receive the latest updates in your inbox.