Oak Park man charged with killing 20-year-old nursing student from Forest View
Ehresman was last seen on a neighbor's surveillance camera entering Chavez's Oak Park home. The next morning, Chavez is seen driving her car to the South Austin neighborhood, where it was found days later.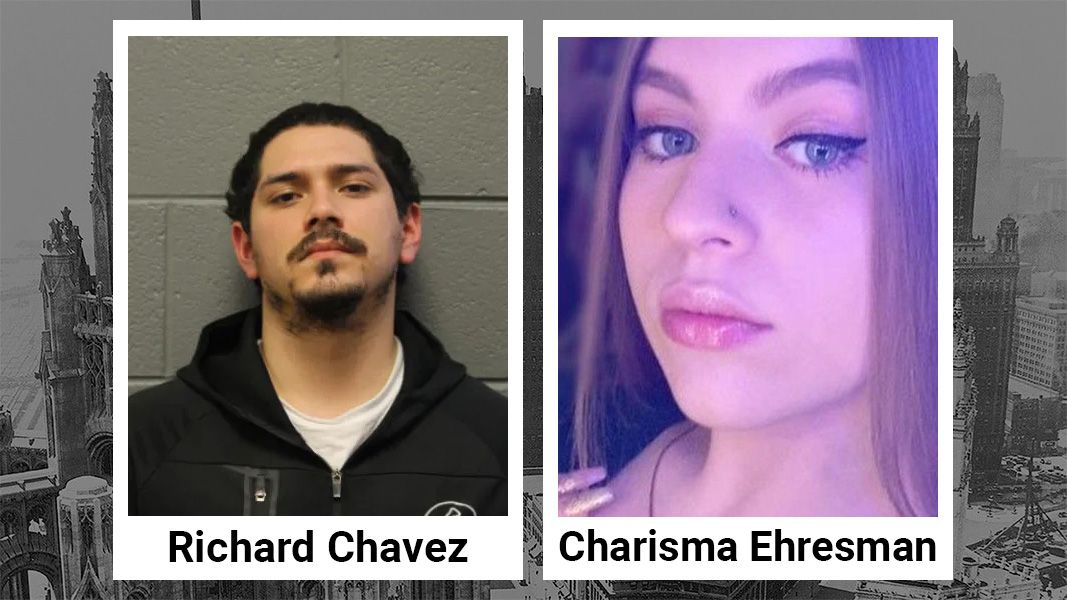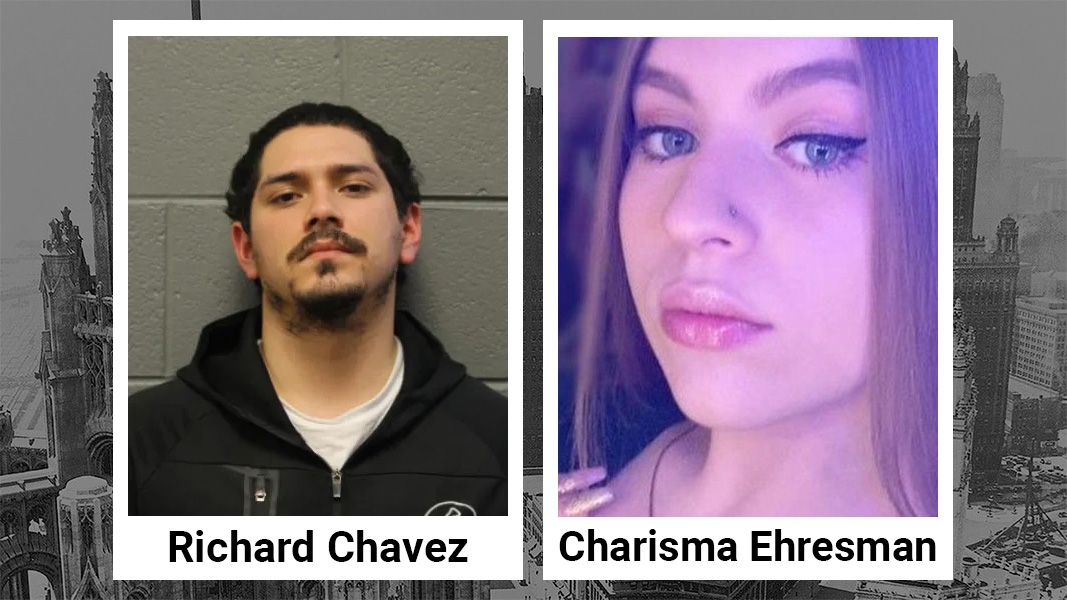 We were first to report that the death of the 20-year-old nursing student from Forest View who went missing in January was being investigated as a homicide.[1]
On Saturday, prosecutors laid out their case against an Oak Park man who has been charged with her murder.
---
---
Richard Chavez, 24, of Oak Park, faces one (1) count of murder in the first-degree in the death of Charisma Ehresman, 20, of Forest View. Prosecutors said they believe Ehresman and Chavez recently met online.
On Saturday, prosecutors went on to detail what investigators uncovered in the crime.
Charisma was last seen leaving her home on the 4600 block of S. Wisconsin in Forest View, Illinois around 10:15 p.m. on Sunday night, January 23. Prosecutors said that night, she drove to Richard Chavez's Oak Park home. Around 10:40 p.m., a neighbor's surveillance camera recorded Chavez greet her and then go inside with Ehresman.
Prosecutors said she never left.
Early the next morning, around 7:30 a.m. on Monday, January 24, surveillance video captures Chavez getting into Ehresman's car. Later that morning, separate surveillance video capture him exit the car after parking it on the 5900 block of West Iowa in the South Austin neighborhood on the city's west side. Then, Chavez allegedly walked around for about an hour in the neighborhood before he ultimately called his brother to come pick him up, less than a mile away from where he left Charisma's car.
Ehresman missed work and school and, by Tuesday, January 25, she had been reported missing by her family, who insisted it was unlike her to not check-in. By Thursday, January 27, the Forest View Police Department and Illinois State Police had activated an Endangered Missing Person Advisory for Ehresman.
On Friday evening, around 5:30 p.m., Chicago Police discovered a young woman unresponsive and with a jacket covering her face in the backseat of a vehicle in the 5900 block of W. Iowa in the South Austin neighborhood on the city's west side.
Police confirmed the young woman was the missing girl from Forest View and the Cook County Medical Examiner's Office later found that she was either strangled or smothered to death.
During the investigation, prosecutors said a phone number belonging to Chavez was the last number she called and her deviced triangulation showed it was at his address on the night she was last seen.
Detectives spoke to Chavez at his home and reportedly saw lacerations on his hands, according to CWBChicago.[2] He was taken into custody on an outstanding arrest warrant in a pending DUI case, where he remained until investigators charged him with murder on Friday.
While in custody, Chavez allegedly told detectives that he and Ehresman "hooked up," but that she had left by the time he woke up. According to the Chicago Sun-Times, Chavez reportedly [made a phone call to his parents] asking them to get his passport ready.[3]. Also according to the Sun-Times, investigators searched Chavez's house and found a suitcase that was partially packed in his bedroom and a mask he was seen wearing in surveillance footage.
Judge Susana Ortiz ordered Chavez held without bail.
---
The Chicago Journal needs your support.
At just $20/year, your subscription not only helps us grow, it helps maintain our commitment to independent publishing.
---
---
Notes & References
---
Chicago Journal. "20-Year-Old Woman Missing from Forest View, Found Dead in South Austin, Being Investigated as a Homicide." Chicago Journal. Chicago Journal, February 2, 2022. https://www.chicagojournal.com/20-year-old-woman-missing-from-forest-view-found-dead-in-south-austin-being-investigated-as-a-homicide/. ↩︎

CWBChicago. "#6: Man Killed Nursing Student Months after Going AWOL from Felony Dui Case, Prosecutors Say." CWB Chicago, February 20, 2022. https://cwbchicago.com/2022/02/6-man-killed-nursing-student-months-after-going-awol-from-felony-dui-case-prosecutors-say.html. ↩︎

Sherry, Sophie. "20-Year-Old Nursing Student Found Dead on West Side Was Strangled by Man She Met Online: Prosecutors." Times. Chicago Sun-Times, February 21, 2022. https://chicago.suntimes.com/2022/2/19/22942628/charisma-ehresman-charges-murder-richard-chavez?fbclid=IwAR3TQji6zpg2SPZ8AozDUJkmlCCAoIipfxSVtTpZYp8D6o82h1wr5ne9s5U. ↩︎
Chicago Journal Newsletter
Join the newsletter to receive the latest updates in your inbox.