Illinois gun-ban incites challenges to legislative shortcuts
The proposal that became the weapons law was introduced more than a year ago as an Insurance Code change specifying duties and contractual obligations between a public adjuster and an insurance-coverage holder.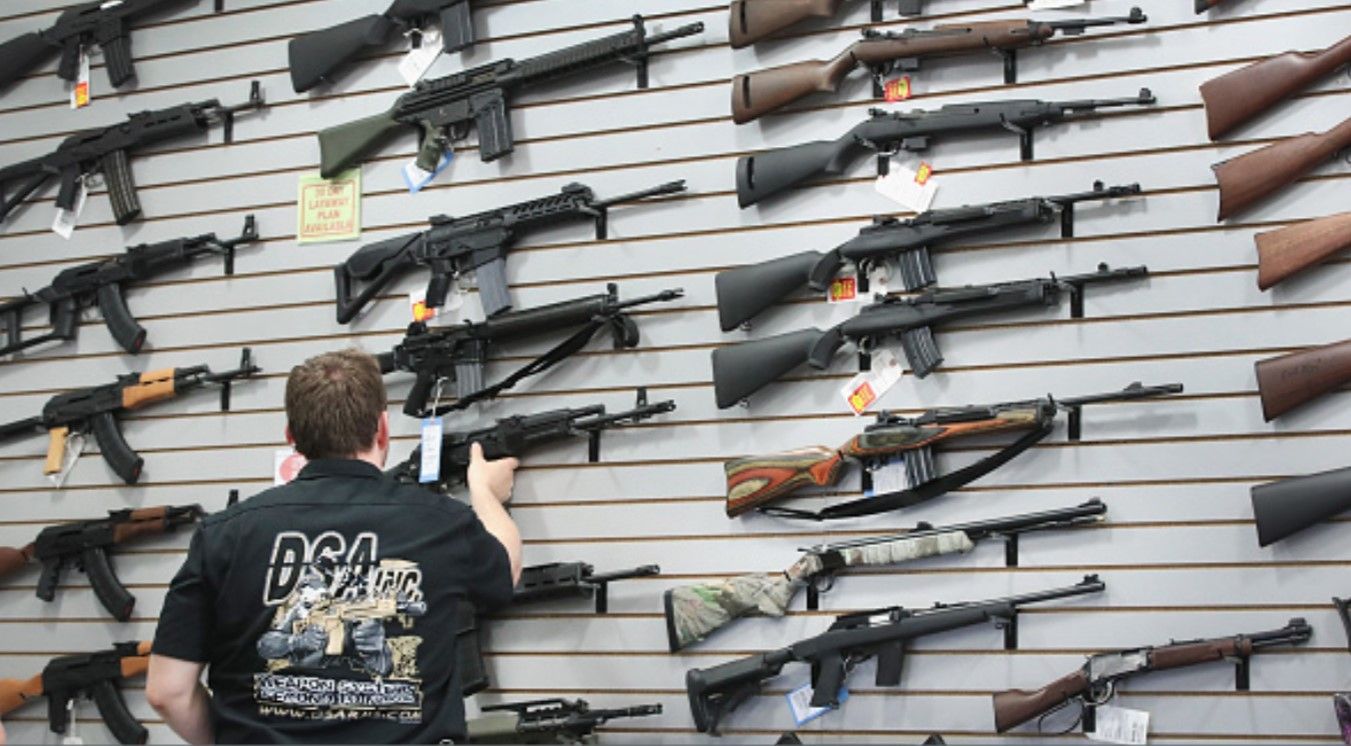 By JOHN O'CONNOR | AP Political Writer
SPRINGFIELD, Ill. (AP) — For all the fanfare and the legal rigmarole of Illinois' ban on semiautomatic weapons, it might come as a surprise to learn the legislation was titled "Insurance Code-Public Adjusters."
To thousands of gun owners and merchants who filed lawsuits over it, the title exemplifies the way legislators cut corners last month to enact the legislation prompted by the deadly Independence Day parade shooting in the Chicago suburb of Highland Park.
The ban on dozens of semiautomatic rifles and handguns took effect immediately, but enforcement is under scrutiny after a state appellate court endorsed a temporary restraining order last week in a case filed by thousands of advocates and led by Accuracy Firearms, a dealer in Effingham, 101 miles (162 kilometers) northeast of St. Louis.
Less than four weeks old, the provision — now known as the "Protect Illinois Communities Act" — has prompted lawsuits at a rate of more than one every four days. Four cases have landed in federal court, arguing a straightforward principle: the ban violates the Second Amendment right to keep and bear arms.
The others take a different track, generally alleging in circuit courts that the process violated requirements from the Illinois Constitution that legislation get three public readings on three separate days in both houses, and that each bill be limited to a single subject.
Additionally, an argument from Accuracy Firearms — which prompted a restraining order with statewide implications from the 5th District Appellate Court — states the law violates the constitution's guarantee of equal protection under the law by exempting certain classes of people, such as corrections officers and retired police.
"Perhaps some of the plaintiffs' training is equal to, or superior to, that of the exempted classes," the appellate court said in its opinion granting the temporary restraining order.
Given the checkerboard judicial enforcement history of the single-subject and three-readings rules, the appellate court was less sanguine about the gun-rights advocates' chances on those points. But nothing prevents Accuracy Firearms pressing those complaints when the case returns to circuit court, the company's lawyer Thomas DeVore said.
The proposal that became the weapons law was introduced more than a year ago as an Insurance Code change specifying duties and contractual obligations between a public adjuster and an insurance-coverage holder. It was "read" — that means by title only — on three separate days in the House and two in the Senate.
Just before the final Senate reading on Jan. 9, the weapons ban was substituted as the subject — a routine tactic known colloquially as a "gut and replace." In a General Assembly solidly under Democrats' control, the new content hastily won Senate approval, succeeded in a mere concurrence vote in the House and was sent to Democratic Gov. J.B. Pritzker to become a gun ban.
"It no longer addressed the issue of insurance adjusters and their contracts, as its new subject was now modifying completely different laws," alleges a lawsuit led by Rep. Dan Caulkins, a Republican from Decatur, 182 miles (293 kilometers) south of Chicago. As a new bill, it warranted three new House readings, Caulkins argued.
On the single-subject front, Accuracy Firearms contends the law runs far afield of a solitary decree by ordering investigations into human trafficking, changing rules for Illinois State Police technology procurement, modifying firearms restraining orders and more.
The single-subject rule is older than Illinois itself. It dates to 1795 when an approval to sell large swaths of land to presumably favored companies was buried in Georgia legislation, according to a 2009 Loyola University Law Journal article by Michael Kasper. He is a former Illinois House parliamentarian who now represents Democratic Speaker Emanuel "Chris" Welch in three state-court gun lawsuits.
After decades of silence, the Illinois Supreme Court cracked down on single-subject shenanigans in several high-profile cases in the late 1990s, invalidating, for example, legislation that raised the gasoline tax to finance leaking underground storage-tank cleanup, which drew necessary votes by also creating the state's first sex-offender registry, Kasper wrote.
But the court typically has liberally interpreted its requirement of a "natural and logical connection" among subjects of a single bill.
It's been even less zealous on the three-readings rule, aside from a 1990s case in which the high court noted the Legislature's "remarkably poor self-discipline in policing itself."
The Legislature's own rules rules allow changes along the three-readings route, Kasper said. The separate readings provide pauses in the action for amendments, said Ann Lousin, a University of Illinois-Chicago constitutional law professor.
"There's nothing about it that says you have to go to a committee and hold public hearings," said Lousin, who was a research assistant to Illinois' 1970 Constitutional Convention and later House parliamentarian under Republican Speaker W. Robert Blair. "People think it's public hearings, but it's three readings."
Both Kasper and Lousin agree there's little chance of succeeding on a three-readings challenge because of the so-called enrolled bill rule. It essentially states a law cannot be challenged if both the House speaker and Senate president certify that all the rules were followed. Although appearing ripe for abuse, this 1970 addition to the constitution replaced a rule that often generated circuitous, complicated legal action over procedure and how action was recorded, according to Lousin.
"The way it is today, the Illinois Supreme Court doesn't seem to think much of the single-subject rule," Lousin said. "The three-readings rule, at the moment, they're continuing to say that's protected by the enrolled bill rule doctrine."
---
Follow Political Writer John O'Connor at https://twitter.com/apoconnor
---
The Chicago Journal needs your support.
At just $20/year, your subscription not only helps us grow, it helps maintain our commitment to independent publishing.
If you're already a subscriber and you'd like to send a tip to continue to support the Chicago Journal, which we would greatly appreciate, you can do so at the following link:
Send a tip to the Chicago Journal
---
Chicago Journal Newsletter
Join the newsletter to receive the latest updates in your inbox.