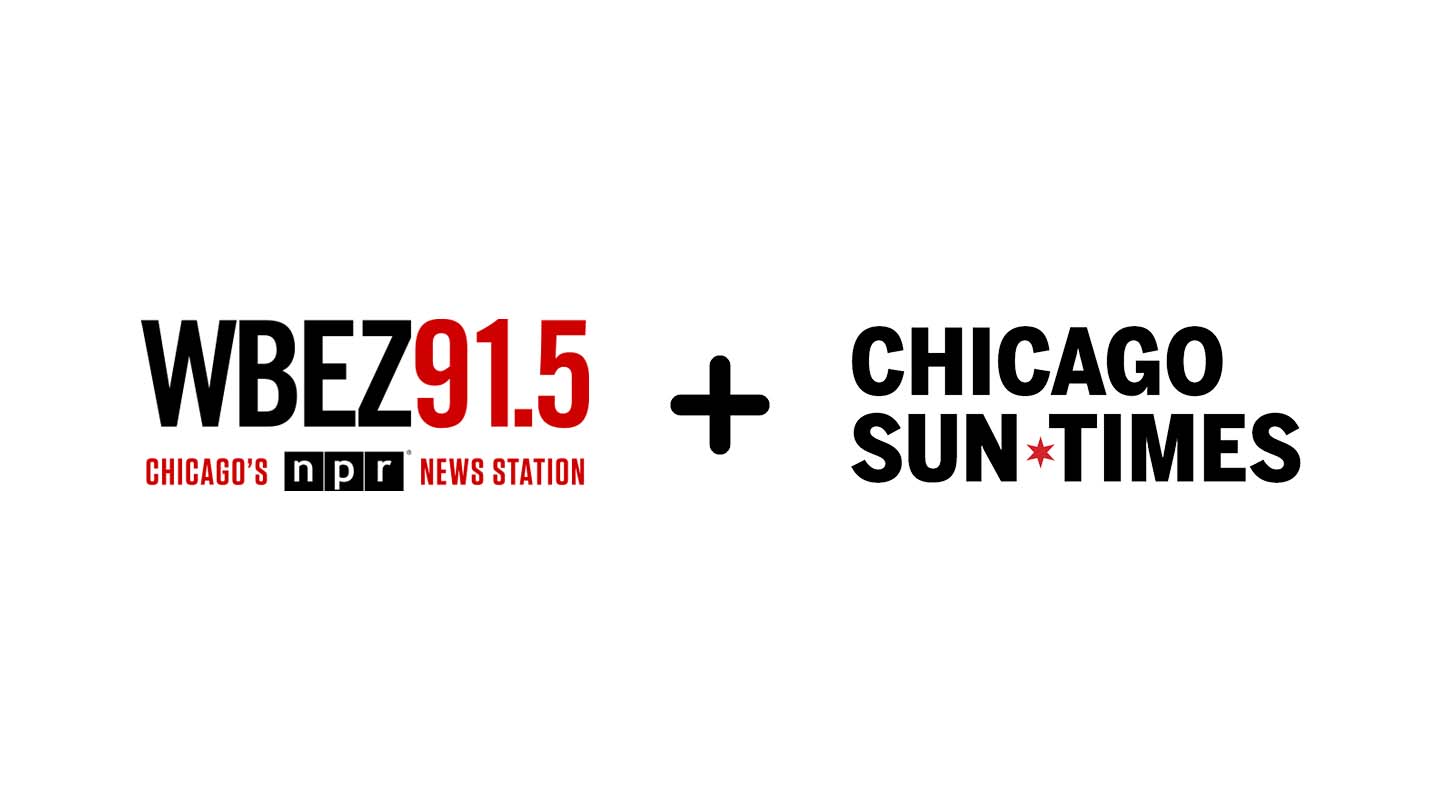 ---
CHICAGO – The long talked about Chicago Public Media acquisition of the Chicago Sun-Times was approved by Chicago Public Media's Board of Directors after a vote late Tuesday to move forward.
Chicago Public Media is the parent organization of public radio station WBEZ 91.5 FM, and the organizations expect to close the transaction by January 31.
---
---
The news of the pending agreement first began to leak last fall before the organizations signed a non-binding letter of intent for the Chicago Sun-Times to become a subsidiary of Chicago Public Media, creating one of the largest local nonprofit news organizations in the nation.[1]
"I'm deeply grateful to the Chicago Public Media Board of Directors for their work in leading us to this milestone. This new venture will be on its best path forward as we bring together two of Chicago's most respected news organizations in our city and our region," said Chicago Public Media Board Chair Piyush Chaudhari, in a news release statement.
"This is an important step to grow and strengthen local journalism in Chicago," added Matt Moog, CEO of Chicago Public Media.
Moog will continue to lead Chicago Public Media as CEO, and Nykia Wright will remain CEO of the Chicago Sun-Times as a subsidiary of Chicago Public Media, reporting to Moog and joining the Chicago Public Media executive leadership team.
Nykia Wright, CEO of the Chicago Sun-Times, also added in the statement, "This is an extraordinary opportunity for our collective news community and for the future of the hardest working paper in America, which counts some of the best storytellers in Chicago among its ranks. We are excited about the possibilities that lie ahead for this unique model of nonprofit news and raising the bar for supporting, preserving, and strengthening local journalism."
Chicago Public Media claims that WBEZ and the Chicago Sun-Times in-tandem will reach more than 2 million people a week in the Chicago area across broadcast, print, and digital channels.
Chicago Public Media also expects to establish a nonprofit board for the Chicago Sun-Times with a slate of directors including Moog, current Chicago Public Media Board directors Adrienne King of Bain & Company, Lerry Knox of Sovereign Infrastructure Group (SIG), Kristen Mack of the John D. and Catherine A. MacArthur Foundation, and Aretae Ortiz Wyler of The Atlantic as independent board members.
The newsrooms will reportedly operate separately with their own editors and maintain editorial independence. As local media writer Robert Feder noted, in order to comply with IRS regulations, the newspaper will no longer endorse political candidates.
Tracy Brown will continue as Chicago Public Media's Chief Content Officer. And, in collaboration with Koya Partners, an executive search firm focused exclusively on mission-driven leadership, WBEZ and the Chicago Sun-Times each will launch a nationwide search for an Executive Editor to lead their respective newsrooms.
The Sun-Times' principal investor, Michael Sacks, the CEO of Grosvenor Capital Management and a longtime adviser and confidant to Mayor Rahm Emanuel, reportedly helped secure the agreement to transfer the Sun-Times' assets and resources to Chicago Public Media, while also committing significant future financial support. Early leading funders also include the John D. and Catherine T. MacArthur Foundation and the Pritzker Traubert Foundation; additional donors will be announced upon closing.
The full financial terms of the agreement were not disclosed.
---
---
The Chicago Journal needs your support.
At just $20/year, your subscription not only helps us grow, it helps maintain our commitment to independent publishing and remain free from influence.
---
Notes & References
---