Chase Bank employee dies after stabbing in River North
Victim identified as 24-year-old Jessica Vilaythong.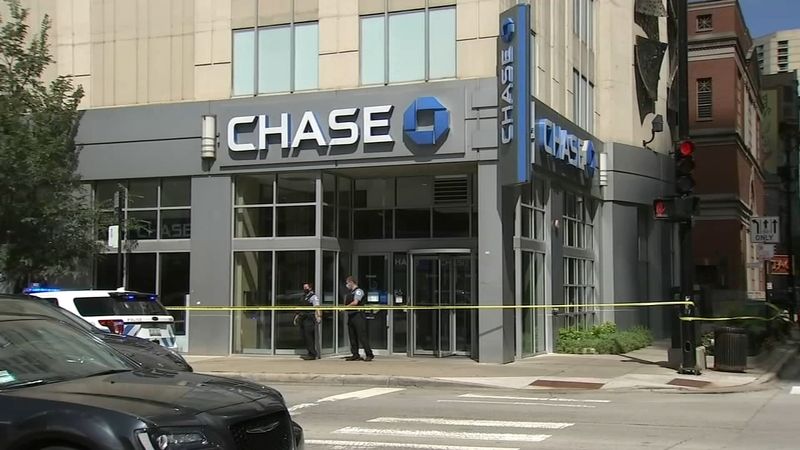 Story updated below, after charges filed on Friday.
CHICAGO - The young woman, identified as 24-year-old, Jessica Vilaythong, who was stabbed at a Chase Bank branch on the corner of Dearborn and Ohio in River North just after 11 a.m. on Wednesday,[1] has died from her injuries at Northwestern Memorial Hospital.
---
---
On Thursday morning, officials had improved her condition from critical to serious.
A motive behind the attack is still unclear, but a suspect is in custody and charges are pending.
NBC5 Chicago reported that the suspect is a 35-year-old man who was charged with two counts of aggravated battery and use of a deadly weapon after he tried to rob two 55-year-old women along the lakefront in the summer of 2014. He then hit them both in the face with a hammer, police said.[2]
The man was found not guilty by reason of insanity. Three years later, a judge ordered that he be sent to a mental health center.
NBC5 Investigates also found that, since the initial incident, the man has been charged with 11 felonies, including attempted murder and aggravated battery, records show.
UPDATE: Jawaun Westbrooks has been charged with first-degree murder, CPD said in a Friday news conference. They believe Jessica Vilaythong was attacked at random.
---
Notes & References
---
Chicago Journal Newsletter
Join the newsletter to receive the latest updates in your inbox.