The Definitive Chicago Style Hot Dog Recipe
Here is what you need to know to make this Chicago classic.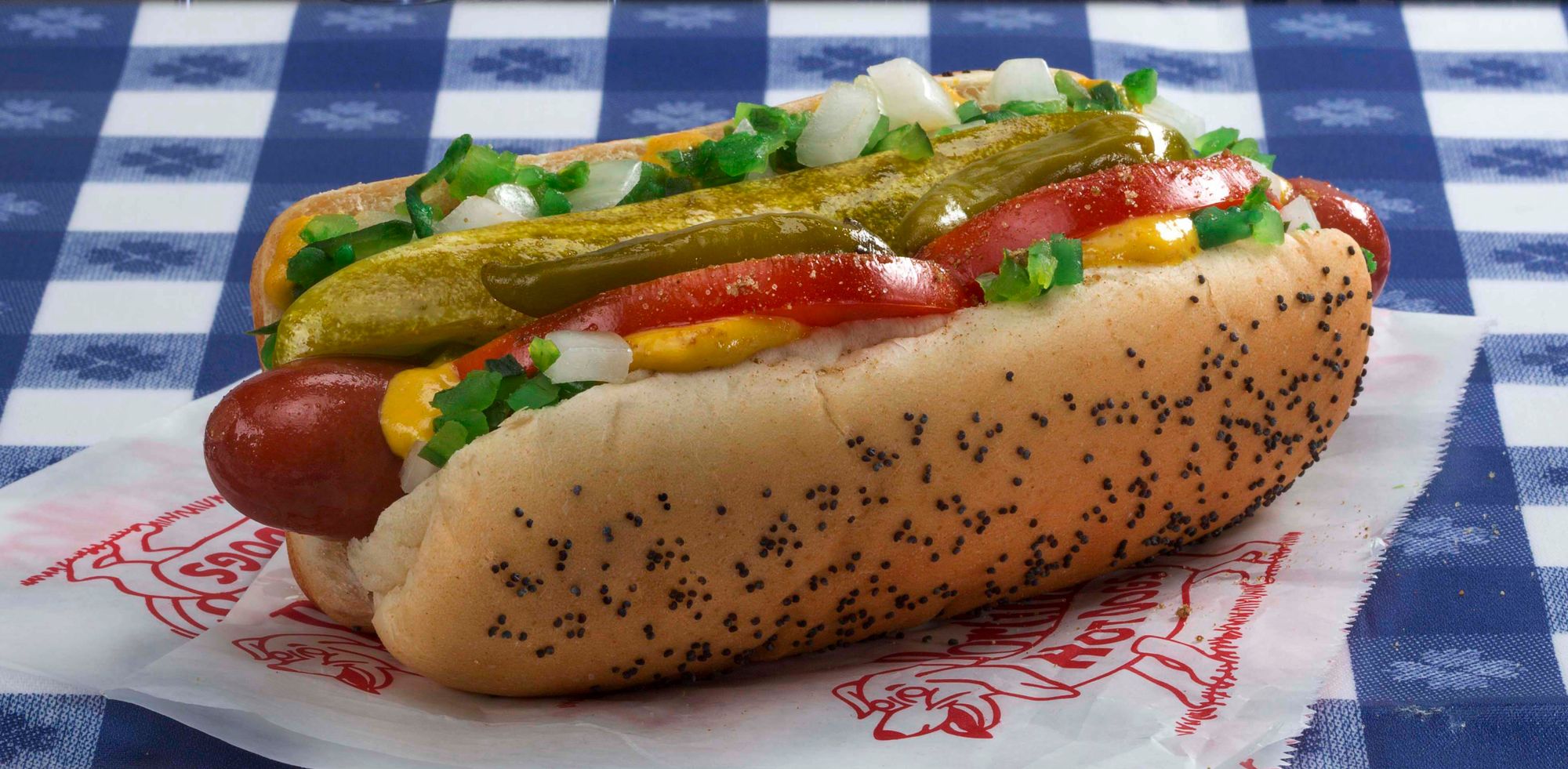 We've officially entered the dog days of summer and the Chicago Style Hot Dog is one of the easiest and most refreshing snacks you can grab while out in the sweltering heat, so it's time to refresh your memory on how to put together the definitive version.
Not only should you bookmark this page but, if you want to make sure you have this same information forever, you should bookmark the Chicago Journal Glossary. This information will remain there as long as this website remains.
---
---
Brief History
Chicago's love affair with the hot dog (aka Red Hot) began at the 1893 World's Columbian Exposition. As anyone who follows us knows, the 1893 World's Columbian Exposition was the greatest of all World's Fairs and, therefore, the Chicago Style Hot Dog is the greatest of all the hot dogs in the world. It's simple, really.
But the Chicago Style Hot Dog did not become a true staple in the city's culture until the Great Depression, where street cart style hot dog vendors offered this meal along Maxwell Street for a nickel. A cheap, quick, and damn good meal, it was bound to become a favorite of the midwestern Chicagoan's sensibilities.
Today, hot dog stands are everywhere.
In fact, although a Chicago hot dog stand may offer many other items, Chicago has more hot dog restaurants than McDonald's, Wendy's, and Burger King restaurants combined. That statistic is made more impressive considering McDonald's is the world's largest restaurant chain and has been headquartered in the Chicago region since the 1950's.
Our home style uses the diner lingo "dragged through the garden" to describe its many toppings.
The canonical Chicago Style Hot Dog recipe follows below.
---
---
Ingredients:
Vienna Beef All-Beef Frank
S. Rosen's Mary Ann Brand Poppyseed Buns
Yellow Mustard
Sweet Green Pickle Relish
Chopped White Onions
Tomato Wedges/Slices
Pickle Spear
Sport Peppers
Dash of Celery Salt
NOTE: While the canonical recipe does include Vienna Beef All-Beef Franks and S. Rosen's Mary Ann Brand Poppyseed Buns, any brand of all-beef franks and poppyseed buns are acceptable and will not be frowned upon while in the city. Similarly, the definitive cooking recipe and the canonical assembly instructions calls for a boiling cooking method and steamed buns, a charcoal grilled hot dog is not frowned upon and even has it's own name, "char-dogs".
---
---
Cooking Instructions:
Bring a pot of water to a boil.
Reduce heat to low.
Place hot dog(s) in water and cook 5 minutes or until done.
Remove hot dog(s) and set aside.
Place a steamer basket into the pot and steam the hot dog bun 2 minutes or until warm.
Assembly Instructions (to be done in order):
Place hot dog in the bun.
Apply yellow mustard in a zig-zag pattern.
Cover in sweet green pickle relish.
Sprinkle chopped white onions.
Tomato wedges are to be nestled between the hot dog and the top of the bun.
Place the pickle spear between the hot dog and the bottom of the bun.
Top with the sport peppers and dash of celery salt.
The reader may note that there is a particular condiment missing from this list?
Ketchup is forbidden on a Chicago Style Hot Dog. May God have mercy on the tourist who requests it.
---
---
Chicago Journal Newsletter
Join the newsletter to receive the latest updates in your inbox.