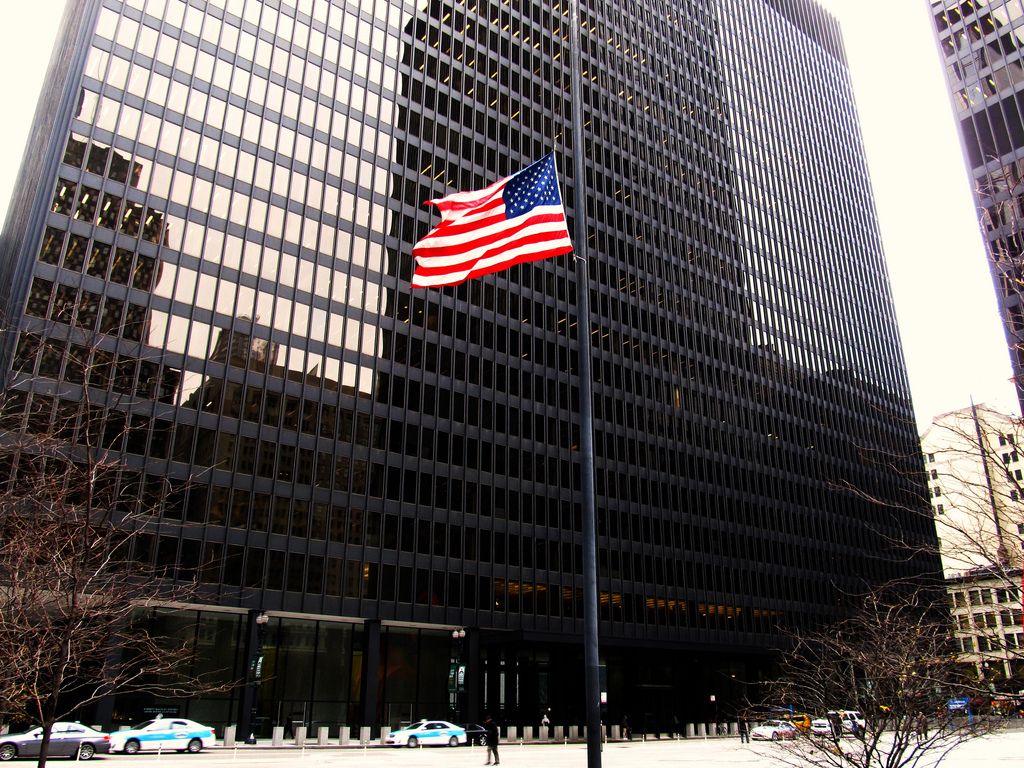 Central Illinois Man Sentenced to 16 Years in Federal Prison for Attempting to Traffic Cocaine in Chicago
April 20, 2022
CHICAGO — A central Illinois man was sentenced to 16 years in federal prison for attempting to traffic cocaine in Chicago.
A jury last year convicted TEKOA Q. TINCH, 34, of Bloomington, Ill., of attempting to possess cocaine with the intent to distribute. Tinch in May 2018 attempted to buy a kilogram of cocaine from an individual in a grocery store parking lot in the Little Village neighborhood of Chicago. Unbeknownst to Tinch, the cocaine was fake and the seller was an undercover law enforcement officer.
U.S. District Judge Andrea R. Wood imposed the sentence Tuesday after a hearing in federal court in Chicago. Judge Wood also found that Tinch directed an individual to purchase two firearms for Tinch in April 2018, and that those firearms were in the vehicle when Tinch drove to the meeting with the undercover officer.
---
---
Three Men Charged With Federal Firearm Violations After Exchange of Gunfire in Suburban Chicago Parking Lot
April 20, 2022
CHICAGO — Three men involved in an exchange of gunfire in a store parking lot in a Chicago suburb were indicted on federal firearm violations.
The indictment in U.S. District Court in Chicago accuses ANTHONY HAYES and JAMARI WILLIAMS of each firing multiple rounds at REGINALD DANIELS in the store parking lot in Calumet City, Ill., on Aug. 9, 2021.
Daniels and another individual with him were wounded. Daniels drew a gun from his waistband and fired multiple rounds at Hayes and Williams as they ran away, the indictment states. One of Daniels's shots struck an individual who happened to be driving near the store and was not involved in the exchange of gunfire, the indictment states.
Three days after the shootings, law enforcement conducted a court-authorized search of Hayes's residence and discovered eight firearms, including the handguns used by Hayes and Williams in the shooting of Daniels and the individual with him, the indictment states.
The indictment charges Hayes, 24, of Dolton, Ill., Williams, 23, of Chicago, and Daniels, 40, of Chicago, with illegal possession of a firearm as previously convicted felons. Hayes also faces additional counts of illegal possession of machine guns. All three defendants are in law enforcement custody. Daniels was scheduled to appear for a detention hearing on Wednesday, April 20, 2022 at 3:00 p.m. before U.S. Magistrate Judge Gabriel A. Fuentes.
Federal court appearances for Hayes and Williams have not yet been scheduled.
---
---
Ogle County Man Sentenced to Nearly Four Years in Federal Prison for Bank Robbery
April 19, 2022
ROCKFORD — An Ogle County man was sentenced to nearly four years in federal prison for robbing a bank in Rochelle, Illinois.
RODNEY BEESE, 64, of Rochelle, Ill., admitted in a plea agreement that on July 6, 2021, he entered Central Bank Illinois, located at 340 May Mart Dr., approached the teller counter, and presented a note demanding $20's, $50's, and $100's from the drawer. Beese received $100 in cash from the teller and then left the bank.
U.S. District Judge Iain D. Johnston imposed a 46-month prison sentence after a hearing in federal court in Rockford.
---
---
Loves Park Woman Sentenced to 3 Years in Federal Prison for Fraudulently Obtaining More Than $1 Million From Employer
April 18, 2022
ROCKFORD — A Loves Park woman was sentenced to three years in federal prison for fraudulently obtaining more than $1 million from her employer.
TAMMY E. MOORE, 55, was an office manager for a company in Loves Park that made custom components for a variety of industries. Moore was accused of issuing company checks to herself and her husband's business from the company's account, forging the signature of the company's owner on checks, and depositing the checks into her personal bank account and her husband's business account for her personal benefit, and then initiating online transfers to move the money. Moore reportedly concealed these transactions by making it appear as though the checks were for legitimate business purposes and by deleting the company's records of the forged checks.
Moore admitted in a plea agreement that from 2012 to 2020, she fraudulently obtained more than $1 million from the company.
In addition to the prison term, U.S. District Judge Iain D. Johnston also ordered Moore to pay more than $1 million in restitution.
---
The Chicago Journal needs your support.
At just $20/year, your subscription not only helps us grow, it helps maintain our commitment to independent publishing.
---
---