Man charged with two counts of murder from November barbershop shooting
Gates is charged with two counts of first-degree murder, one for the man targeted, and one for an accomplice, who was killed by return fire.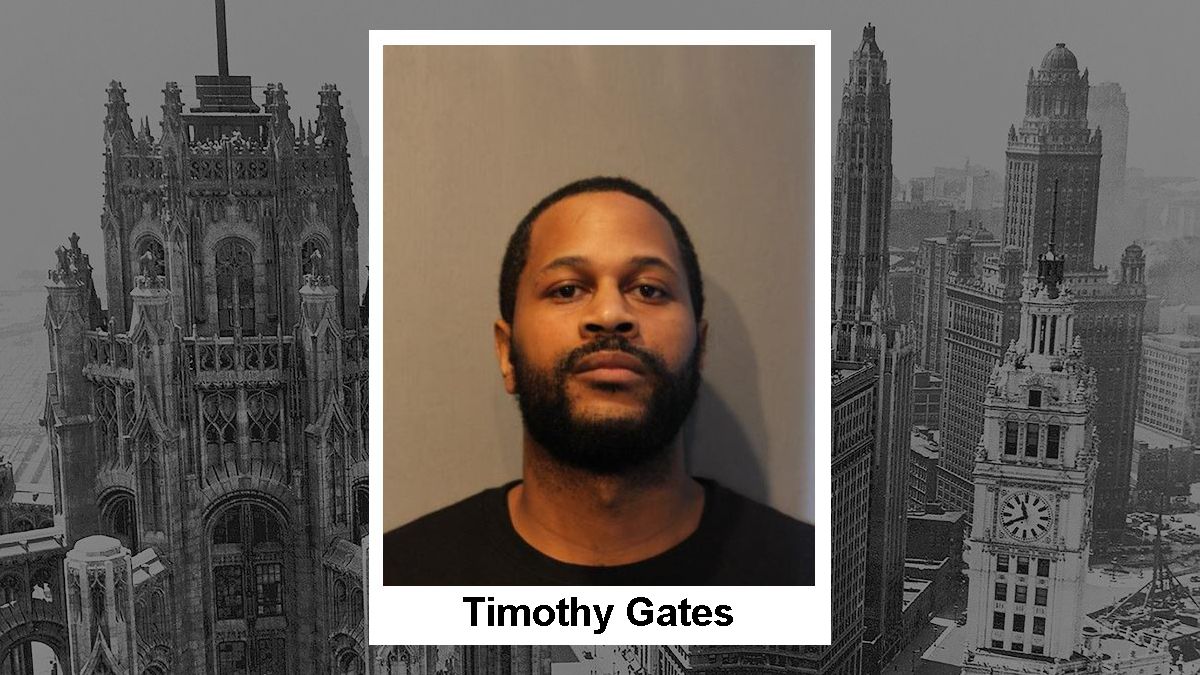 ---
CHICAGO - This morning, Chicago police announced two counts of first-degree murder charges against a man they say was one of the offenders in a shooting that took place in a barbershop last November and left two people dead, including one of the man's accomplices.
---
---
The incident in question occurred on a violent Tuesday, November 23, 2021, in which 3 people were shot and killed that night (not including one of the men from this incident).[1]
Officials said that afternoon, just after 5:00 p.m., at least two offenders entered a barbershop in the 300 block of E. 71st Street in the Greater Grand Crossing neighborhood, and started shooting.
Police now say one of those offenders is 32-year-old Timothy Gates of the 7200 block of S. Evans in the Park Manor neighborhood. He was arrested yesterday in the 7300 block of S. Stony Island, which is also in the Grand Crossing neighborhood.
A 24-year-old male who was in the barbershop was struck multiple times to the body and was transported to the University of Chicago Hospital where he was initially reported in critical condition. That 24-year-old later died.
A 34-year-old man, who was one of the offenders along with Timothy Gates, was struck to the neck from returned fire inside the barbershop. That 34-year-old was transported to the University of Chicago Hospital where he was pronounced dead of his injuries in the immediate aftermath.
Timothy Gates is charged with first-degree murder for both of the individuals who died in the incident.
Illinois has one of the broadest felony murder statutes in the country and Illinois law allows those involved with crime to be charged with murder if someone dies.
---
The Chicago Journal needs your support.
At just $20/year, your subscription not only helps us grow, it helps maintain our commitment to independent publishing and remain free from influence.
---
---
Notes & References
---
Chicago Journal Newsletter
Join the newsletter to receive the latest updates in your inbox.