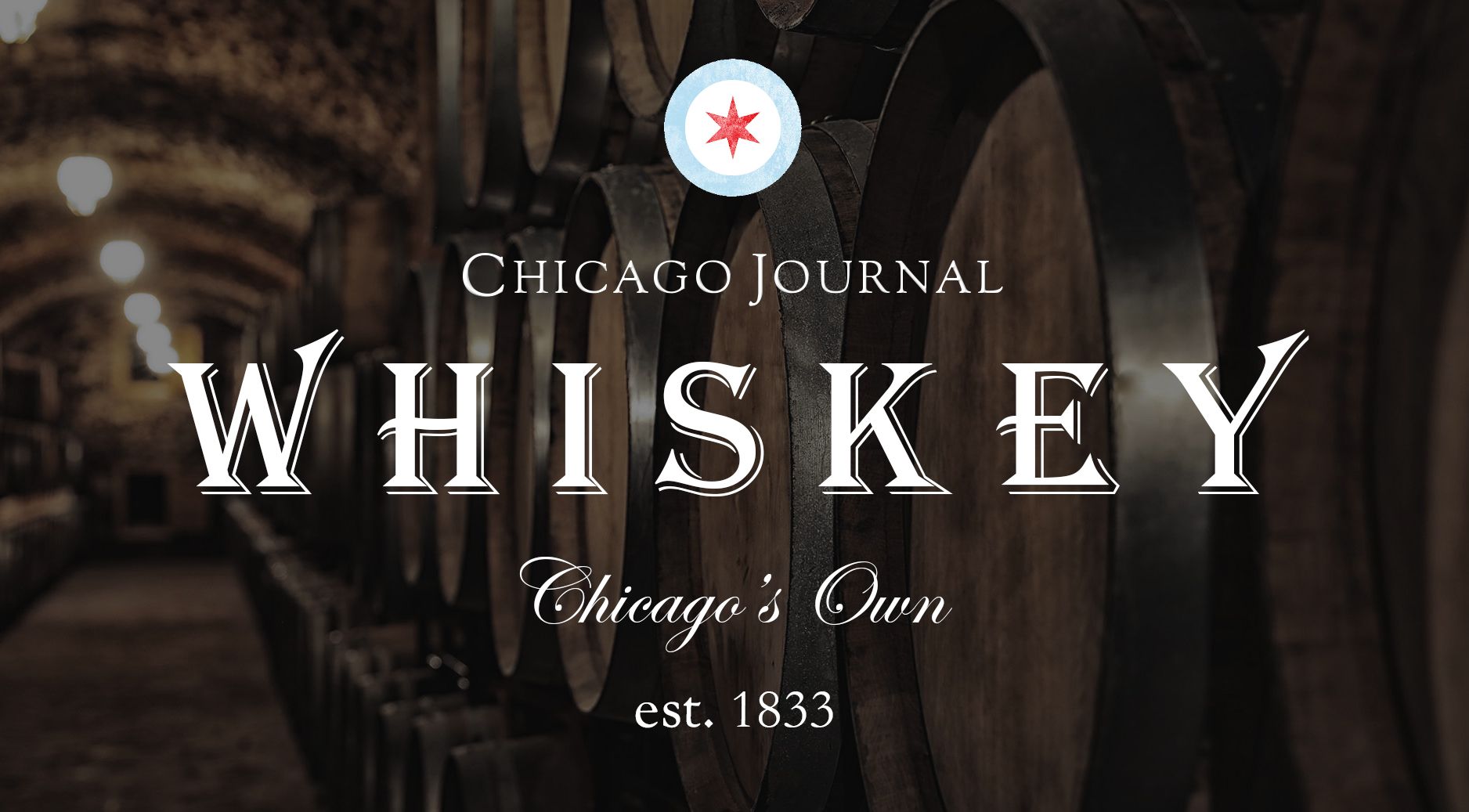 ---
Due to Chicago's deep involvement in the cultural history of alcohol in this country, on both sides of the law, you'd think this city would be the distilling capital of the world. But the Chicagoans of old were more into controlling the distribution scheme rather than the distilling process.
Today, that's changing as more brewers and distillers seek to open their own operations and a new generation continues to increase focus on local products.
We always suggest buying local as best you can and that includes drinks. We're slowly working on completing our master list of Chicago breweries but, like Hansel, whiskey is so hot right now.
The shelves at your local liquor store can be overwhelming, so we wanted to put together a list of Chicago(land)'s own whiskey brands to help your search.
---
---
Regular readers know that, particularly when it comes to shopping local, we don't like to rank items based on our subjective tastes, so the following master list of Chicago(land)'s Own Whiskey is in nothing more than alphabetical order. Also, the bottles chosen for pictures were merely chosen to highlight the labeling for when readers are shopping or searching on the shelves of your local stores.
This is not a sponsored post. None of the brands cited have paid for any advertising. We do this out of love. If we're missing a particular distillery, please reach out to us and let us know so we can add them to our list and our map.
We encourage you to try them all and try them often.
Without further ado, enjoy...responsibly.
---
---
CH
564 W. Randolph St.
Chicago, IL 60661
CH Distillery made their biggest headlines about 3.5 years ago when they acquired the infamous Chicago historical artifact, Jeppson's Malört. The fact that the spiritual foundation of the drink combo known as the Chicago Handshake was being distilled in Florida was a philosophical crime and CH Distillery agreed. For history's sake, it deserved to be made here, in Chicago, at their Pilsen distillery. You can read more about the history of Malört in our Glossary.
But Malört is not all CH Distillery does, and the easiest way to try and find their offerings is at their tasting room, located on the city's Near West Side.
---
---
Chicago Distilling Co.
2359 N. Milwaukee Ave.
Chicago, IL 60647
What began with a dream to follow in the footsteps (or should we say tastebuds?) of their moonshine distilling ancestors from Wisconsin, the owners of Chicago Distilling Co. started in a garage in Chicago's Logan Square neighborhood in 2013.
They quickly converted the front of the building in 2014 and have been serving locals taste after taste after taste, ever since.
---
---
Copper Fiddle
532 W State Rte 22 Ste 110,
Lake Zurich, IL 60047
Out in Lake Zurich, Copper Fiddle got their start in 2013 when they began distilling out of a single 13-gallon still and grew from there.
All Copper Fiddle spirits start their distillation in the same handmade American-made copper still pot from Arkansas, which they say is a key element that makes their products unique. That's where the "Copper" half of their brand name comes from.
The 'fiddle' half comes from a family heirloom first acquired in Chicago in 1903.
---
---
FEW Spirits
918 Chicago Ave.
Evanston, IL 60202
One of the more frequent questions asked of FEW Spirits is about their name. No, it does not mean you need to limit yourself or encouraging you to have...a few.
The brand is named after the initials of Frances Elizabeth Willard, the famous Evanstonian considered to be the godmother of America's temperance movement.
We would never speak ill of the dead but it's impossible to resist a tease while raising a glass of FEW Spirits with a subtle nod to Frances E. Willard. Especially after...a few.
---
---
Journeyman
109 Generations Dr.
Three Oaks, MI 49128
Journeyman's homebase, the EK Warren Historic Featherbone Factory was originally owned by Edward Kirk Warren, the namesake of Warren Dunes State Park and Warren Woods State Park in Michigan. Edward Kirk Warren also happened to be a staunch Prohibitionist.
So staunch a Prohibitionist was EK Warren, in fact, he personally replaced the income the town of Three Oaks would have received from allowing saloons to operate. And now his old factory is occupied by a distillery.
The facility even now boasts a hotel on the property, so those who have a little too much of Journeyman's offerings can stay the night.
---
---
KOVAL
4241 North Ravenswood Ave
Chicago, IL 60613
In retrospect, after the craft brewing movement began to spread nationwide, it was easy to predict craft distilling would not be far behind. Still, someone in the area had to be the first and there's really no denying who that was in Chicago.
Founded in 2008 by a husband-and-wife team, KOVAL was the first distillery to open in Chicago since the mid-1800s.
Since then, the fourth-generation Austrian distillers have grown and carry an international name for themselves, same as their ancestral nickname, with their signature range of bourbon and rye.
Located in Ravenswood, KOVAL works with local farmers, does on-site milling and mashing, and small-batch distilling. The original distillery is now used for barrel-ageing, and yes, provides a tasting bar and tours.
---
---
Maplewood
2717 North Maplewood Avenue
Chicago, IL 60647
Maplewood Brewery & Distillery claims to be Chicago's first microbrewery + distillery and we're not going to correct them. No one else has tried to correct them and, in this town, that's not something anyone could claim and expect to get away with unless it were true.
Their red-brick lounge sits in the frunchroom of their production space filled with oak barrels, whiskey still, and beer fermentation tanks.
---
---
Oppidan
220 W Clayton St
Waukegan, IL 60085
Oppidan means "townsman" and that's to whom Oppidan Spirits caters. The sophisticated modern drinker with a respect for tradition and the process. And we damn sure can't find a fault in that.
---
---
Quincy Street
39 East Quincy Street
Riverside, IL 60546
It may be one of the smaller distilleries on our list but that's not for lack of passion towards their craft.
Located in the heart of meticulously planned suburb of Riverside, Illinois, the Quincy Street Distillery brings the same commitment and spirit of collaboration to their spirits as any brand far bigger than they are.
---
---
Thornton Distilling Company
400 East Margaret Street
Thornton, IL 60476
Located in the oldest standing brewery in Illinois, Thornton Distilling Company was largely born when the founders discovered the artesian well.
Existing since the 1830s, the well taps into a limestone-filtered underground aquifer feed from Lake Superior, and it's this water they say is ideal for distilling whiskey and what makes their taste so distinct. And it's why you'll find the water drop icon front and center on every bottle.
---
---
Located on a fifth-generation farm in DeKalb, Illinois, Whiskey Acres is the first estate distillery in the state of Illinois and reportedly one of two certified "on-farm" craft whiskey distilleries in the United States. That means everything, including their own grains, comes from right there on the farm.
A lot of places will claim to embody the seed to spirit ethos. Whiskey Acres actually does.
The Chicago Journal needs your support.
At just $20/year, your subscription not only helps us grow, it helps maintain our commitment to independent publishing.
---
---
---