American League Central Preview 2023
From the breakout performances of young talents to the strategic off-season acquisitions, we'll explore the key storylines and potential game-changers in the race for the AL Central crown.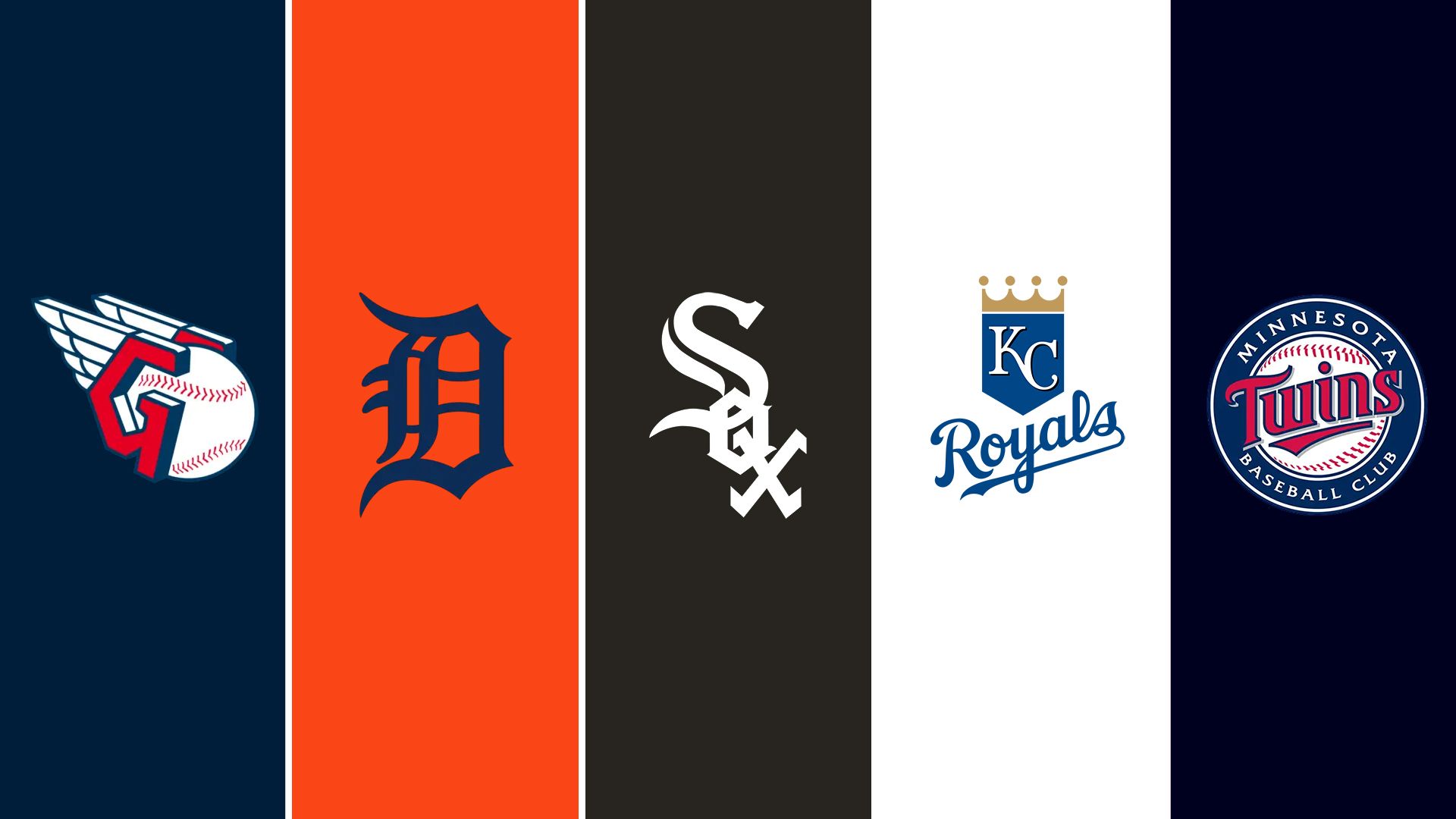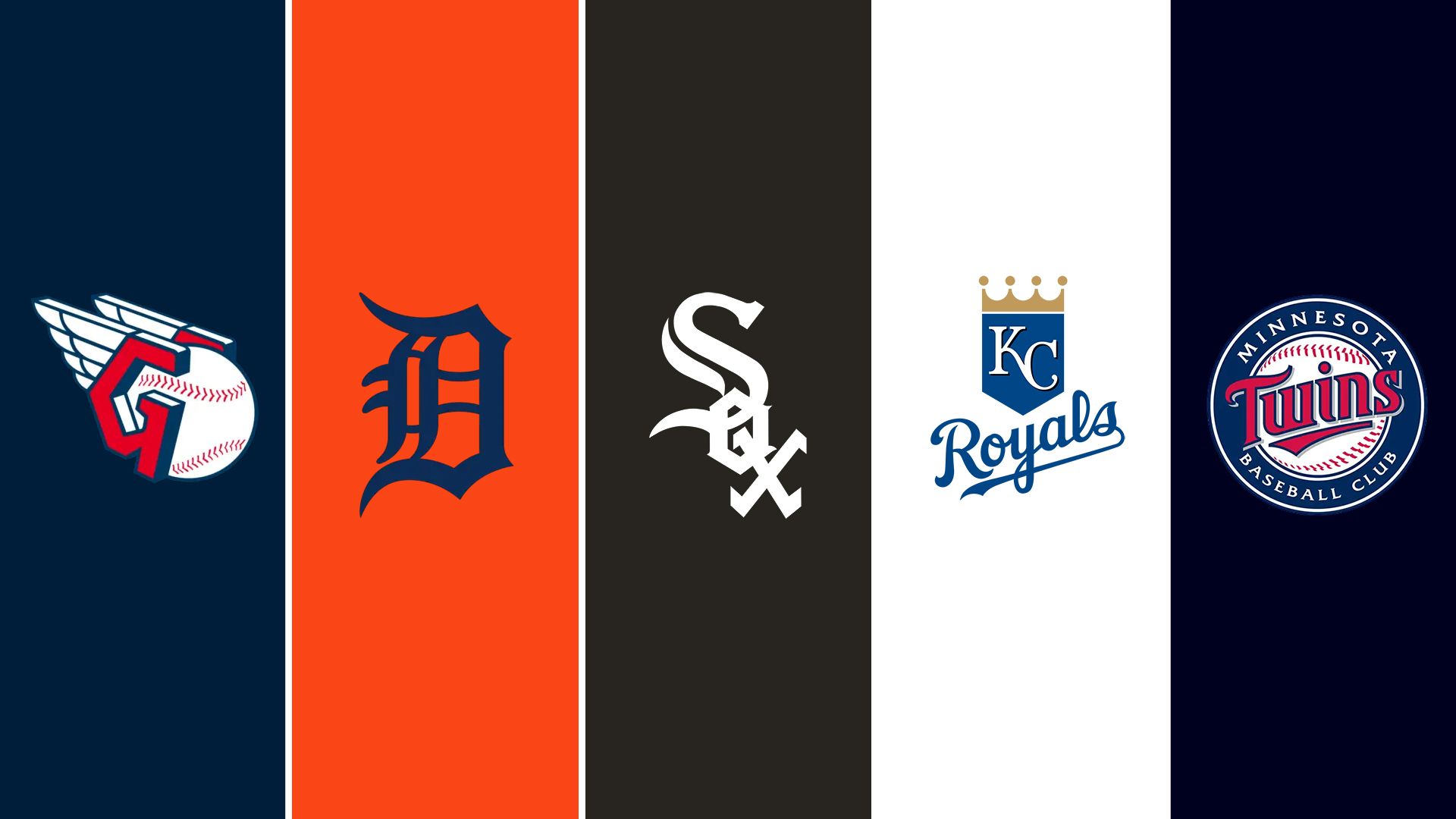 As the echoes of "Play Ball!" reverberate through the air and the crack of the bat signals the return of America's pastime, baseball enthusiasts eagerly turn their attention to the 2023 Major League Baseball season.
The American League Central Division is shaping up to be an electrifying battleground, with five formidable teams - the Chicago White Sox, Cleveland Guardians, Detroit Tigers, Kansas City Royals, and Minnesota Twins - vying for supremacy.
In this post, we'll delve into the intricacies of the AL Central, offering a comprehensive preview of the upcoming season.
From the breakout performances of young talents to the strategic off-season acquisitions, we'll explore the key storylines and potential game-changers in the race for the AL Central crown.
So, dust off your caps and practice your best seventh-inning stretch, as we embark on an exhilarating journey into the heart of American League baseball.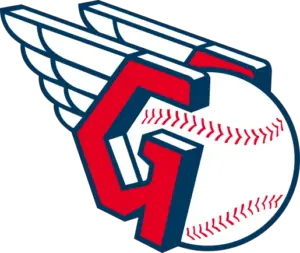 CLEVELAND GUARDIANS
---
2022: 92-70, first place, lost to New York Yankees in Division Series.
Manager: Terry Francona (11th season).
Opening Day: March 30 at Seattle.
He's Here: 1B/DH Josh Bell, C Mike Zunino.
He's Outta Here: C Austin Hedges, OF/DH Franmil Reyes, RHP Bryan Shaw, C Luke Maile, 1B Bobby Bradley, INF Yu Chang, OF Nolan Jones, C Sandy Leon.
Top Hitters: 3B José Ramírez (.280, 29 HRs, 126 RBIs, .869 OPS, AL-high 44 doubles), 2B Andrés Giménez (.297, 16, 69, .837 OPS, AL-high 25 HBP), LF Steven Kwan (.298, 6, 52, .373 OBP, 9.4 AB per K, 3rd in AL Rookie of Year voting), SS Amed Rosario (.283, 11, 71, AL-high 9 triples), 1B/DH Josh Bell (.266, 17, 71, .784 OPS with Nationals and Padres).
Projected Rotation: RH Shane Bieber (13-8, 2.88 ERA, 198 Ks in 200 innings), RH Triston McKenzie (11-11, 2.96, 190 Ks), RH Cal Quantrill (15-5, 3.38; 9-0 at home in 19 starts), RH Zach Plesac (3-12, 4.31), RH Aaron Civale (5-6, 4.92).
Key Relievers: RH Emmanuel Clase (3-4, 1.36 ERA, MLB-leading 42 saves), RH Eli Morgan (5-3, 3.38, 13 walks in 66 1/3 innings), RH James Karinchak (2-0, 2.03, 3 saves, 62 Ks in 39 innings), LH Sam Hentges (3-2, 2.32, 57 appearances), RH Enyel De Los Santos (5-0, 3.04 in 50 games).
Outlook: In their first year as the Guardians, baseball's youngest team rolled to a surprising division title, winning the AL Central by 11 games. They did it without a proven power hitter in a lineup that relied on patience at the plate, speed on the bases and timely hits. The club hopes signing the switch-hitting Bell will give the Guardians an infusion of extra-base pop. Bieber bounced back nicely following an injury-slowed season. Cleveland's strong bullpen is a major weapon for Francona, who has finally recovered from some major health concerns. Expectations are to go farther in the postseason for a franchise that hasn't won the World Series since 1948.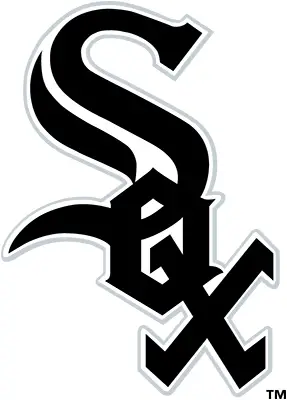 CHICAGO WHITE SOX
---
2022: 81-81, second place.
Manager: Pedro Grifol (first season).
Opening Day: March 30 at Houston.
He's Here: RHP Mike Clevinger, OF Andrew Benintendi.
He's Outta Here: Manager Tony La Russa, 1B Jose Abreu, RHP Johnny Cueto, OF AJ Pollock, OF Adam Engel, INF Danny Mendick.
Top Hitters: SS Tim Anderson (.301, 6 HRs, 25 RBIs in 79 games), OF Eloy Jiménez (.295, 16, 54, .858 OPS in 84 games), OF Luis Robert (.284, 12, 56 in 98 games), 3B Yoán Moncada (.212, 12, 51), 1B Andrew Vaughn (.271, 17, 76), OF Andrew Benintendi (.304, 5, 51 with Royals and Yankees).
Projected Rotation: RH Dylan Cease (14-8, 2.20 ERA, 227 Ks), RH Lance Lynn (8-7, 3.99), RH Lucas Giolito (11-9, 4.90), RH Michael Kopech (5-9, 3.54), RH Mike Clevinger (7-7, 4.33 with San Diego).
Key Relievers: RH Liam Hendriks (4-4, 2.81 ERA, 37/41 saves), RH Reynaldo López (6-4, 2.76), RH Joe Kelly (1-3, 6.08), LHP Aaron Bummer (2-1, 2.36), LH Jake Diekman (5-4, 4.99 for Red Sox and White Sox), RH Kendall Graveman (3-4, 3.18), RH Jimmy Lambert (1-2, 3.26), RH José Ruiz (1-0, 4.60).
Outlook: The White Sox had their sights set on a deep playoff run this time last year after back-to-back early exits, only to deliver their most disappointing season in recent memory. Hall of Fame manager La Russa is gone after two seasons, and so is Abreu, the 2020 AL MVP. The White Sox hope better health and a change on the bench, not to mention the few additions they made, give them the lift they need to bounce back. One big question is when Hendriks will pitch. The three-time All-Star announced in January he has non-Hodgkin lymphoma. Clevinger was investigated by MLB after the mother of his daughter revealed allegations of domestic abuse in an Instagram post in January, about seven weeks after he signed with Chicago. MLB ultimately opted not to discipline him.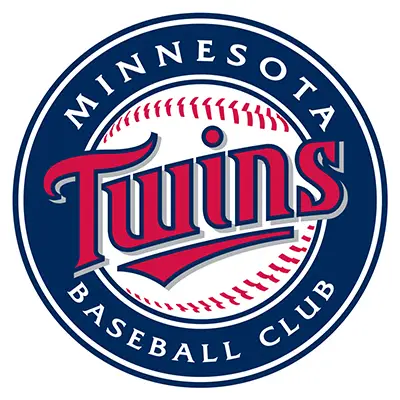 MINNESOTA TWINS
---
2022: 78-84, third place.
Manager: Rocco Baldelli (fifth season).
Opening Day: March 30 at Kansas City.
He's Here: RHP Pablo López, OF Joey Gallo, C Christian Vázquez, OF Michael Taylor, INF Kyle Farmer, INF Donovan Solano.
He's Outta Here: 1B/2B Luis Arraez, 3B Gio Urshela, C Gary Sánchez, RHP Dylan Bundy, RHP Chris Archer, RHP Michael Fulmer, LHP Devin Smeltzer, 1B Miguel Sanó, OF Jake Cave.
Top Hitters: SS Carlos Correa (.291, 22 HRs, 64 RBIs, .834 OPS), CF Byron Buxton (.224, 28, 51, .833 OPS in 92 games), 3B Jose Miranda (.268, 15, 66, .751 OPS), 2B Jorge Polanco (.235, 16, 56, .751 OPS).
Projected Rotation: RH Sonny Gray (8-5, 3.08 ERA), RH Pablo López (10-10, 3.75 for Miami), RH Tyler Mahle (6-8, 4.40 for Cincinnati and Minnesota), RH Kenta Maeda (missed 2022 season recovering from elbow surgery), RH Joe Ryan (13-8, 3.55).
Key Relievers: RH Jhoan Duran (2-4, 1.86 ERA, 8 saves, 89 Ks in 67 2/3 IP), RH Jorge López (4-7, 2.54, 23 saves for Baltimore and Minnesota), RH Griffin Jax (7-4, 3.36, 1 save).
Outlook: Bringing back Correa on a franchise-record $200 million contract after his agreed-to deals with the Giants and Mets fell through was a game-changer on and off the field for the Twins, who led the AL Central for 108 days last season before a hard fade triggered by a rash of injuries to important players. Buxton was again limited by injury, this time patellar tendinitis in his right knee and a related hip strain that popped up. Polanco is also coming off a bothersome knee injury that might keep him from being ready for opening day. Alex Kirilloff, in line to take over at first base, is yet another key hitter who's been brought along slowly in spring training. If those four and Miranda can stay healthy, the Twins ought to have a productive lineup. If not, they'll miss AL batting champion Arraez — who was traded to the Marlins for López — all the more. While the Twins still don't have a true ace, their rotation is as deep as they've assembled lately. That's good, because they had multiple starting pitchers hurt at all times last season. Maeda is back from Tommy John surgery.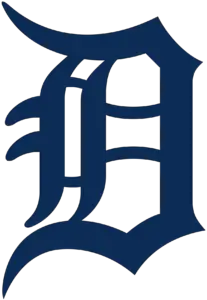 DETROIT TIGERS
---
2022: 66-96, fourth place.
Manager: A.J. Hinch (third season).
Opening Day: March 30 at Philadelphia.
He's Here: RHP Michael Lorenzen, LHP Matthew Boyd, INF Nick Maton, INF Andy Ibanez, OF Matt Vierling.
He's Outta Here: LHP Gregory Soto, RHP Joe Jimenez, LHP Andrew Chafin, INF Harold Castro, OF Willi Castro, INF Jeimer Candelario, C Tucker Barnhart, utility player Kody Clemens.
Top Hitters: SS Javier Baez (.238, 16 HRs, 67 RBIs, 147 Ks in 555 ABs), DH Miguel Cabrera (.254, 5, 43), CF Riley Greene (.253, 5, 42), 1B Spencer Torkelson (.203, 8, 28 in 110 games), C Eric Haase (.254, 14, 44, .748 OPS).
Projected Rotation: LH Eduardo Rodriguez (5-5, 4.05 ERA), LH Matthew Boyd (2-0, 1.35 in 10 games with Seattle), RH Michael Lorenzen (8-6, 4.24 in 18 games for Angels), RH Spencer Turnbull (4-2, 2.88 in 9 games), RH Matt Manning (2-3, 3.43 in 12 games).
Key Relievers: RH Alex Lange (7-4, 3.41 ERA in 71 games), RH Jose Cisnero (1-0, 1.08 in 28 games), LH Tyler Alexander (4-11, 4.81).
Outlook: Hopes are not high in the Motor City, where the Tigers are rebuilding as they enter the first full season under general manager Scott Harris. Detroit hasn't had a winning season since 2016, a fact that cost former GM Al Avila his job last August, and the team hasn't been in the playoffs in nearly a decade. The franchise desperately needs Rodriguez to bounce back after a shaky season on and off the field. The rest of the rotation includes pitchers coming off injury-shortened seasons, potentially another source of concern. Like Rodriguez, Baez is being counted on to provide a better return on the club's investment in him than he delivered last year. Cabrera, who turns 40 on April 18, said this will be the last season of his career and fans will come to Comerica Park to watch him add to his 507 homers, 3,088 hits and 607 doubles. Greene and Torkelson are potentially young players the franchise can build around.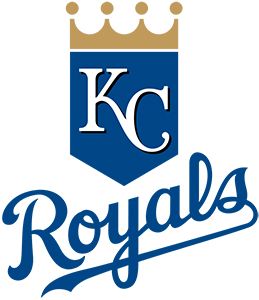 KANSAS CITY ROYALS
---
2022: 65-97, fifth place.
Manager: Matt Quatraro (first season).
Opening Day: March 30 vs Minnesota.
He's Here: RHP Jordan Lyles, LHP Ryan Yarbrough, LHP Aroldis Chapman.
He's Outta Here: Manager Mike Matheny, CF Michael A. Taylor, SS Adalberto Mondesi.
Top Hitters: C Salvador Perez (.254, 23 HRs, 76 RBIs), SS Bobby Witt (.254, 20, 80, 30 SBs), C/OF MJ Melendez (.217, 18, 62), 1B/DH Vinnie Pasquantino (.295, 10, 26).
Projected Rotation: RH Zack Greinke (4-9, 3.68 ERA), RH Jordan Lyles (12-11, 4.42 with Baltimore), RH Brady Singer (10-5, 3.23), LH Ryan Yarbrough (3-8, 4.50 with Tampa Bay), RH Brad Keller (6-14, 5.09).
Key Relievers: RH Scott Barlow (7-4, 2.18 ERA, 24 saves), LH Aroldis Chapman (4-4, 4.46, 9 saves with Yankees), RH Dylan Coleman (5-2, 2.78), RH Taylor Clarke (3-1, 4.04), RH Josh Staumont (3-3, 6.45), LH Amir Garrett (3-1, 4.96).
Outlook: Rather than invest in free agents to improve on last year's dismal record, the Royals hope a change in leadership from Matheny to Quatraro, coupled with some growth in their young core, will help them take a big step forward. Witt emerged as one of the game's bright young stars and Singer had a breakout year, but the Royals need to surround both with more help. That is especially true when it comes to pitching, where Kansas City was among the worst in baseball last season.
---
The Chicago Journal needs your support.
At just $20/year, your subscription not only helps us grow, it helps maintain our commitment to independent publishing.
If you're already a subscriber and you'd like to send a tip to continue to support the Chicago Journal, which we would greatly appreciate, you can do so at the following link:
Send a tip to the Chicago Journal
---
Chicago Journal Newsletter
Join the newsletter to receive the latest updates in your inbox.