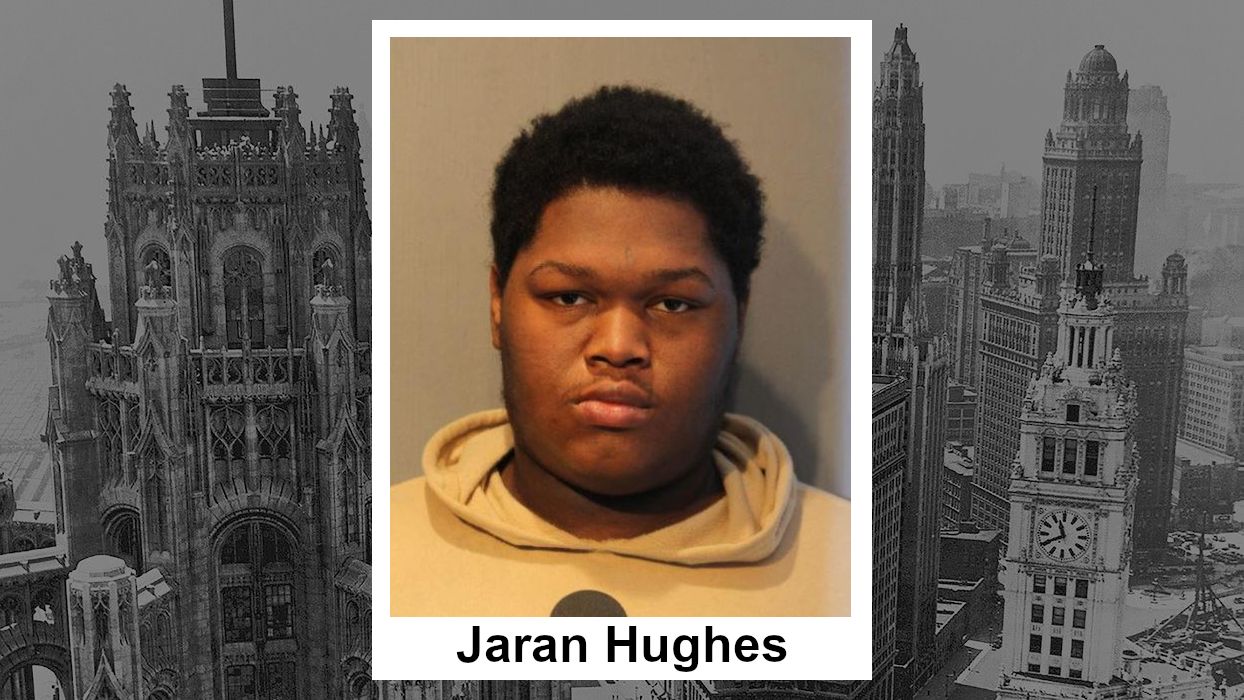 ---
Update: We've learned more about the incident and included the additional details below.
---
CHICAGO - Authorities announced charges this morning against a 21-year-old man who allegedly shot and killed 12-year-old Marcell Wilson in an Englewood bedroom in early January on the city's south side.
---
---
You'll recall the incident occurred around 11:25 p.m. on January 2, 2022, in the 5500 block of S. Aberdeen in the Englewood neighborhood on the city's south side.[1]
At the time, police said that a 12-year-old male, who was later identified by the Cook County Medical Examiner's Office as Marcell Wilson, was sitting on a bed in a back bedroom in the above mentioned location with several individuals.
This morning, police charged Jaran Hughes, 21, of the 6900 block of S. Yale in Chicago, of murdering the child.
We've now learned more about the incident.
According to Assistant State's Attorney James Murphy, the accused had been kicked out of his girlfriend's home earlier that day and had gone to stay with Wilson's older brother. That night, Wilson was playing video games in the back bedroom of the home next to his 13-year-old sister.
As Hughes was on a video call with his girlfriend, the 12-year-old Wilson teased Hughes about her, which he "took exception to," Murphy said.
---
---
Hughes pointed a gun at Wilson who, along with his sister, repeatedly asked him to put the weapon away. Instead, he allegedly racked the slide, pointed it at Wilson, and fired a single shot that struck the 12-year-old in the chest in front of his 13-year-old sister.
Wilson ran out of the room toward his mother saying, "He shot me, he shot me," but he collapsed on the ground before he reached her.
Hughes allegedly tried to pick up the spent shell casing and, according to Murphy, a person in the home who saw him do this said he likes to "pick up his trophies." But he was unable to pick it up and left behind other personal items as he fled.
Hughes allegedly fled to Racine, Wisconsin, where he stayed with family members until he was arrested on January 14th.
According to Murphy, investigators also were able to obtain online conversations between Hughes and his girlfriend in which he lamented that his "life was over" and that he would be going to jail.
Hughes is due back in court for a hearing Feb. 22.
He faces one (1) count of murder in the first-degree.
---
The Chicago Journal needs your support.
At just $20/year, your subscription not only helps us grow, it helps maintain our commitment to independent publishing and remain free from influence.
---
---
Notes & References
---