Update: Boy shot while trying to steal XBox in online meetup sale has died, brother charged
We had previously reported the boy was 15-years-old, but authorities now say the boy was 14-years-old. His 19-year-old brother, Oscar Alvarez, Jr., has been charged.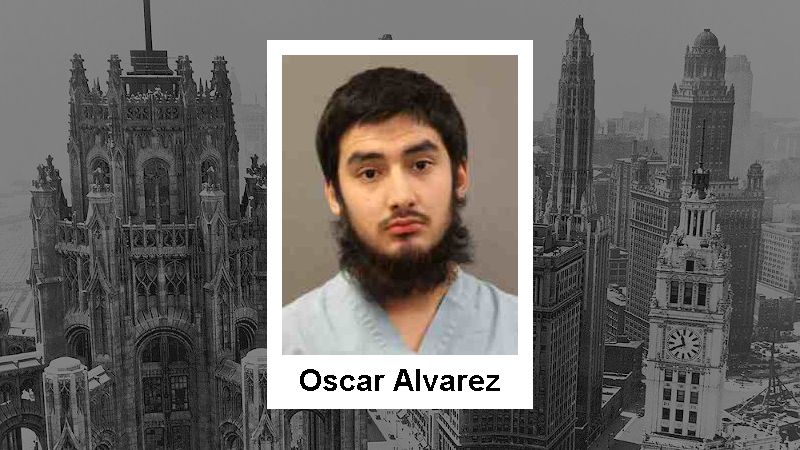 CHICAGO - Earlier this week we reported on an attempted armed robbery that left a 15-year-old in critical condition after being shot in the head and a 19-year-old shot in the shoulder after the pair tried to rob a 29-year-old man of a gaming console they'd arranged to meet to purchase in an online sale.
Authorities now say that the two boys were brothers and the 15-year-old was actually 14-years-old. The 14-year-old boy has now died.
---
---
You can read our initial report HERE but, to recap, a 29-year-old male was contacted in regards to purchasing his XBox gaming console the man had posted for sale online.[1]
It was originally reported that, after initial contact in the 3600 block of N. Octavia near the intersection of Octavia and Waveland in the Dunning neighborhood on the city's northwest side a little after 10:00 p.m., one of the boys pretending to purchase the item grabbed the gaming console and began to walk towards their vehicle without paying the 29-year-old for his item.
The 29-year-old ran after the boy until he saw the second young man sitting in the vehicle and pointing a gun at him.
The 29-year-old drew his own firearm and fired. The 19-year-old was struck in the shoulder and the 14-year-old sustained a gun shot wound to the head.
The 29-year-old male told police he only fired one shot.
The brothers self-transported to the hospital and were subsequently taken to different area hospitals for treatment, the 14-year-old to Lurie Children's and the 19-year-old to Illinois Masonic.
---
---
Authorities have now identified the 19-year-old as Oscar Alvarez, Jr., of the 1900 block of N. Kilbourn in Chicago. Police confirmed to us that he is facing two felony counts of Armed Robbery with Firearm.
According to court records, his 14-year-old brother has been identified as Pablo Alvarez.
CWBChicago has a more detailed write-up of what transpired in the incident, according to prosecutors.[2]
Alvarez allegedly admitted to forming a plan to rob the victim, but he told police he did not take a gun to the meetup. Police did not find a gun in his possession or in his car, according to Assistant State's Attorney Gabriella Morris.
Alvarez is due back in court on November 3.
The incident remains an open investigation and we will continue to update as we know more.
---
Notes & References
---
Chicago Journal Newsletter
Join the newsletter to receive the latest updates in your inbox.