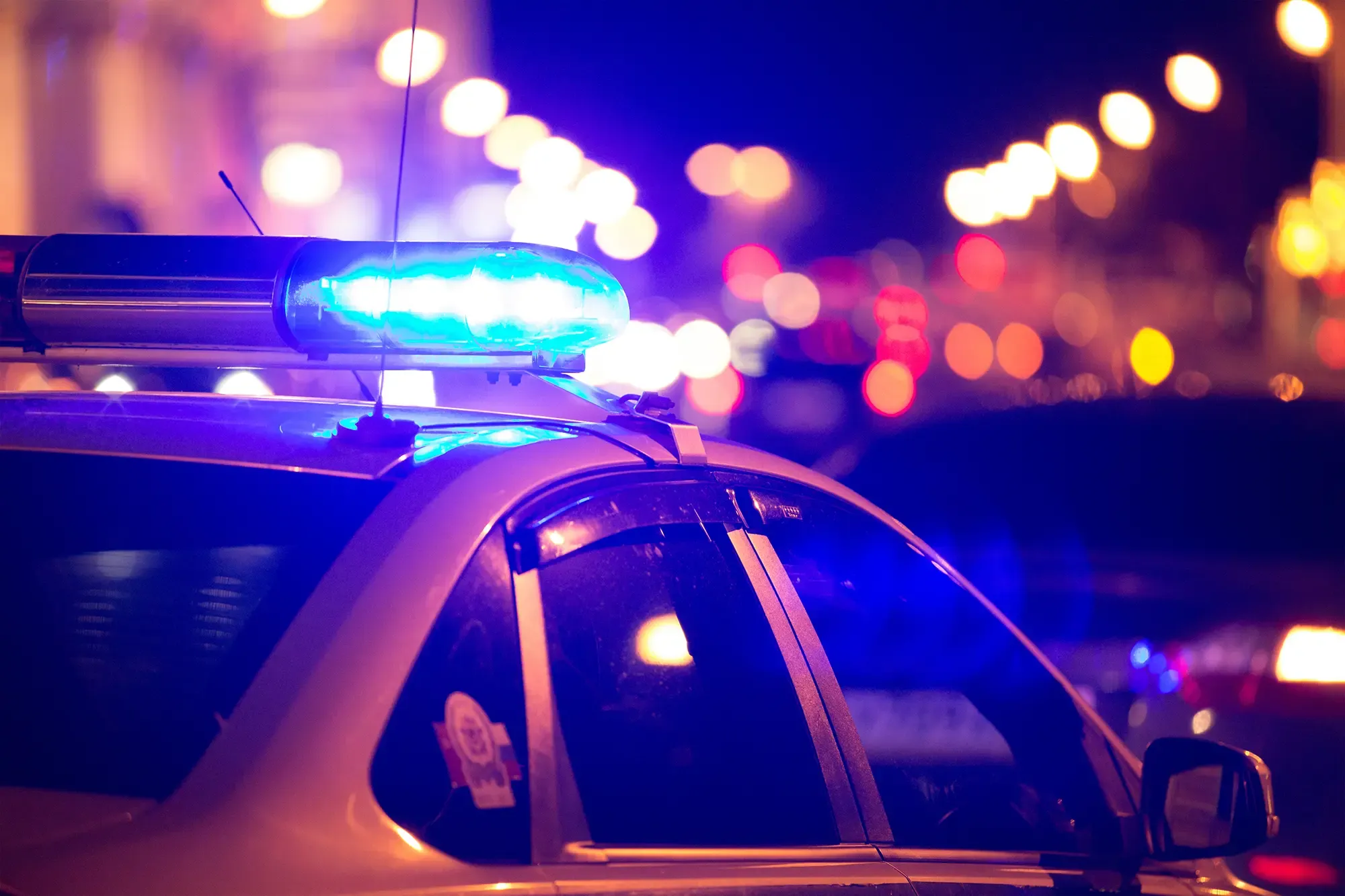 Officials across Illinois reported a total of 3 officer involved shootings this weekend. One of the shootings was in response to a man suspected of murdering two sisters, another was in response to a man shooting and wounding two other individuals, and another involved a woman who was believed to have been having a mental health episode and went into a busy grocery store and fired shots at police officers.
We'll detail all of the incidents below.
---
---
The first incident occurred in downstate Collinsville, Illinois, outside of St. Louis.
Police said that a man named Adam Cobb, 32, shot and killed his ex-girlfriend Jamie Joiner, 30, and her sister Jessica Joiner, 34, in the 1000 block of McDonough Lake Road around 10:30 a.m. on Saturday. Jamie Joiner had reportedly been living with Cobb but had ended their relationship and was in the process of moving out.
Local officers spotted Cobb's vehicle about 1:00 p.m. Saturday near Hillsboro, state police said in a release. Following a chase that led them up the state and into Pana, Illinois, about 50 miles southeast of Springfield, the vehicle became disabled shortly before 2:00 p.m.
Cobb reportedly got out of his vehicle and pointed a firearm at the officers. At which time a 26-year-veteran of the Illinois State Police fired his duty weapon. Cobb was treated Saturday at an area hospital, state police said, but he would later die from his injuries.
No officers were injured in the incident. As required by law, the state police Internal Investigation division is investigating the shooting.
---
---
The second incident took place in suburban Oak Forest, Illinois, about 24 miles south by southwest of Chicago.
Police said they were originally called shortly before 11:00 a.m. to help a driver in need of assistance and a possible mental health evaluation. Police arrived to discover 21-year-old Ketura Wilson, of Calumet City, and she had a gun.
Wilson allegedly fled from Oak Forest officers about 11:50 a.m. Sunday. Officers followed and attempted to negotiate with Wilson who then went inside a local Food4Less grocery store with her firearm.
It was inside that grocery store that Wilson reportedly began shooting at Oak Forest officers and they returned fire.
Wilson was pronounced dead at a local hospital. An Oak Forest officer suffered a serious injury but it's not considered to be life-threatening and the officer was stabilized.
The Illinois Public Integrity Task Force and the Oak Forest Police Department are investigating.
---
---
The third incident began around 1:15 p.m. Sunday when officers were called to the 4200 block of W. Ford City Drive in the Chicago Lawn neighborhood.
Officers arrived to find a 48-year-old woman with a gunshot wound to her neck, police said in a release. Officers attempted to make contact with the male suspect who then fired shots at police and barricaded himself inside a nearby residence.
A police SWAT team was called in to attempt negotiations. The man later was shot by officers and pronounced dead at a hospital, police said.
The woman shot in the neck was in critical condition at Christ hospital. A 78-year-old man who police said had been taken hostage suffered a gunshot wound to his shoulder. He also was in critical condition at a hospital, police said.
Chicago's Civilian Office of Police Accountability was investigating the specifics of the incident and comprehensive use of force.
---
The Chicago Journal needs your support.
At just $20/year, your subscription not only helps us grow, it helps maintain our commitment to independent publishing.
---
---