The Illinois Service Men and Women Killed in Afghanistan
No comment. No politics. Just names.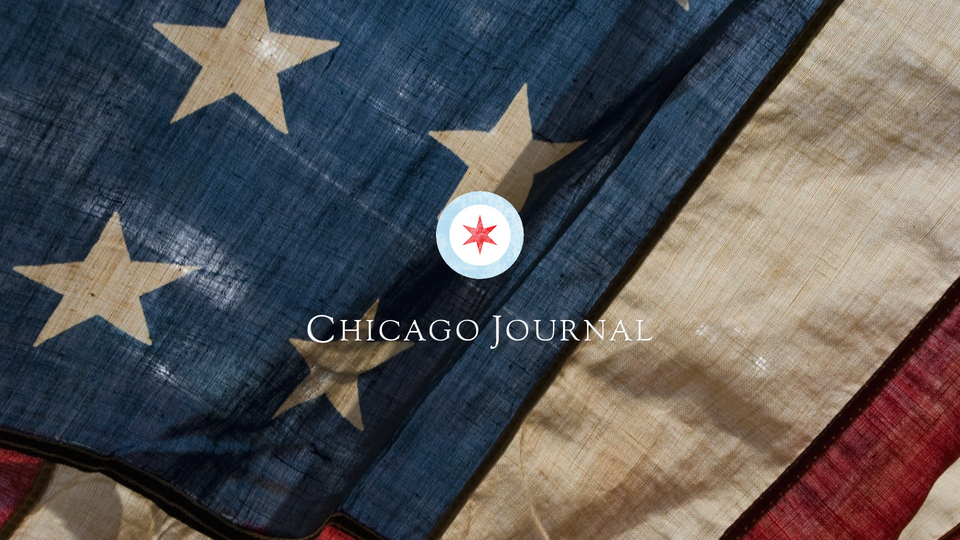 Below is a list of all the service men and women from Illinois killed in Afghanistan since fighting began on October 7, 2001. Service members from other theaters will appear elsewhere.
Don't hesitate to contact the Chicago Journal if we've missed a name or to correct a mistake.
---
---
| Date | Name | Rank | Branch | Age | Hometown |
| --- | --- | --- | --- | --- | --- |
| 3/23/2003 | John Stein | Lieutenant Colonel | Air Force | 39 | Bardolph |
| 3/29/2003 | Jacob L. Frazier | Staff Sergeant | Air National Guard | 24 | St. Charles |
| 8/31/2003 | Adam L. Thomas | Private 1st Class | Army | 21 | Palos Hills |
| 4/12/2004 | Adrian Basil Szwec | Commander | Navy | 43 | Chicago |
| 9/20/2004 | Wesley R. Wells | Specialist | Army | 21 | Libertyville |
| 11/15/2005 | James S. Ochsner | Sergeant 1st Class | Army | 36 | Waukegan |
| 2/13/2006 | Edwin H. Dazachacon | Staff Sergeant | Army | 38 | Belleville |
| 5/5/2006 | Christopher B. Donaldson | Chief Warrant Officer | Army | 28 | Effingham |
| 2/18/2007 | Ryan C. Garbs | Private 1st Class | Army | 20 | Edwardsville |
| 2/27/2007 | Daniel Zizumbo | Private 1st Class | Army | 27 | Chicago |
| 5/6/2007 | Wilberto Sabalu Jr. | Master Sergeant | Army | 36 | Chicago |
| 6/2/2007 | Jacob Michael Lowell | Private 1st Class | Army | 22 | New Lenox |
| 6/17/2007 | Joshua E. Steele | Captain | Army | 26 | North Henderson |
| 6/14/2008 | David Pietrek | Private 1st Class | Marines | 24 | Bensenville |
| 8/1/2008 | David John Badie | Private 1st Class | Army | 23 | Rockford |
| 8/14/2008 | Anthony G. Mihalo | Corporal | Marines | 23 | Naperville |
| 9/17/2008 | Joshua W. Harris | Sergeant | Air National Guard | 21 | Romeoville |
| 9/17/2008 | Jason A. Vazquez | Staff Sergeant | Army | 24 | Chicago |
| 9/29/2008 | Gary J. Vasquez | Sergeant 1st Class | Army | 33 | Round Lake |
| 10/16/2008 | John M. Penich | Sergeant | Army | 25 | Beach Park |
| 10/27/2008 | Kevin D. Grieco | Sergeant | Army National Guard | 35 | Bartlett |
| 2/8/2009 | Jared W. Southworth | 1st Lieutenant | Army National Guard | 26 | Oakland |
| 2/24/2009 | Scott B. Stream | Sergeant | Army National Guard | 39 | Mattoon |
| 3/1/2009 | Simone A. Robinson | Specialist | Air National Guard | 21 | Dixmoor |
| 3/15/2009 | Christopher P. Abeyta | Sergeant | Air National Guard | 23 | Midlothian |
| 3/15/2009 | Norman L. Cain III | Specialist | Army National Guard | 22 | Oregon |
| 3/15/2009 | Robert M. Weinger | Specialist | Army National Guard | 24 | Round Lake Beach |
| 5/10/2009 | Lukasz D. Saczek | Specialist | Army National Guard | 23 | Lake in the Hills |
| 6/19/2009 | Joshua Melton | Staff Sergeant | Army National Guard | 26 | Carlyle |
| 6/19/2009 | Paul G. Smith | Sergeant | Army National Guard | 43 | Peoria |
| 7/6/2009 | Derwin I. Williams | 2nd Lieutenant | Army National Guard | 41 | Glenwood |
| 7/7/2009 | Christopher M. Talbert | Specialist | Army | 24 | Galesburg |
| 7/29/2009 | Gerrick David Smith | Sergeant | Army National Guard | 19 | Sullivan |
| 9/11/2009 | Matthew M. Martinek | Private 1st Class | Army | 20 | DeKalb |
| 9/28/2009 | Christopher D. Shaw | Sergeant 1st Class | Army | 37 | Markham |
| 10/16/2009 | Christopher M. Rudzinski | Sergeant | Army | 28 | Rantoul |
| 10/25/2009 | Devin J. Michel | Private 1st Class | Army | 19 | Stockton |
| 10/27/2009 | Jared D. Stanker | Specialist | Army | 22 | Evergreen Park |
| 11/23/2009 | Jason A. McLeod | Specialist | Army | 22 | Crystal Lake |
| 12/1/2009 | Kenneth R. Nichols Jr. | Sergeant | Army | 28 | Chrisman |
| 12/18/2009 | Albert D. Ware | Sergeant | Army | 27 | Chicago |
| 12/30/2009 | Elizabeth C. Hanson | CIA Operations Officer | CIA | 30 | Rockford |
| 1/3/2010 | Bradley R. Smith | Senior Airman | Air Force | 24 | Troy |
| 1/11/2010 | Jamie R. Lowe | Corporal | Marines | 21 | Johnsonville |
| 1/13/2010 | Kyle J. Wright | Specialist | Army | 22 | Romeoville |
| 6/16/2010 | Gunnar R. Hotchkin | Private 1st Class | Army | 31 | Naperville |
| 7/10/2010 | Joseph W. Dimock II | Specialist | Army | 21 | Wildwood |
| 7/11/2010 | Christopher J. Antonik | Staff Sergeant | Marines | 29 | Crystal Lake |
| 7/16/2010 | Justus S. Bartelt | Staff Sergeant | Marines | 27 | Polo |
| 7/16/2010 | Jesse R. Tilton | Sergeant | Army | 23 | Decatur |
| 7/17/2010 | Matthew W. Weikert | Sergeant | Army | 29 | Jacksonville |
| 7/24/2010 | Frederik E. Vazquez | Lance Corporal | Marines | 20 | Melrose Park |
| 8/18/2010 | Kevin E. Oratowski | Lance Corporal | Marines | 23 | Wheaton |
| 8/19/2010 | Christopher J. Boyd | Corporal | Marines | 22 | Palatine |
| 8/23/2010 | Robert J. Newton | Lance Corporal | Marines | 21 | Creve Coeur |
| 9/18/2010 | Ronald A. Grider | Sergeant 1st Class | Army | 30 | Brighton |
| 9/21/2010 | Joshua D. Powell | Staff Sergeant | Army | 25 | Pleasant Plains |
| 9/26/2010 | Mark A. Simpson | Sergeant | Army | 40 | Peoria |
| 10/5/2010 | Daniel J. Johnson | Senior Airman | Air Force | 23 | Schiller Park |
| 10/8/2010 | John T. Sparks | Lance Corporal | Marines | 23 | Chicago |
| 10/14/2010 | Alec E. Catherwood | Lance Corporal | Marines | 19 | Byron |
| 11/1/2010 | Andrew N. Meari | Private 1st Class | Army | 21 | Plainfield |
| 11/3/2010 | James C. Young | Specialist | Army | 25 | Rochester |
| 11/5/2010 | Jordan B. Emrick | Staff Sergeant | Marines | 26 | Hoyleton |
| 11/10/2010 | James B. Stack | Lance Corporal | Marines | 20 | Arlington Heights |
| 12/24/2010 | Kenneth A. Corzine | Lance Corporal | Marines | 23 | Bethalto |
| 3/9/2011 | Andrew P. Wade | Specialist | Army | 22 | Antioch |
| 8/24/2011 | Andrew R. Tobin | Sergeant | Army | 24 | Jacksonville |
| 10/23/2011 | Jordan S. Bastean | Lance Corporal | Marines | 19 | Pekin |
| 11/5/2011 | Nickolas A. Daniels | Lance Corporal | Marines | 25 | Elmwood Park |
| 11/18/2011 | Adam E. Dobereiner | Private 1st Class | Army | 21 | Moline |
| 1/6/2012 | Christopher A. Patterson | Specialist | Army National Guard | 20 | Aurora |
| 1/20/2012 | Nathan R. McHone | Captain | Marines | 29 | Crystal Lake |
| 1/22/2012 | Joshua C. Pairsh | Captain | Marines | 29 | Equality |
| 3/1/2012 | Conner T. Lowry | Corporal | Marines | 24 | Chicago |
| 4/19/2012 | Dean R. Shaffer | Sergeant | Army | 23 | Pekin |
| 5/19/2012 | Samuel T. Watts | Specialist | Army | 20 | Wheaton |
| 6/10/2012 | Bryant J. Luxmore | Specialist | Army | 25 | New Windsor |
| 6/12/2012 | Trevor A. Pinnick | Specialist | Army | 20 | Lawrenceville |
| 7/13/2012 | Michael E. Ristau | Sergeant | Army | 25 | Rockford |
| 9/22/2012 | Rashun Roberts | Gunners Mate 2nd Class | Navy | 23 | North Chicago |
| 6/9/2014 | Aaron S. Toppen | Private 2nd Class | Army | 19 | Mokena |
| 8/14/2016 | Christopher A. Wilbur | Staff Sergeant | Army | 36 | Granite City |
| 10/19/2016 | Douglas J. Riney | Sergeant | Army | 26 | Fairview |
| 11/12/2016 | Tyler R. Lubelt | Private 1st Class | Army | 20 | Tamaroa |
| 4/26/2017 | Joshua P. Rodgers | Sergeant | Army | 22 | Bloomington |
| 7/29/2019 | Michael Isaiah Nance | Specialist | Army | 24 | Chicago |
| 1/11/2020 | Miguel Villalon | Private 1st Class | Army | 21 | Joliet |
---
---