Summary of recent cases brought by the US Attorney in Northern District of Illinois: January 28, 2022
A brief summary of 4 cases brought last week by the U.S. Attorney's Office of the Northern District of Illinois.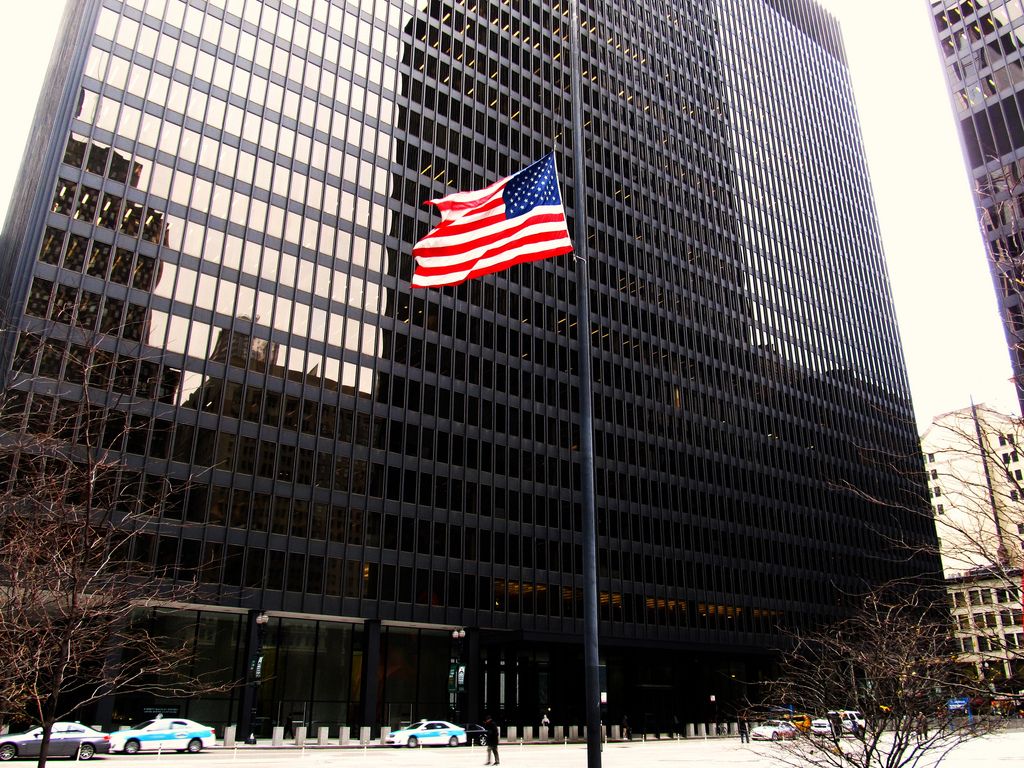 ---
---
Federal Grand Jury Indicts Man in Connection With Armed Robberies of Suburban Chicago Cell Phone Stores
January 21, 2022
A federal grand jury indicted a man for allegedly robbing cell phone stores in the Chicago suburbs.
Ocie Banks, Jr., is accused of brandishing a firearm in three robberies and one attempted robbery in late 2020 and early 2021, according to an indictment unsealed in U.S. District Court in Chicago. The heists and attempted heist occurred at Metro by T-Mobile stores in Cicero, Ill., and Berwyn, Ill.
The indictment charges Banks, 33, of Berwyn, Ill., with three counts of robbery, one count of attempted robbery, and four counts of using, carrying, and brandishing a firearm during a crime of violence. Banks pleaded not guilty last Thursday during his arraignment in federal court.
Convicted Felon Admits Illegally Possessing Semi-Automatic Rifle at Veterans Affairs Hospital in Chicago
January 25, 2022
A convicted felon pleaded guilty to a federal firearm violation for illegally possessing a semi-automatic rifle at the Jesse Brown VA Medical Center in Chicago.
Bernard Harvey, Jr., 43, of Indianapolis, Ind., pleaded guilty to one count of illegal possession of a firearm by a convicted felon. The charge is punishable by up to ten years in federal prison. U.S. District Judge Robert M. Dow, Jr., set sentencing for May 5, 2022, at 10:30 a.m.
Harvey was alleged to have illegally possessed the rifle on Aug. 12, 2019, at the medical center, 820 S. Damen Ave. in Chicago. Harvey had previously been convicted in the Circuit Court of Cook County of multiple felonies, including gun offenses, and was not lawfully allowed to possess the rifle.
---
---
Suburban Chicago Dentist Charged With Orchestrating $1.2 Million Fraud Scheme
January 26, 2022
A suburban Chicago dentist was alleged to have fraudulently obtained $1.2 million in medical care loans for purported dental work that was never performed, according to a federal fraud charge.
Michael D. Egan, 58, of Orland Park, Ill., is charged with one count of wire fraud in a criminal information filed Tuesday in U.S. District Court in Chicago. The charge is punishable by up to 20 years in federal prison.
Egan owned and operated a dental practice in Tinley Park, Ill. The fraud charge alleges that in 2015 and 2016, Egan submitted fraudulent applications to a lending company for medical care loans that would purportedly finance certain patients' dental care. In reality, Egan knew that he would not, and in fact did not, perform the dental work on those patients, the information states. In some instances, after a loan was approved Egan caused the amount to be increased by falsely informing the lending company that additional dental work was needed, when, in fact, Egan knew that no additional treatment – or any treatment at all – would be performed, the information states.
The charge alleges that Egan fraudulently obtained approximately $1.2 million from the lending company. After receiving the fraudulently obtained loan proceeds directly from the lending company, Egan allegedly paid a portion of the money to the purported dental patients as well as to recruiters who had identified the patients to apply for the loans.
Iowa Man Indicted on Federal Drug Trafficking and Firearm Charges
January 27, 2022
An Iowa man has been indicted by a federal grand jury in Rockford on federal drug and firearm charges.
Bradley S. Goddard, 33, of Clinton, Iowa, is charged with possession of a controlled substance with intent to distribute, possession of a firearm in furtherance of a drug trafficking crime, and possession of a firearm by a previously convicted felon, according to an indictment returned Jan. 25, 2022, in U.S. District Court in Rockford. The drug charge involves 50 grams or more of methamphetamine, the indictment states. The charges allege that Goddard possessed the drugs and firearm on Sept. 8, 2021, in Fulton, Ill.
Goddard pleaded not guilty Wednesday during arraignment in federal court.
---
---
The Chicago Journal needs your support.
At just $20/year, your subscription not only helps us grow, it helps maintain our commitment to independent publishing and remain free from influence.
Chicago Journal Newsletter
Join the newsletter to receive the latest updates in your inbox.