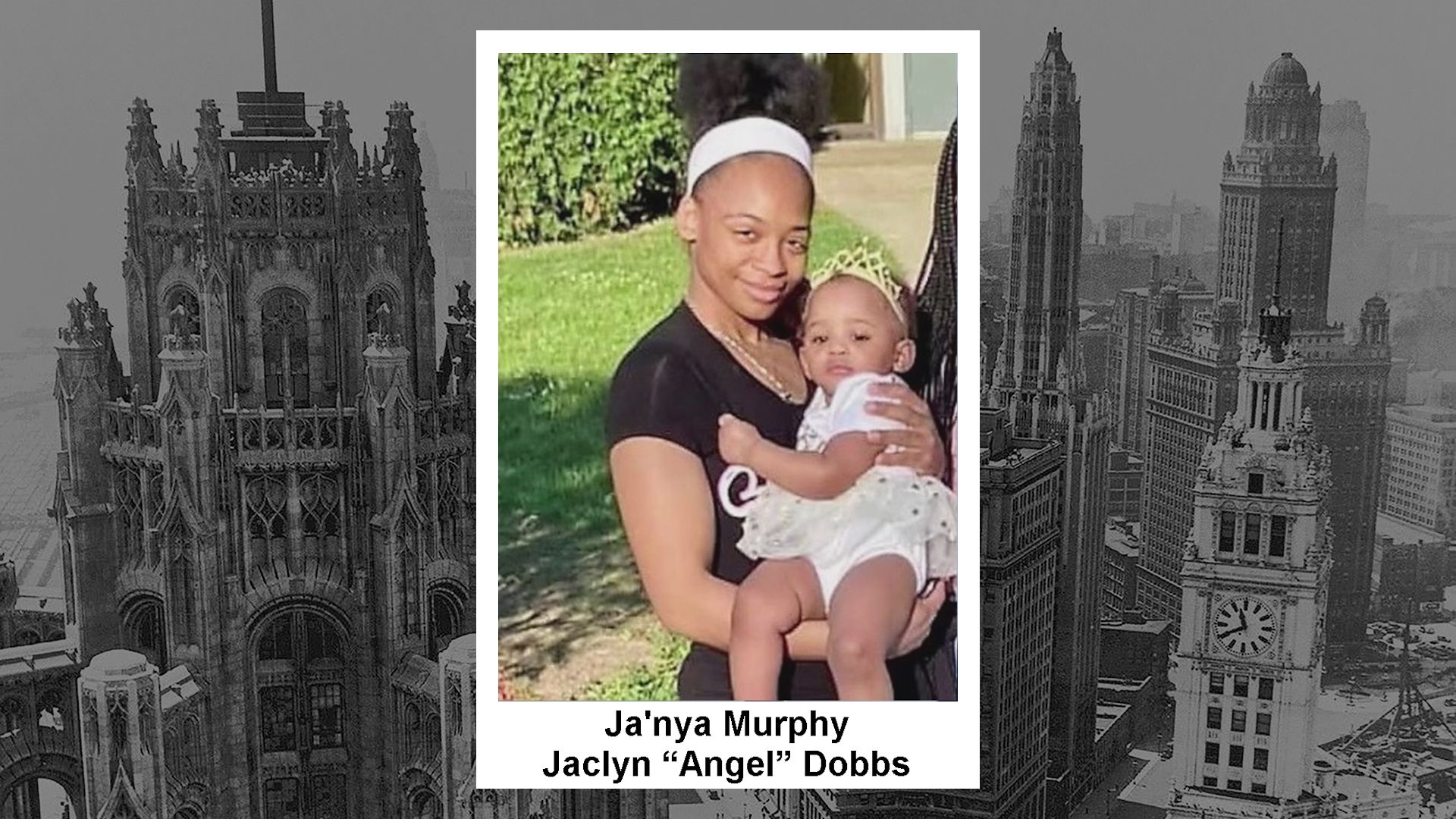 Update: The body found in the Hammond retention pond has been confirmed to be that of 1-year-old Jaclyn "Angel" Dobbs. An autopsy was scheduled for Friday.
---
HAMMOND, Ind. - On Thursday afternoon, a body was discovered in a retention pond near Wheeling, and police believe it is that of 1-year-old Jaclyn "Angel" Dobbs.
Police have been searching the girl since Tuesday night when they found Jaclyn's mother, 21-year-old Ja'nya Murphy, strangled in her Wheeling apartment on the 300 block of Inland Drive.
---
---
Earlier on Thursday, police announced that they had identified a person of interest in the killing of Ja'nya Murphy and the disappearance of her 1-year-old daughter.
Then, early in the afternoon, the Indiana State Police announced investigators were gathering near I-80 and Kennedy Avenue where construction workers had notified authorities to a body in a pond.
In a news conference, police confirmed the body was that of an African American girl under the age of five. Identification of the body was pending, but Wheeling police were at the scene.
Family members became concerned Tuesday when Ja'nya Murphy hadn't been to work and had not been in touch. After a wellbeing check, authorities found the Wheeling apartment's balcony door unlocked and the 21-year-old mother's body inside. Her daughter Jaclyn "Angel" Dobbs was missing, prompting Illinois State Police to issue an advisory.
Authorities said they had identified a person of interest who had a relationship with Murphy and was traveling in a maroon Dodge Grand Caravan with Illinois license plates. The person and vehicle were found late Wednesday in Missouri.
Police said the person of interest has also been located in Missouri and is being questioned.
Wheeling police said the person of interest was last seen with the Ms. Murphy on Monday at a suburban shopping mall. The person had a "previous relationship with Ms. Murphy but is not Jaclyn's father," they added.
"We never had any domestic incidents at the house. We were familiar with any domestic situation there, but at the same time, she was a 21-year-old woman – just like any other 21-year-old," said Wheeling police Deputy Chief Alan Steffens. "She, by accounts, was a great mom – and had great supports with her family. Their concern was with not being able to contact her."
Ja'nya Murphy was a 2018 graduate of Stevenson High School.
---
---