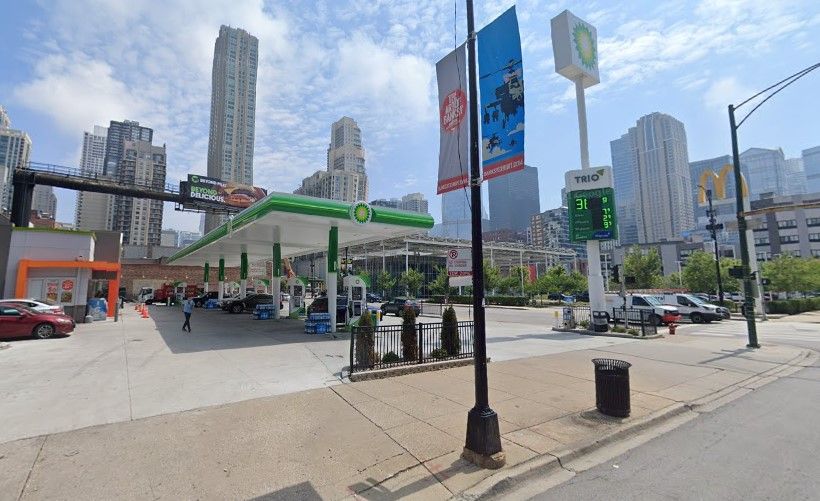 Update: The victim's vehicle was recovered in the 6600 block of S. Champlain Avenue in the Woodlawn neighborhood.
CHICAGO - A gas station security guard in the River North neighborhood fired shots at a car thief who took a woman's car while she was filling her tank yesterday evening, authorities said.
The incident happened around 6:45 p.m. yesterday at the BP Gas Station at 631 N. LaSalle Street in the River North neighborhood.
Police said a 34-year-old woman left the driver's door of her Volvo open while she got out to pump gas. An as-yet-unknown offender approached, got in the car, and fled westbound.
Though it's unclear to say for certain if the woman attempted to stop the car thief, police did note that the woman was struck by the driver's side door as the offender fled and sustained a laceration to the left knee. The cut the woman received was reportedly not deep and she declined medical attention.
At the same time, a security guard in the gas station parking lot reportedly pulled a firearm and fired shots at the fleeing offender. Police noted that the security guard had a valid Illinois FOID card, however, CPD usually notes if the person firing their weapon also has a valid Illinois CCL.
Fortunately, no other injuries have been reported since the incident.
The River North neighborhood and this gas station can be very busy, particularly at that time of day just after rush hour. This gas station is next door to one of the city's busiest Portillo's restaurants and across the street from one of the largest McDonald's locations in the entire country (the site of the former Rock 'N Roll McDonald's).
No one is in custody. A weapon was recovered on scene.
---
The Chicago Journal needs your support.
At just $12/year, your subscription not only helps us grow, it helps maintain our commitment to independent publishing.
---