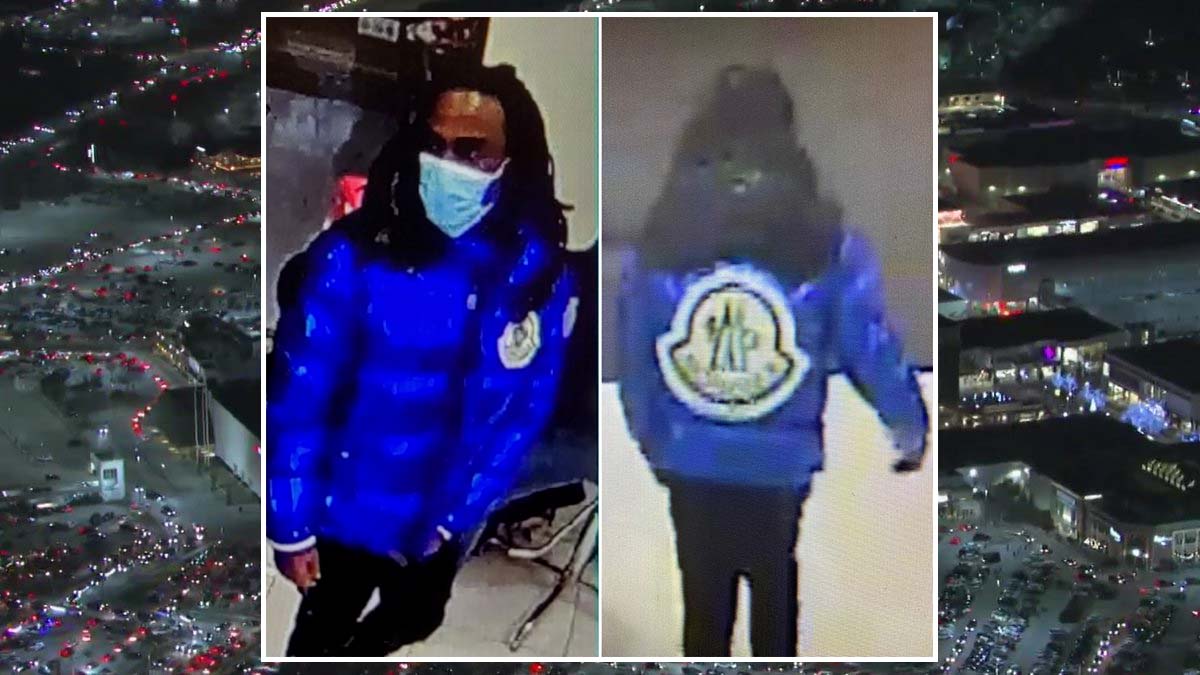 OAK BROOK, Ill. – Authorities have provided us with an official update to their investigation into the shooting incident Thursday evening at one of the busiest malls in the Chicago metro region on the night before Christmas Eve.
Officials estimate the mall was at greater than 80% of its capacity at the time the shooting occurred.
---
---
Police told us that at approximately 5:44 pm on the second floor in the Nordstrom wing, near the Ann Taylor at Oakbrook Center Mall, an as yet unconfirmed number of shots were fired that injured four people.
There were two suspected shooters and one individual listed as a companion that were involved in a confrontation that lead to an exchange of gunfire.
"This is just a very unfortunate incident that is completely out of character for our area," Police Chief James Kruger said.
The outdoor mall is a major shopping destination about 15 miles west of Chicago. TV stations with aerial cameras showed police cars and emergency vehicles spread across the property with their lights flashing.
An Oak Brook Police Officer working an extra detail at Nordstrom heard the shots and responded immediately to the scene. With the assistance of mutual aid police units and Oakbrook Center Security, the mall was locked down, and two people involved were in custody.
One offender was shot four times: once in the left thigh, once in the right thigh, once in the right calf, and once in the lower back. Police Officers rendered immediate life-saving first aid to the suspect and the suspect underwent successful surgery and is expected to survive.
---
---
There were four additional injuries reported.
Witnesses described a female in her 40s who was shot in the left thigh, another female in her 40s who was shot in the left thigh, and a female in her 20s who was shot in the right foot. The fifth victim, a female in her 20s, fractured her ankle while fleeing from the scene.
The female gunshot victims are all recovering at Good Samaritan Hospital in Downers Grove, while the female with the fractured ankle is at Elmhurst Hospital. All are expected to be non-life threatening injuries.
Responding Oak Brook Police Officers took one suspect into custody as he attempted to leave the area.
Police have one suspected shooter and companion in custody. There is one suspected shooter still at large. The offender at large is a black male with long dark dreadlocks who appears in his 30s, medium build, and height.
Two weapons described as pistols and a vehicle registered to one of the suspects were recovered at the scene.
Police secured the mall at approximately 11:55 pm and turned it back to mall management.
Shoppers who were interviewed as they were gradually released said they took cover in stores and dressing rooms.
The investigation and search for the additional suspect continues.
---
---
The Chicago Journal needs your support.
At just $20/year, your subscription not only helps us grow, it helps maintain our commitment to independent publishing and remain free from influence.
---