Naperville pimp sentenced to 30 years for violently sex trafficking women
Prosecutors had sought life in prison due to Biancofiori's extensive criminal history, including a famous story decades old that made national headlines about forgiveness and compassion.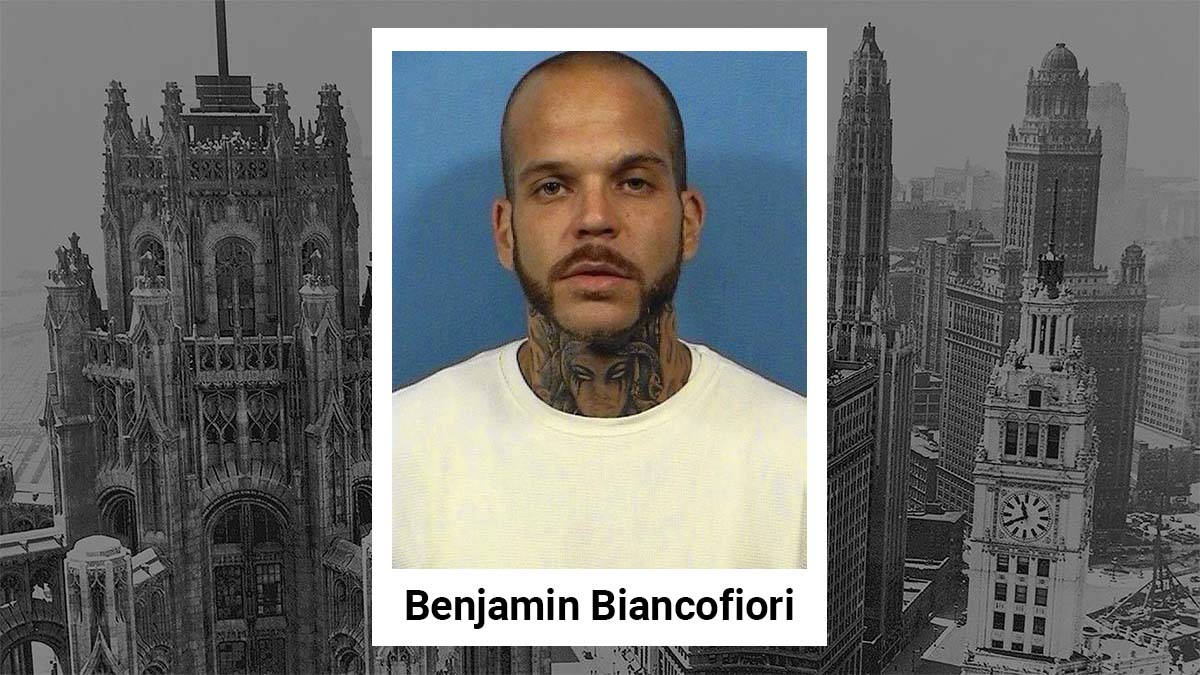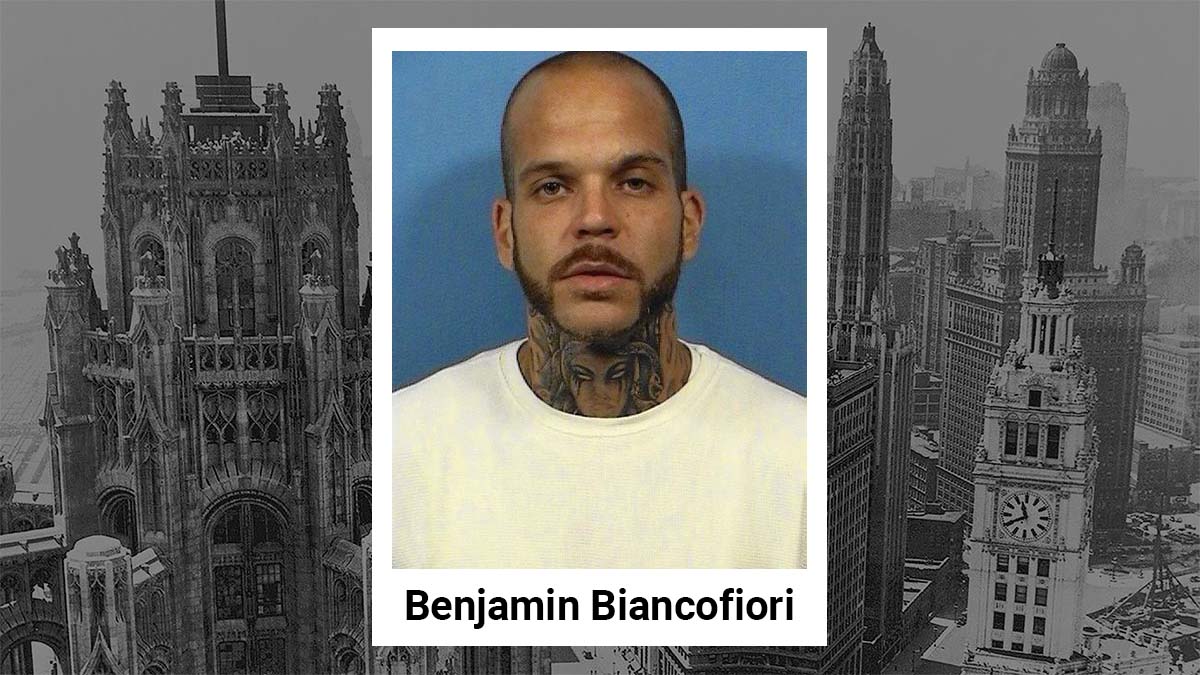 CHICAGO — A suburban Chicago man has been sentenced to 30 years in federal prison for violently sex trafficking multiple women over the course of a decade.
---
---
A jury convicted Benjamin Biancofiori, 41, of Naperville, Ill., back in 2018 on sex trafficking and obstruction charges but, due to delays caused by COVID-19, U.S. District Judge Harry D. Leinenweber was unable to impose the prison sentence until this Thursday, after a hearing in federal court in Chicago.
Authorities won the conviction after proving that, from 2007 to 2016, Biancofiori used false promises of assistance to entice at least 10 women into performing commercial sex acts. Biancofiori was accused of recruiting multiple victims, arranged for them to travel to meet customers in the Chicago area and other locations in the United States.
Prosecutors say he often beat and punched the women, and that he kept almost all of the money they received. One of the women testified at his trial that he even withheld food and stole birth certificates to keep women captive. On one occasion, Biancofiori arranged for a victim to be returned to him at gunpoint after she tried to leave him. Prosecutors even said one woman urinated on herself after the beating Biancofiori gave her.
Prosecutors had sought life in prison due to Biancofiori's extensive criminal history. This was not Biancofiori's first major run-in with law enforcement.
Nearly 25 years ago, while he was a teenager attending Wheaton North High School, Biancofiori was given a second chance that made national headlines and was highlighted as a stunning story of forgiveness and compassion. The story was even featured in an episode of "The Oprah Winfrey Show."
---
---
In September 1997, David Kinkley, a 16-year-old sophomore at Wheaton North High School, was at a friend's home when he received a call from Biancofiori - also a student at Wheaton North, at the time - who offered him a ride to the bank to deposit money Kinkley had made waiting tables. Biancofiori drove Kinkley to Glen Ellyn where, along with several other boys, robbed and beat him.
Kinkley reported the crime to police and Biancofiori and an accomplice were charged, but Kinkley began receiving phone calls and threats shortly after. Terrified, he wrote his parents a letter describing his feelings.
On Oct. 22, 1997, two train engineers said they saw a dark-haired young man sitting along the tracks near the Bridge Street overpass just west of downtown Wheaton. Kinkley stepped in front of their train.
At Biancofiori's sentencing, prosecutors read the letter written by Kinkley shortly before his suicide. His parents discovered it several days after his death.
"The gangs are after me," Kinkley wrote. "I want to see the people prosecuted. Gangs don't forget. I have heard they are coming to my house."
Prosecutors had sought a 15 year sentence for Biancofiori but, to their surprise, David Kinkley's parents approved a plea bargain for Biancofiori and pushed for leniency. Biancofiori, then 18, would only serve 6 months in DuPage County jail.
The Chicago Tribune reported at the time that Marianne Kinkley said she and her husband struggled with forgiveness but genuinely cared about Biancofiori's future.[1] They feared that spending time in prison amid its rampant gang culture would harden him.
As Jason Meisner at the Tribune reported, he did not turn his life around. Court records show that Biancofiori amassed a series of arrests in the years after Kinkley's death, culminating with an 18-month stint in prison for a 2011 gun conviction.
Back to the sentencing from Thursday, two co-defendants of Biancofiori in the sex trafficking case pleaded guilty and admitted to conspiring with Biancofiori to engage in sex trafficking. Marcus Willis, of Wheaton, Ill., and Nathan Perez, of West Chicago, Ill., are awaiting sentencing.
---
---
Notes & References
---
Chicago Journal Newsletter
Join the newsletter to receive the latest updates in your inbox.