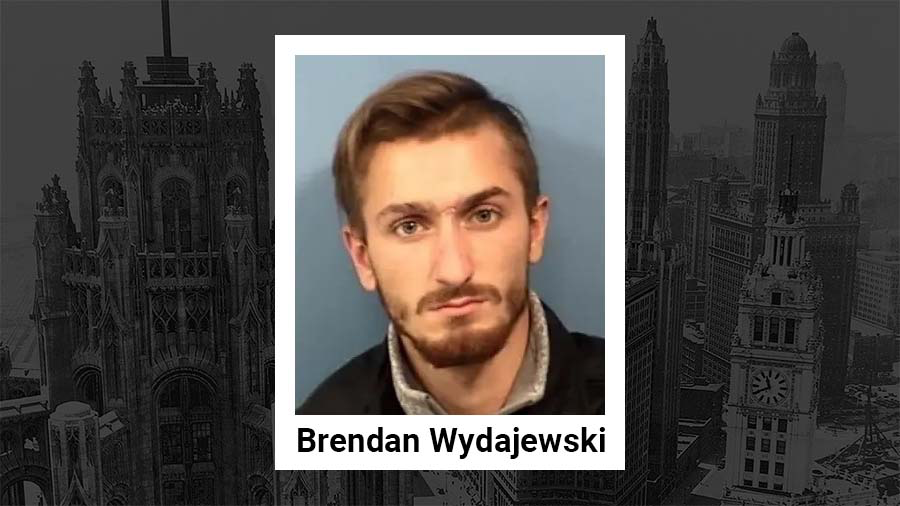 WHEATON, Ill. — A suburban Chicago man has been charged in the October deaths of three people killed when he allegedly crashed his vehicle while drunk into another car at a speed over 120 mph (193 kilometers per hour), prosecutors said.
---
---
Brendan Wydajewski, 22, faces three felony counts of aggravated driving under the influence causing death, and misdemeanor counts of unlawful possession of a firearm and transportation or possession of open alcohol by a driver, the DuPage County state's attorney's office said Monday.
The Naperville man allegedly had a blood-alcohol level of .147 — well above the state's limit of .08 — when his vehicle crashed into another car in Lisle on Oct. 30 while traveling at 122 mph (196.3 kph), prosecutors said.
The impact cut in half a car driven by Andrew Purtill, 46, of Aurora, who was pronounced dead at the scene.
Wydajewski was injured but one of his two passengers, Geovanny Alvarez, 22, of Waukegan, died at the scene and the other passenger, Graciela Leanos, 21, of Shorewood, died later at a hospital.
Wydajewski was released Sunday from an area hospital, and a DuPage County judge set his bond Monday at $500,000, prosecutors said in a news release.
He faces firearm charges because officers allegedly found two handguns in his vehicle.
Online court records do not list an attorney for Wydajewski, and it was unclear Tuesday whether he has an attorney who could speak on his behalf.
His next court appearance is Jan. 11.
---
---