Man on parole charged in triple slaying outside Portage Park bar
According to records, Parsons-Salas was charged with first-degree murder in a 2009 Albany Park home invasion but the case against him was separated and a lesser sentence received after his codefendant confessed. He was paroled in October 2022.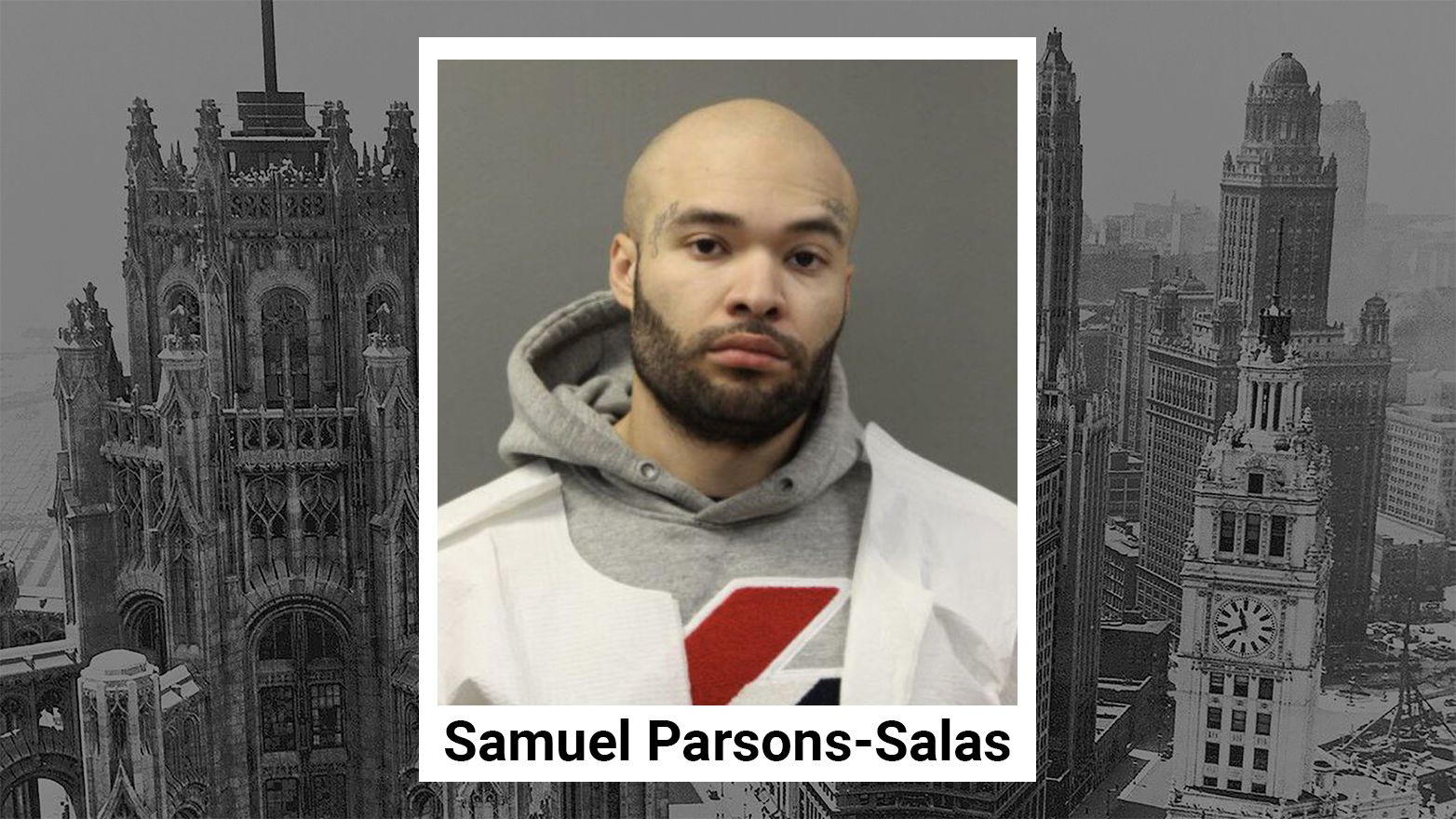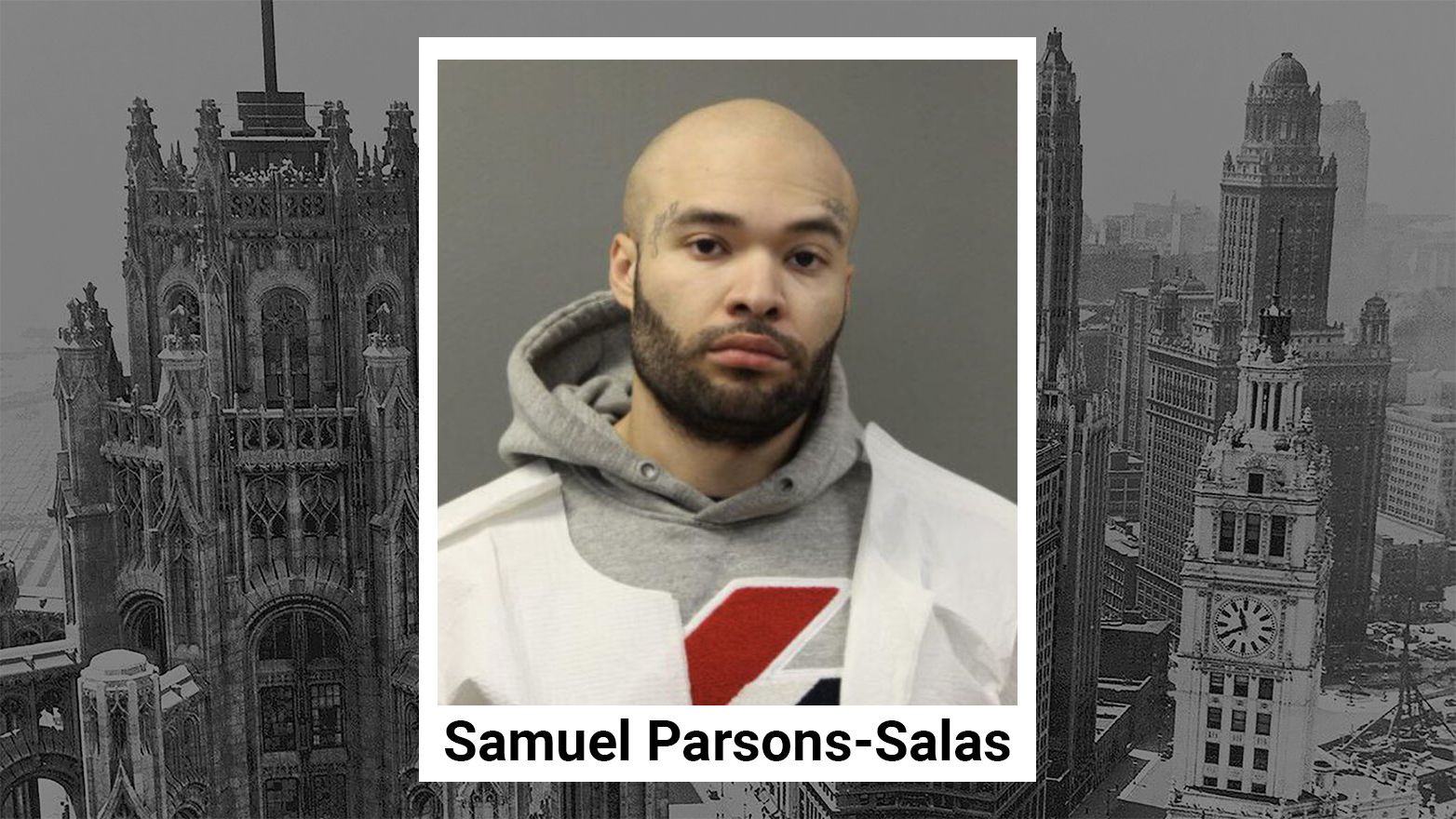 Update: We've updated this post to include additional details from the shooting, as well as comments from Supt. David Brown.
CHICAGO - A Chicago man who was paroled less than 3 months ago has been charged by Chicago Police in the slayings of three people outside of a bar in Portage Park early Sunday morning, authorities said. A fourth person was critically injured in the shooting and is fighting for her life.[1]
Samuel Parsons-Salas, 32, of the Portage Park neighborhood in Chicago, was arrested Monday by Chicago Police in the 5200 block of W. Montrose in Jefferson Park.
Police say he's the person who shot and killed Ricky Vera, Mario Pozuelos, and Mercedes Tavares just before 2:30 a.m. outside of Vera Lounge in the Portage Park neighborhood on the city's northwest side.[1:1] The 50-year-old Vera and 26-year-old Pozuelos were both shot in the head and chest and pronounced dead on scene, while the 24-year-old Tavares was rushed to a hospital and later died from her injuries. A 25-year-old female - understood to be Mariah Vera, the daughter of Ricky Vera and whose birthday the group was out celebrating that night - remains in critical condition at Illinois Masonic Medical Center with a gunshot wound to the head.
Parsons-Salas was formally charged Tuesday with three felony counts of first-degree murder, one count of attempted murder, and one count of felony kidnapping with a firearm.
Twitter account @CPD1617Scanner was able to obtain video of the shooting (WARNING: It is graphic):
Sent in. Video of the triple homicide, 4 people shot at Central and School stemming from Vera Lounge this weekend. A cold blooded execution. #Chicago pic.twitter.com/Y9wJ2Anxsl

— 16th & 17th District Chicago Police Scanner (@CPD1617Scanner) December 13, 2022
According to Supt. David Brown, Parsons-Salas was asked to leave after a "disturbance" at a birthday party being held at the bar. Surveillance video captured him retrieving a gun from a vehicle and, when people inside the lounge came outside there was an additional confrontation and Parsons-Salas opened fire. Video from the scene then shows Parsons-Salas approach at least two of the victims and fire additional shots into them, execution style, before running into a vehicle that drives away.
This is not Parsons-Salas' first run-in with the law. After a pair of robbery convictions in 2008 and 2010, he was sentenced to five years in prison, according to the Illinois Department of Corrections.
Later, local site DNAInfo.com (which is no longer published) reported that in the first week of 2014 Parsons-Salas was arrested in connection to the September 21, 2009 slayings of a young couple in the Albany Park neighborhood during a home invasion.[2] The Chicago Tribune also reported the story.[3]
According to Chicago Police records, Parsons-Salas was officially charged with two counts of first-degree murder in the Albany Park killings but the case against him was later separated from that of his codefendant, Christopher Doehring, purportedly after Doehring reportedly confessed to the Albany Park killings on a prison telephone.[4] Doehring was sentenced to natural life in prison plus 15 years.
Parsons-Salas himself appears to have then been convicted on charges of Armed Home Invasion and sentenced to an additional 8 years in prison for the Albany Park case. Though it's unclear when or where it occurred, along the way he picked up another charge of Aggravated Battery to a Corrections Officer, but the sentence was shorter than the term he was already serving.
EDIT: We previously published that Parsons-Salas was released the first week of October 2022, but according to court records and Supt. David Brown, Parsons-Salas was released from Western Illinois Correctional Center in Mt. Sterling, IL the last week of September 2022.
Parsons-Salas is due in felony bond court tomorrow.
After calling the attack "horrific," Supt. Brown urged the judge to "throw away the key."
---
The Chicago Journal needs your support.
At just $20/year, your subscription not only helps us grow, it helps maintain our commitment to independent publishing.
If you're already a subscriber and you'd like to send a tip to continue to support the Chicago Journal, which we would greatly appreciate, you can do so at the following link:
Send a tip to the Chicago Journal
---
Notes & References
---
Chicago Journal Newsletter
Join the newsletter to receive the latest updates in your inbox.