Man charged in recent attacks on older women, including tourist
Coleman was charged with 4 felonies in the attack on the 66-year-old tourist which occurred one day after he was released for attacking a 60-year-old woman.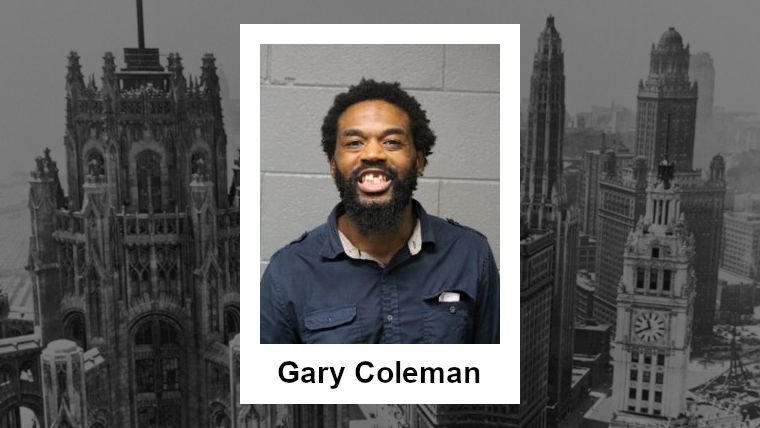 CHICAGO - A man has been charged with 4 felonies in an incident in which he repeatedly struck a 66-year-old woman at the CTA Green Line station, causing her to fall onto the tracks, Chicago police said.
---
---
Police said the woman was on the platform at the CTA Green Line station in the 0-100 block of West Cermak at approximately 6:55 p.m. last Friday when she was punched and shoved by a Chicago man, 32-year-old Gary Coleman. As a result the woman fell onto the tracks and sustained head and arm injuries.
The woman was taken to Northwestern Memorial Hospital and treated for her injuries.
Coleman was charged with 1 felony count each of Aggravated Battery of a Senior Citizen, Aggravated Battery causing Great Bodily Harm, Aggravated Battery in a Public Place, and Aggravated Battery of a Transit Passenger.
But there's more detail to the story as reported by CWBChicago.[1]
The man had already been in court last week. For punching a 60-year-old woman in the Loop in a separate incident. That woman fell and was knocked unconscious when she hit her head on the sidewalk.
---
---
CWBChicago reported that Judge Gerardo Tristan Jr. sentenced Coleman to eight months conditional discharge for knocking the 60-year-old woman out and Coleman was released last Thursday.
The next day, last Friday, is when the incident with the 66-year-old occurred.
The woman was visiting the city to watch her daughter race in the Chicago marathon and her injuries included a broken right orbital bone, a dislocated wrist, a concussion, and cuts to her forehead.
Judge David Navarro, who ordered Coleman held without bail on the new allegations, noted that, "Fortunately, [the victim] didn't hit a rail that could have electrocuted her."
Read CWBChicago's reporting here.
---
Notes & References
---
Chicago Journal Newsletter
Join the newsletter to receive the latest updates in your inbox.