Illinois House OKs weapons ban, on to Senate
Critics argued the legislation is unconstitutional and wouldn't survive a court challenge.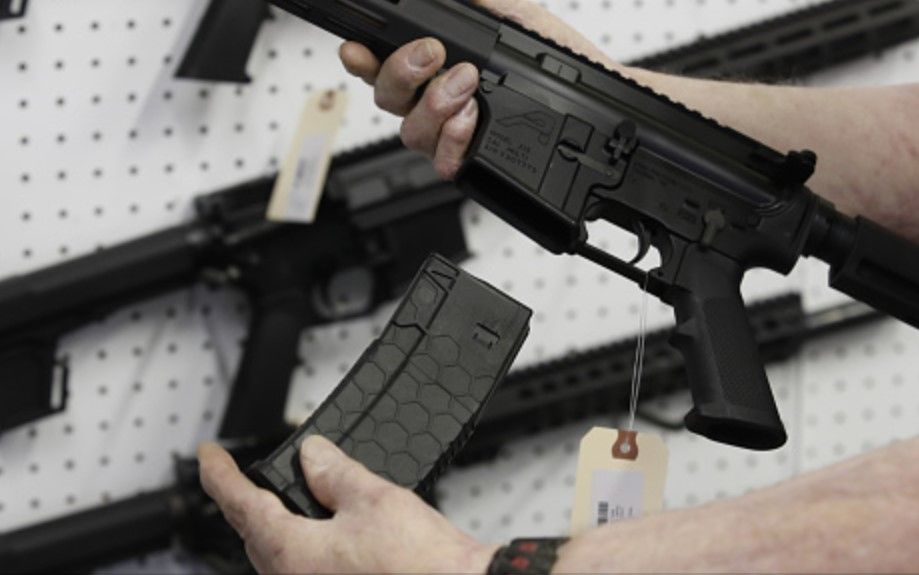 By JOHN O'CONNOR | AP Political Writer
SPRINGFIELD, Ill. (AP) — A ban on dozens of semiautomatic weapons, a top campaign promise of Gov. J.B. Pritzker, won Illinois House approval early Friday.
The House voted 64-43 to outlaw .50-caliber guns and cartridges, not defining the term semiautomatic but listing specific types or brands of 20 pistols and five dozen rifles. Leading negotiations on the issue was Rep. Bob Morgan, a Deerfield Democrat who attended the July 4th parade in the Chicago Suburb of Highland Park where a gunman killed seven and injured 30.
Pritzker made such a ban a main point of his reelection bid last year. He will be inaugurated to a second term Monday.
The version the House approved was a substitute measure submitted late Thursday by House Speaker Emanuel "Chris" Welch, which increases the maximum magazine capacity to 12 from 10 and removes a previous provision barring those under 21 from obtaining a Firearm Owner's Identification card, which is necessary to handle guns in Illinois.
Restraining orders for those judged a danger to themselves or others would also be eligible to be expanded to a year from six months previously.
Critics argued the legislation is unconstitutional and wouldn't survive a court challenge.
Illinois State Rifle Association lobbyist Ed Sullivan said a U.S. Supreme Court case last summer found that New York's requirement that those seeking a concealed carry permit show "proper cause" prevented citizens with regular self-defense needs from exercising their Second Amendment right to possess commonly used firearms.
"These are commonly used firearms, and the court found that any weapon that is commonly used today is similar what was there in 1791," Sullivan said.
Critics also complained that currently legal guns would be confiscated by the government, an idea Welch, a Hillside Democrat, attempted to contradict on the House floor.
"We are not taking any guns away from lawful gun owners," Welch said. "We know that this topic is contentious. We also may not all agree on the solutions being presented. But what we do know is that gun violence is impacting communities in every single corner of this state."
The measure moves to the Senate, where it would take 30 votes to pass in this lame-duck session, which ends Tuesday, a day before a new General Assembly is sworn in.
"These are critically important issues, and the Senate Democratic Caucus is committed to enacting the most effective legislation possible," said John Patterson, spokesman for Senate President Don Harmon of Oak Park. "Senators are giving these proposals an extensive review and careful evaluation."
---
The Chicago Journal needs your support.
At just $20/year, your subscription not only helps us grow, it helps maintain our commitment to independent publishing.
If you're already a subscriber and you'd like to send a tip to continue to support the Chicago Journal, which we would greatly appreciate, you can do so at the following link:
Send a tip to the Chicago Journal
---
Chicago Journal Newsletter
Join the newsletter to receive the latest updates in your inbox.