Happening Now: The 57th Chicago International Film Festival
This year's festival is running from October 13-24, 2021 and has scheduled 80 features and 60 shorts playing at several locations across the city.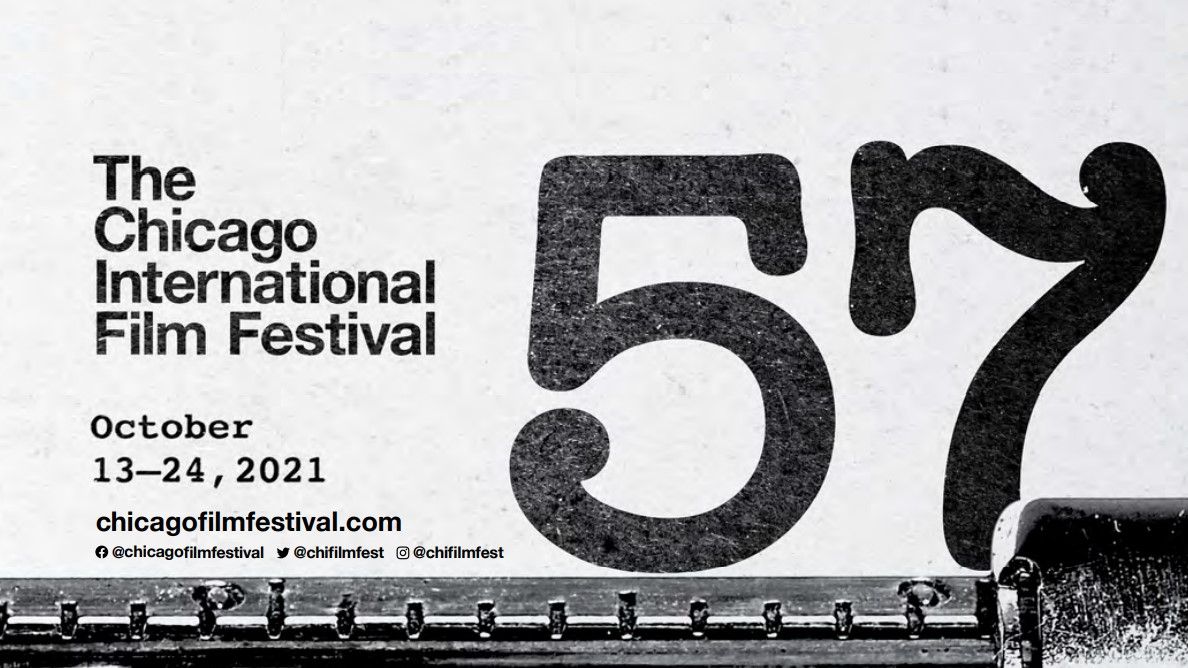 The 57th Chicago International Film Festival opened last night with Wes Anderson's latest, The French Dispatch, and director Todd Haynes look back at the influential '60s band, The Velvet Underground. This year's festival is running from October 13-24, 2021 and has scheduled 80 features and 60 shorts playing at several locations across the city.
---
---
In addition to the Wes Anderson and Todd Haynes films shown last night, at the 57th Chicago International Film Festival they're premiering the latest from Oscar®-nominee Denis Villeneuve (Arrival, Blade Runner 2049), who directs Warner Bros. Pictures and Legendary Pictures' Dune, the big-screen adaptation of Frank Herbert's seminal bestseller of the same name.
They're not only premiering Kenneth Branagh's, Belfast, but they're presenting the legendary filmmaker and actor with a Lifetime Achievement Award.
You can also see the Ridley Scott's latest medieval drama, The Last Duel, starring Matt Damon, Adam Driver, Ben Affleck, and Nicole Holofcener. You can see Kristen Stewart transform into Princess Diana in Pablo Larrain's, Spencer, a reimagining of the last few fateful days of her famously troubled marriage to Prince Charles. You can see Italian film director Paolo Sorrentino's look at Naples in the '80s with, The Hand of God (È stata la mano di Dio). Sorrentino has already wowed us with his HBO Mini Series (The Young Pope, The New Pope).
You can see all sorts of big names if you want, including the closing night's King Richard, starring Will Smith as Venus and Serena William's father.
And that's great. Really, great.
But here at the Chicago Journal, just as we're "homer" sports fans that also translates to our arts, entertainment, and culture (sorry, we can't help it). We're most excited about a quartet of documentaries highlighting individuals in our hometown.
Check out what we're most excited for below and learn more about what's available or find tickets at the 57th Chicago International Film Festival website.
It's happening now, in your city.
---
---
DIRECTED BY: Joe Winston
RUN TIME: 105 minutes
Synopsis
In this epic story of American politics, race, and triumph against all odds, director Joe Winston chronicles the captivating rise, surprising reign, and enduring legacy of Chicago's first African American Mayor, Harold Washington. Steeped in archival footage capturing a 1980s Chicago rife with corruption and discrimination, Punch 9 features candid interviews with Jesse Jackson, Vice Mayor Richard Mell, and others on the frontlines and in the backrooms of power as it follows the charismatic politician's shrewd maneuverings, stinging betrayals, and unlikely victories. Inspiring and compelling, Washington's journey continues to resonate for a city and nation confronting the same enduring social issues.
---
DIRECTED BY: Rebecca Halpern
RUN TIME: 96 minutes
Synopsis
In the 2000s, chef Charlie Trotter was the toast of Chicago, his eponymous restaurant one of the world's top fine-dining destinations. A gastronomic revolutionary and a culinary bad-boy, Trotter paved the way for the likes of Anthony Bourdain and Gordon Ramsay, yet his tempestuous, competitive nature alienated many. With never-before-seen archival material and new interviews with those who loved and loathed Trotter—who died from a stroke in 2013 at age 54—this absorbing, unvarnished profile chronicles the passions of a master chef and the consequences of pursuing perfection at all costs.
---
---
DIRECTED BY: Margaret Byrne
RUN TIME: 94 minutes
Synopsis
In this raw, moving, and remarkable examination of struggle and resilience, director Margaret Byrne (Raising Bertie) follows Chicagoans Angela, Daniel, and Dimitar as the trio participates in a probation program established for people with mental illnesses who have committed "crimes of survival." As she spends time with her subjects, Byrne is also forced to reckon with her own depression, which interrupts the film's making. Superbly crafted and profoundly empathetic, Any Given Day exposes the deficiencies of a system that too-often fails the vulnerable even as it celebrates the precarious, hard-fought triumphs of those living within it.
---
DIRECTED BY: Leslie Simmer, Gordon Quinn
RUN TIME: 74 minutes
Synopsis
When aspiring Chicago pianist Norman Malone was just 10-years-old, his father violently attacked him with a hammer, leaving the young virtuoso paralyzed on his right side. But Malone never gave up his passion for music, and, for decades, he pursued a mastery of the piano using only his left hand. Venerable Chicago filmmakers and Festival veterans Quinn ('63 Boycott) and Simmer (As Goes Janesville) recount Malone's remarkable and inspiring story and chronicle his preparations to publicly perform for the first time—at age 78—Ravel's Piano Concerto for the Left Hand.
---
---
Chicago Journal Newsletter
Join the newsletter to receive the latest updates in your inbox.