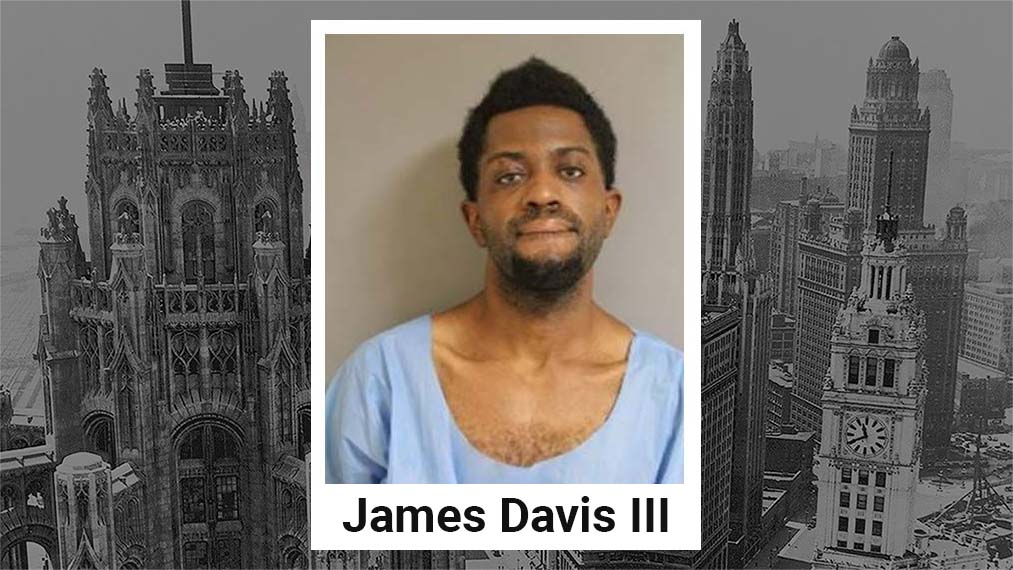 LINCOLNWOOD, Ill. (AP) — Police rescued an 80-year-old suburban Chicago woman who was held hostage in her home for nearly 21 hours by a naked man with scissors, and officers checked on the woman in part because she couldn't text one of her daughters her daily Wordle score during the ordeal.
---
---
Denyse Holt and her oldest daughter, Meredith Holt-Caldwell, told reporters that Holt woke up about 1 a.m. Sunday to the sight of the naked and bloody man in her Lincolnwood home.
According to police and prosecutors, Davis was apparently suffering a mental health crisis when he cut himself on the glass while breaking into Holt's home through a basement window, and left blood all around the house before climbing into the bed naked with Holt.
Holt said the man threatened her life with scissors, took her phone, and allegedly told her that his clothes had trackers on them.
Prosecutors continued to tell the court that when he was unable to warm up in the bed, Davis allegedly grabbed Holt and forced her into the bathroom where he turned on a hot shower and made her lie on top of him in her nightgown. Holt then gave Davis dry clothes from her closet, but he would not let her change out of her wet clothes.
Davis reportedly wanted to tie the woman up but couldn't find anything to do so. While searching the kitchen, Davis reportedly told Holt he "liked the knives" hanging on the wall, and prosecutors said he mentioned he hadn't seen them when he "cased the house."
Ultimately, after grabbing two knives from the kitchen, Holt said Davis led her to a bathroom in the basement, barricading her inside using a chair.
Prosecutor's said a neighbor called police after Holt didn't answer the doorbell with her car in the driveway, but Police arrived around 9:40 p.m. after a family member reported they had not heard from her.
---
---
Officers found the woman in the bathroom and took her to safety about 18 hours after Davis left her there.
"I was trying to survive, that's all," Holt told WBBM-TV.[1]
During that time, she couldn't communicate with the outside world or update her daughter as she usually does about her score on the popular online word game. And Holt-Caldwell, who lives in Seattle, became worried that her mother wasn't reading her texts or updating her about Wordle.
"I'm across the country and I noticed this," said Holt-Caldwell.
Officers found 32-year-old James H. Davis III armed with two knives in an upstairs bedroom and arrested him after a SWAT team responded and used a stun gun to subdue him, police said.
"She's amazing," Holt-Caldwell told the Chicago Tribune of her mother.[2] "She doesn't really know how she was able to remain that calm."
Davis was taken to the Cook County Jail, where on Friday he remained in custody. The Chicago man faces felony charges of home invasion with a dangerous weapon, aggravated kidnapping while armed with a dangerous weapon, and aggravated assault against a peace officer.
The state's attorney's office said Davis is represented by the public defender's office in Skokie, but there was no answer Friday at the office.
---
The Chicago Journal needs your support.
At just $20/year, your subscription not only helps us grow, it helps maintain our commitment to independent publishing.
---
---
Notes & References
---