Did an armed robbery crew work through Lakeview Wednesday night?
A suspicious red Mazda SUV carrying a trio of offenders robbed two young women and a man in a pair of separate armed incidents Wednesday night, with an unconfirmed third incident also possibly involving the red Mazda SUV.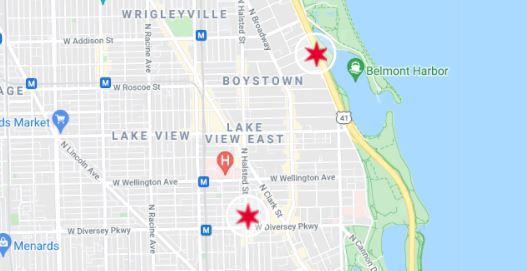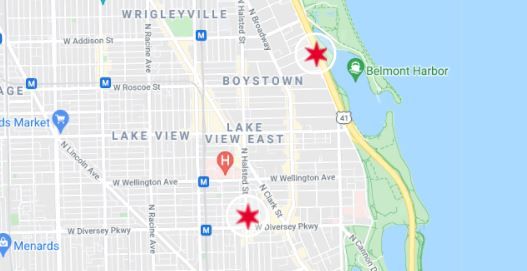 CHICAGO - Authorities are looking for a suspicious red Mazda SUV occupied by a trio of offenders who committed a confirmed pair of armed robberies and an unconfirmed third armed robbery in the Lakeview neighborhood on Wednesday night.
---
---
The first confirmed incident happened in the 800 block of West Wolfram around 9:21 p.m. where police said a two female friends, 28 and 27-years-old, were walking on the sidewalk when two black men exited a red Mazda SUV armed with handguns.
The offenders took the victim's cell phones and purses.
The young women were not injured during the incident.
About 20 minutes later, the second confirmed incident happened in the 500 block of West Stratford Place, a few blocks north and two blocks east of the previous address, close to Lincoln Park.
Police said a 46 year-old man was entering his building when three armed black men approached on foot and announced a robbery. The offenders took the victim's cell phones and wallet, along with a yellow back pack he was carrying.
The offenders also fled in a red Mazda SUV.
Though it was unclear from the report what caused the injury, police indicated the 46-year-old man sustained a minor injury to the jaw but he refused medical services.
Area Three detectives are investigating both incidents. It is unknown if they are the same offenders from the armed robbery on the two women walking in the 800 block of W. Wolfram.
---
---
There were rumors of a third incident that occurred on nearby Cornelia Avenue involving a red Mazda SUV but we were unable to confirm any other incident involving the red Mazda SUV in Lakeview at the time of this publishing. It's possible there was confusion in the initial reporting in that Stratford Place runs parallel one street south of Cornelia Avenue.
We'll continue to update the post when we learn more.
Chicago Journal Newsletter
Join the newsletter to receive the latest updates in your inbox.