Chicago Firefighter Dies of Injuries Sustained at Fire
Plummer joined the Fire Department Dec. 1, 2020, having only recently marked one year as a Chicago firefighter. Plummer had been assigned to Engine 94 located in Portage Park.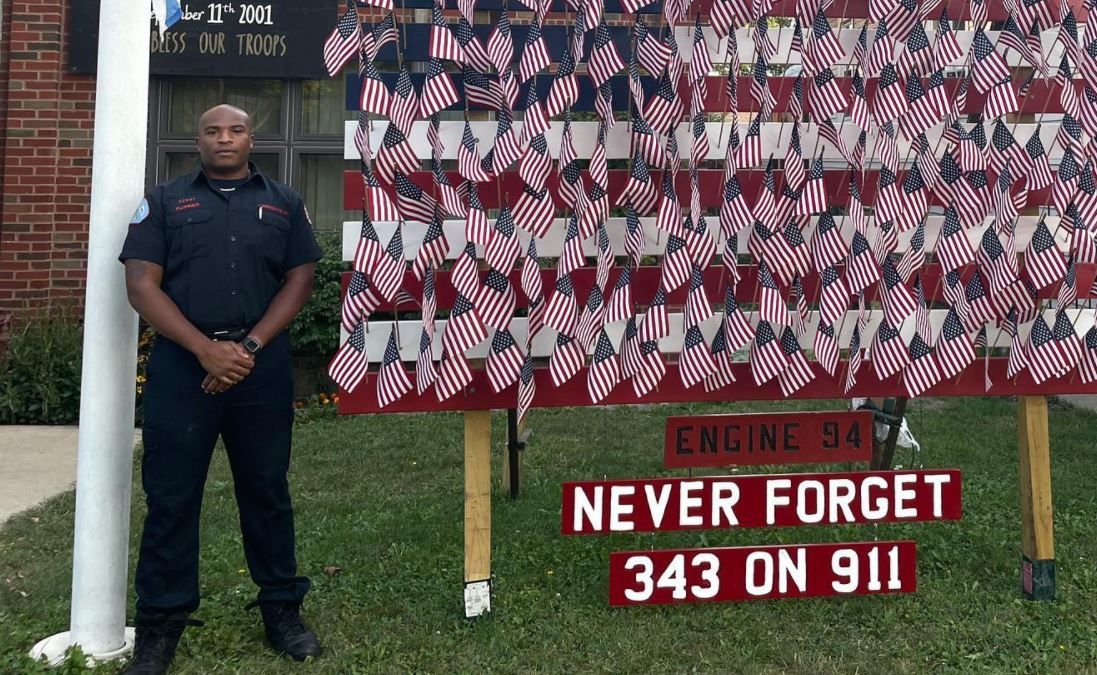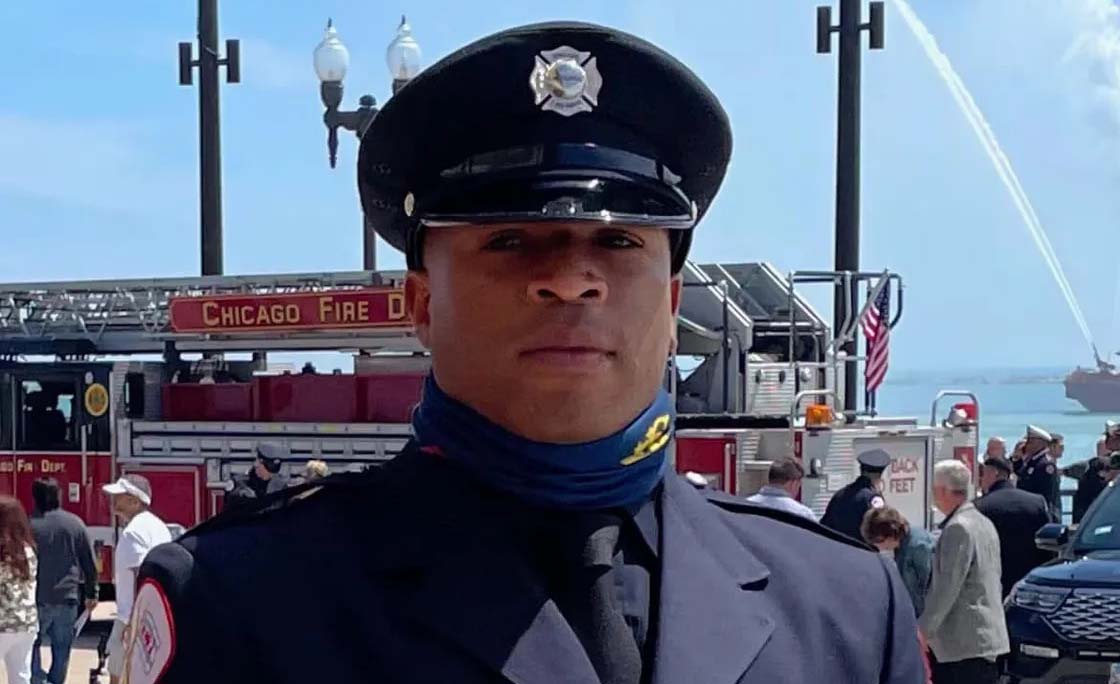 CHICAGO - Authorities announced a Chicago firefighter critically injured at an already fatal apartment fire last week has died from his injuries.
Chicago Fire Department spokesman Larry Langford said firefighter Mashawn Plummer, 30, died Tuesday at Loyola University Medical Center in Maywood.
---
---
Plummer, who had only been a firefighter for a year, was critically injured just after 2 a.m. last Thursday in the apartment fire at 3138 N. Marmora Ave. in the Belmont Cragin neighborhood.
Fire officials told reporters the fire started in the basement of the building, though the cause had yet to be determined.
A brother and sister, who live on the first floor of the two-story apartment building, heard their dog barking and realized the building was on fire. The city was experiencing high wind gusts that night and the siblings saw a burst of flames and evacuated.
Alos during the fire, two men were transported to Resurrection Hospital after receiving burns and one of them, Eladio Gomez, 37, died as a result of the fire. The other man was listed in critical condition while another woman was also transported to Loyola Medical Center where she was also marked in critical condition.
As briefly mentioned above, Plummer joined the Fire Department Dec. 1, 2020, having only recently marked one year as a Chicago firefighter. Plummer had been assigned to Engine 94 located at 5758 W. Grace St. in Portage Park, department spokesperson Larry Langford said.
In a Sept. 11, 2021 post on his Facebook page, Plummer wrote: "20 years ago I couldn't predict being apart of something that was so much bigger than me and connected me to so many people. I'm proud to carry on the legacy of those who came before me and honor those who paid the ultimate sacrifice," to accompany a photo of him posed next to an FDNY 343 memorial tribute.
---
Late Tuesday, firefighters and police officers began a procession to escort Plummer's body to the Cook County Medical Examiner's office. A line of fire trucks, ambulances, and police vehicles made their way with lights flashing while the street corners were lined with red ribbons. Outside the Medical Examiner's office at 2121 W. Harrison St., firefighters raised an American flag.
There were two firefighters lost to the coronavirus this last year but the last firefighter lost in the line of duty was in May of 2018. While searching for a missing boater in the Chicago River, Diver Juan Bucio, 46, lost contact with his dive partner during the search and was unable to surface.
Plummer leaves behind his parents and four sisters.
A vigil will be held Wednesday outside Plummer's fire station, Engine Co. 94 at 5857 W. Grace St. Organizers are asking people to bring flowers, red ribbons, and their love and support.
---
The Chicago Journal needs your support.
At just $20/year, your subscription not only helps us grow, it helps maintain our commitment to independent publishing and remain free from influence.
---
---
---
Chicago Journal Newsletter
Join the newsletter to receive the latest updates in your inbox.